Angela Eagle has delivered a clear threat to Jeremy Corbyn that she will mount a leadership challenge if he does not step down.
The former shadow business secretary declared she had the support to move against the Labour leader in order to end the "impasse" at Westminster.
Mr Corbyn is clinging onto his position despite an overwhelming vote of no confidence in him from his own MPs.
Ms Eagle, who was expected to launch a leadership challenge last week, warned that the threat of a contest had not gone away.
She told Sky News: "There are many people, MPs, party members up and down the country, asking me to resolve the impasse and I will if something isn't done soon."
She added: "I have the support to run and resolve this impasse and I will do so if Jeremy doesn't take action soon."
Ms Eagle's comments came after shadow chancellor John McDonnell - a Corbyn ally - appealed for calm in the Labour ranks.
Mr McDonnell hit out at the "mass hysteria" among the party's MPs, which has seen scores of frontbenchers resign and last week saw a no-confidence motion backed by 172 votes to 40.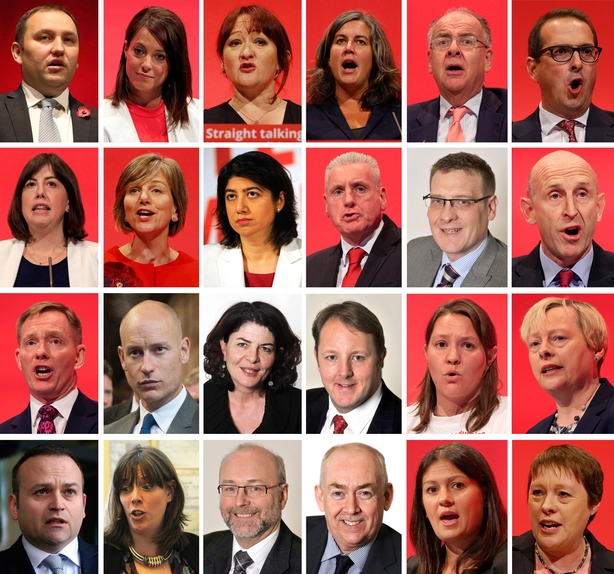 Ms Eagle said that Mr Corbyn was refusing to engage with deputy leader Tom Watson to try to find a way out of the leadership crisis.
She said: "It's a week since Jeremy lost that vote of no confidence and there are many other people up and down the country wanting him to consider his position.
"He is not properly engaged with even the deputy leader of the party, who was elected with a mandate too. It is now time that he did so."
But Mr McDonnell told Good Morning Britain: "Now is the time to sort of calm down, everyone calm down.
"Since the referendum there's sort of been mass hysteria in virtually all our political parties and I can't completely understand it.
"I've never seen anything like it, allegations being made, claims being made. Untruths being said."
Mr McDonnell denied claims in a tweet posted by a Labour MP last night that said a deal was being struck for Mr Corbyn to stand down in return for the shadow chancellor being put on the ballot paper.
He said: "That has never been discussed. Last week I was accused of a coup against Jeremy myself. This week I was accused of forcing him to stay in. It gets ridiculous."
Both Ms Eagle and her former shadow cabinet colleague Owen Smith are believed to be considering staging a leadership challenge but union leaders have insisted they can broker a peace deal between the warring sides.
Unite boss Len McCluskey said Mr Corbyn was the victim of a "political lynching" but insisted the leader would not quit.
Mr Corbyn will be questioned by MPs later over anti-Semitism in the Labour Party after stoking controversy at the launch of a report into the issue last week.
Johnson supports Leadsom in Tory leadership race
Meanwhile former London mayor Boris Johnson has announced his support for Andrea Leadsom in the race for the Conservative party leadership.
Ms Leadson was a prominent campaigner for Britain to leave the EU.
Mr Johnson said that the energy minister has "the zap, the drive, and the determination" needed to succeed David Cameron.
The former London mayor, who led the 'Leave' campaign, announced last week that he himself would not be standing in the political race.
British foreign secretary Philip Hammond has backed Theresa May to be the next prime minister, saying the home secretary had the pragmatism to get the best divorce deal for Britain from the EU.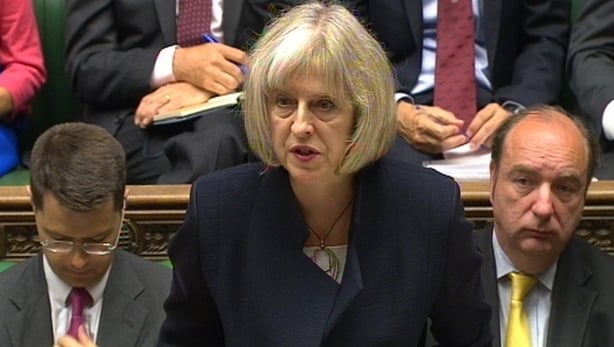 Mr Hammond, who campaigned to remain in the EU, said the next leader would have to make a trade-off between continued access to Europe's single market.
"Unfettered free movement of EU nationals, as it has worked hitherto, is no longer on the table," Mr Hammond said in a column for The Daily Telegraph newspaper.

"Our priority must be securing the best access we can for British businesses to the single market in goods and services, but within the limitations imposed by that political reality."

Ms May is the odds-on favourite to succeed Mr Cameron after he announced his resignation in the wake of the EU referendum result.

Her nearest rivals in the race are Ms Leadsom and fellow Leave campaigner Michael Gove.
Conservative MPs have their first round of voting on the decision tomorrow.
Former chancellor and leading Brexit campaigner Lord Lawson has thrown his weight behind Mr Gove's bid.
The Conservative peer - who ran the Treasury as Nigel Lawson during Margaret Thatcher's premiership - said Mr Gove was "the best-equipped candidate" among the field of five, with a strong track record of pushing through reform.
And he said that the Leave campaign could not have won without the Justice Secretary's "patriotic conviction (and) intellectual authority".