The controversy around financial irregularities at the suicide charity Console is continuing with much activity to secure the organisation's assets.
The interim chief executive of Console has taken possession today of some assets of the charity including two company cars, files, records and computers.
The assets were handed over to David Hall on foot of High Court orders made on Thursday.
Interim CEO David Hall met with representatives of Paul (below) and Patricia Kelly today and took possession of several assets.
These include two company cars - a 2010 Audi Q5 and a 2009 Mercedes CLS - along with records and computers.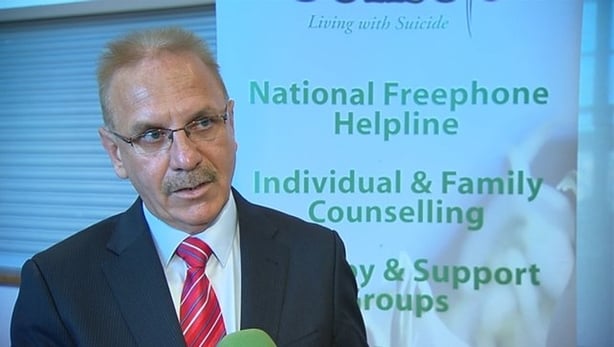 An inventory of the assets will be taken on Monday and the High Court will be updated on Tuesday when the case returns.
Asked about further assets which may be located in the UK, Mr Hall said a significant amount of activity was going on to ensure assets were protected.
He said the Charity Regulator here was also talking to the regulator in the UK.
Meanwhile, Fine Gael Senator James Reilly has responded to a report that said he was made aware about concerns back in 2013 as health minister.
In a statement, Mr Reilly said he recalls former Fine Gael parliamentary assistant Tommy Morris raising non-specific concerns with him about the charity Console.
Earlier, Mr Reilly said he only had a "vague recollection" of Mr Morris speaking to him about Former Console CEO Paul Kelly.
Senator Reilly said he advised Mr Morris to put something in writing, as was normal practice to do so.
Speaking to RTÉ News earlier, Mr Reilly said there is no evidence of correspondence with the Health Service Executive or a meeting with a HSE official on the matter.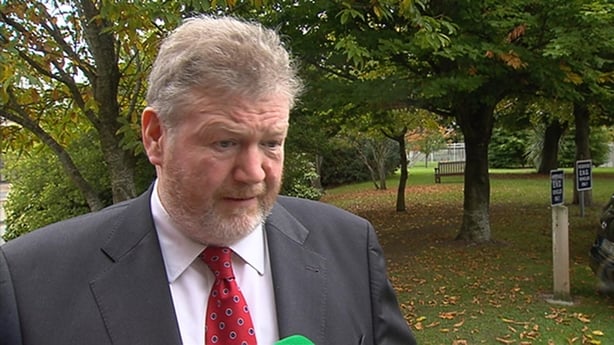 He criticised today's headline in the Irish Daily Mail in relation to what he did or did not know about the matter, describing it as "misleading".
But in a statement this afternoon, Mr Reilly clarified that he had, "met Tommy Morris on many occasions. I do recall Tommy raising Paul Kelly with me on one such occasion in the Dáil canteen, but nothing specific".
"As was my regular practice, I would have advised him to follow up and put these concerns in writing.
"Any such records should be in the Department of Health.
"I would like to point out that as a public representative I have always sought to act in the best interests of the public.
"As Minister for Health I commenced the review of payment arrangements within hospital groups, which revealed certain irregularities and led to the revelations at the CRC and elsewhere.
"I am appalled and shocked by the revelations surrounding Console and Paul Kelly and want to offer my support to those great and generous people, especially those on the frontline, who have sought to help some of our most vulnerable citizens in their time of need," the statement added.
However, Sinn Féin's Mary Lou McDonald has called for further clarity on the alleged conversation.
Serious issues raised during HSE audit
On 23 June the RTÉ Investigations Unit revealed serious issues raised during a HSE audit into the finances and governance of Console.
The audit revealed details of how chief executive Paul Kelly, his wife Patricia, and their son Tim benefited by almost €491,649 in salaries and cars between 2012 and 2014.
A further €464,777 was spent by the three Kellys during that period on Console credit cards for items including groceries, designer clothes and foreign trips.
The total declared income for Console for 2012-2014 was €4,990,000.
Between them Paul, Patricia and Tim Kelly used 11 credit cards over the three-year period.
The cards were used for large cash withdrawals, trips to Australia, New Zealand, Singapore and other destinations, designer clothing in outlets such as Ralph Lauren and Hugo Boss, dining out, Rugby World Cup tickets and dental work.