The organisers of the People of the Year Awards have asked former Console CEO Paul Kelly to return his award "in order to protect the standing and integrity of the awards".
Mr Kelly received a People of the Year Award in 2014 for suicide prevention work with Console.
In a statement, Rehab/People of the Year Awards said: "The value and esteem of the awards is based on the high regard that the people of Ireland have for the award recipients and the fact that each of the winners is nominated by members of the public.
"The stories circulating in the media in recent days have the potential to impact on the standing of the awards.
"As a previous recipient, Mr Kelly is aware of the importance and significance of the Awards to the Irish people and of the importance of upholding their integrity.
"We have therefore asked him to return his award voluntarily," added the statement.
MEP Mairead McGuinness, who as a journalist in 1990, broadcast allegations of serious financial irregularities at a charity managed by Mr Kelly, has expressed dismay that he was allowed to return to the charities sector despite this and despite his admission in court that he had posed as a doctor in a Dublin hospital.
Earlier, Fionnbarr Walsh, the father of Donal Walsh who died from cancer in 2013 aged 16, said that he was "shocked and disappointed" when he heard of the controversy at Console.
After Donal died, his family set up a foundation which raised funds for good causes, including Console.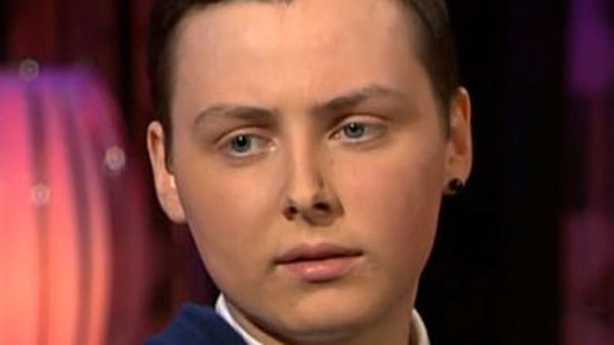 Speaking on RTÉ's Morning Ireland, Mr Walsh said that the foundation contributed "in the region of €30,000 to Console".
The monies were used to develop 'Donal Walsh rooms' to be provided in Console houses around Ireland. The locations included Galway, Athlone, Dublin, Limerick and Tralee.
Mr Walsh described the rooms as teenage counselling rooms which are there "for the memory of Donal".
Weeks before his death, Donal recorded an anti-suicide video message to be circulated in schools.
The Kerry teenager raised €50,000 for charity.
Mr Walsh said that he felt that providing teenage facilities with charities such as Console was the best way to use the funds.
He added that he wants to remind people that Console is still providing good counselling services.
The interim CEO of Console, David Hall, spoke about this week's revelations on RTÉ's Liveline this afternoon.
Mr Hall explained to presenter Joe Duffy that he has been examining Console's accounts.
When asked by Mr Duffy if the accounts were "horrific", Mr Hall replied that they were.