President Michael D Higgins has called for a more questioning debate on economic and social issues.
The president made the call in an address to academics and students at Edinburgh University where he received an honorary doctorate of law.
In an address to graduating students, he urged them to always be willing to question accepted assumptions.
He told them that he has tried to do this in his role as President of Ireland.
This speech was framed against the backdrop of the EU referendum result and the president said the decades ahead would be ones of great change.
But he said issues like global justice must be dealt with outside of national boundaries.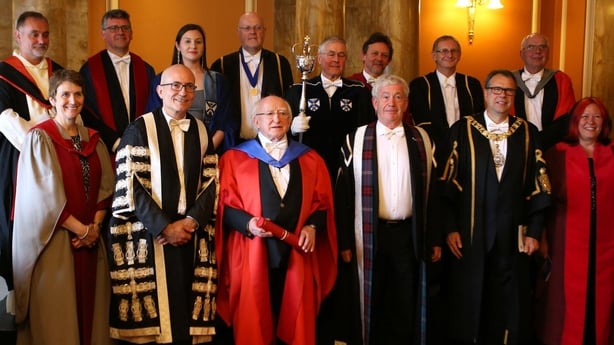 Tomorrow the president will address the Scottish Parliament in Edinburgh.
Yesterday, he met First Minister Nicola Sturgeon and hailed the historic ties between Scotland and Ireland during an address to Glasgow's Irish community at an event at the Govanhill Neighbourhood Centre.
President Higgins said the heritage, culture and language of the two nations were "deeply interwoven", allowing for a "profound connection and understanding" between their people.
Mr Higgins will leave Scotland for France the following day ahead of a commemorative event to mark the centenary of the Battle of the Somme.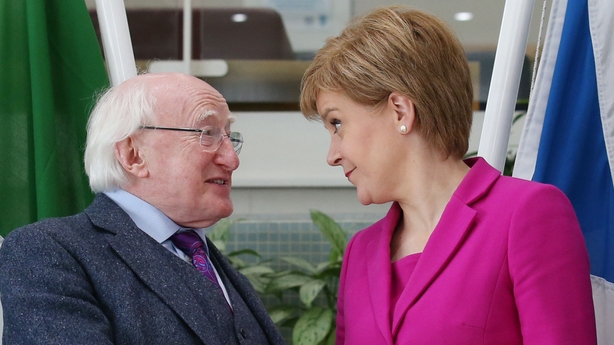 Following her meeting with the President, Ms Sturgeon said she would be seeking to have conversations with countries such as Ireland as Scotland begins to explore options to stay in the EU following the British vote to leave the bloc.
She said Ireland was an important friend to Scotland and she looked forward to strengthening links between the countries.