Britain could hold a second referendum on European Union membership if it can broker a deal with the EU to allow full control of its borders, health secretary Jeremy Hunt said in a letter published by the Daily Telegraph newspaper tonight.
Mr Hunt said the prime minister who succeeds David Cameron should be given a chance to negotiate with Brussels before Britain hands in its two-year notice to quit the EU, so they can put any deal on migration to the British public.
"So before setting the clock ticking we need to negotiate a deal and put it to the British people, either in a referendum or through the Conservative manifesto at a fresh general election," Mr Hunt said.
Mr Hunt is "highly likely" to launch a bid to succeed David Cameron as prime minister, the political editor of the Spectator magazine tweeted earlier, without citing sources.
Earlier, British Prime Minister David Cameron and Chancellor of the Exchequer George Osborne moved to calm nerves over Britain's withdrawal from the EU.
Volatility in financial markets continued today following Thursday's Brexit vote.
Both Mr Cameron and Mr Osborne acknowledged the coming months would not be "plain sailing" and made clear they expected "adjustments" to the expected path of the economy.
However, they insisted the UK was in a strong enough state to weather the storm and steered clear of the warnings of recession heard during the referendum campaign.
But their efforts were not enough to prevent turmoil on the markets, with the pound dropping to a 31-year low against the US dollar while more than £40 billion was wiped off the value of Britain's biggest companies as the FTSE 100 Index fell 2.6%.
In a statement to the House of Commons, Mr Cameron resisted European pressure for a quick resolution to the situation, insisting it would be for his successor as PM to trigger the two-year process of negotiating a new relationship by invoking Article 50 of the Lisbon Treaty.
He dismissed calls for a second referendum to attempt to reverse last week's vote.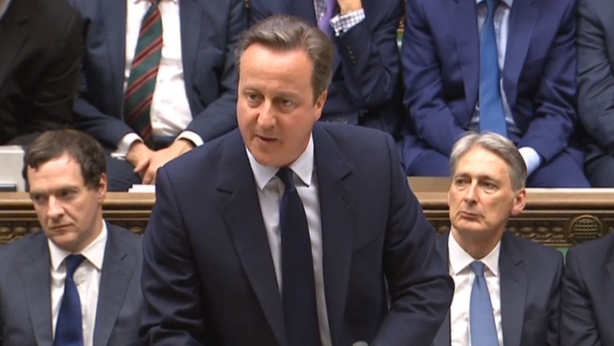 Mr Cameron said: "The assessment I have made is it is a national sovereign decision to trigger article 50.
"And so I think it's right for this government to prepare the ground for the next government to choose the model it thinks is the right one to pursue, to hold some discussions and then to trigger the article 50 process, which - just so the House fully understands - has a two-year limit which can only be extended by an unanimous vote of all other 27 members, and at the end of that two-year period if you don't have an arrangement you then move to World Trade Organisation rules.
"So I think it's right that we go about this deliberately and sensibly to get the best deal for our country."
His position means talks will be put on hold for more than two months, as a Conservative backbench committee set a deadline of 2 September for the election of a new party leader, who Downing Street confirmed will immediately receive the keys to Number 10.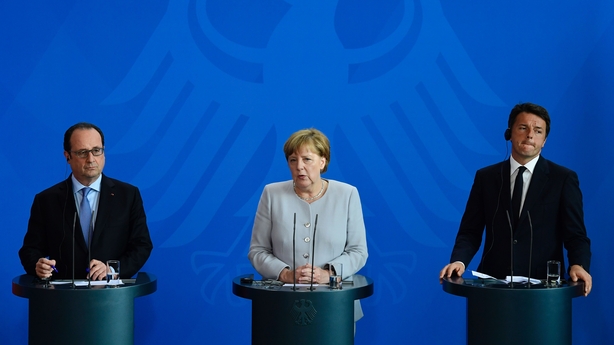 However, meeting in Berlin, German Chancellor Angela Merkel, French President Francois Hollande and Italian PM Matteo Renzi rejected calls for informal discussions on future relations before the official notification of intention to leave.
"There are no informal talks about the exit of Great Britain before an application for exiting the EU has been submitted to the European Council," said Ms Merkel.
Mr Osborne ruled out an emergency budget until the new prime minister is in place, despite warning during the referendum campaign that the hit to state revenues expected after a Brexit vote would require action to hike taxes or cut spending within a couple of months.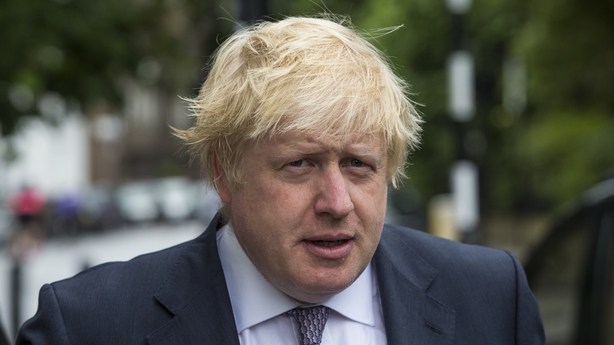 Boris Johnson - who is widely tipped as Mr Cameron's most likely successor but was not in the Commons to hear the PM's statement - welcomed the Chancellor's reassurance that the UK economy was "about as strong as it could be" to confront the challenge of separating from the EU and that Britain remained "open for business".
"It is clear now that Project Fear is over, there is not going to be an emergency budget, people's pensions are safe, the pound is stable, the markets are stable, I think that's all very good," Mr Johnson told reporters as he left his London home.
Mr Cameron stressed that it was important for Britain to maintain the "strongest possible" economic links with the EU as well as its extensive security co-operation.
"Britain is leaving the European Union, but we must not turn our back on Europe or the rest of the world," he said.
"I believe we should hold fast to a vision of Britain that wants to be respected abroad, tolerant at home, engaged in the world and working with our international partners to advance the prosperity and security of our nation for generations to come."
He strongly condemned abuse of members of ethnic minority communities reported after last week's vote as well as "despicable" graffiti daubed on a Polish community centre.
In an early-morning appearance at the Treasury moments before the markets opened, Mr Osborne said he had held talks over the weekend with Bank of England governor Mark Carney as well as fellow finance ministers and international economic organisations from around the globe and that "further well-thought through contingency plans" were in place to inject stability if needed.
"It will not be plain sailing in the days ahead. But let me be clear - you should not underestimate our resolve," the Chancellor said.
"We were prepared for the unexpected and we are equipped for whatever happens. And we are determined that, unlike eight years ago, our financial system will help our country deal with any shocks and dampen them, not contribute to those shocks or make them worse."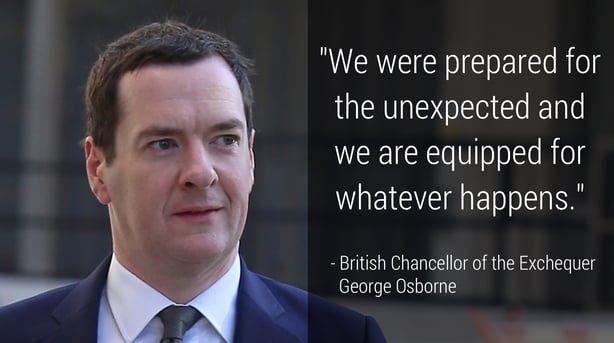 Mr Osborne insisted he was not backing away from warnings that there could be a £36 billion black hole in the public finances by 2030, which sparked accusations of scaremongering from Brexit campaigners during the referendum.
It was already clear that companies were "pausing" investment and recruiting decisions, while volatility in the markets was "likely to continue", he said.
Mr Cameron announced the establishment of a new Whitehall unit to prepare advice for his successor on options in the Brexit negotiations. Cabinet minister Oliver Letwin was also asked to gather views from inside and outside government on the way forward.
Unravelling the UK's relations with the EU after 43 years will be "the most complex and most important task that the British Civil Service has undertaken in decades", said the PM.
US secretary of state John Kerry made hastily arranged visits to Brussels and London as the US grappled with the fallout of the Brexit vote.
Mr Kerry assured Foreign Secretary Philip Hammond that the US/UK special relationship remained "as strong and as crucial as ever" following the referendum.
He added: "Yes, the UK and EU relationship will now change, but what will never change is that we are strongest when we stay united as a transatlantic community ... rooted and grounded in the values of freedom, open markets and tolerance."