Gardaí in Dublin have arrested two men linked to the Kinahan drugs cartel and recovered a loaded handgun.
The two men were detained in Dublin this afternoon by armed officers from the Emergency Response Unit (ERU) and the Drugs and Organised Crime Bureau.
Detectives believe they were planning to carry out a shooting as part of the ongoing feud between two criminal gangs in Dublin.
The men, who are both in their 30s, are known to gardaí for their involvement in serious and organised crime.
Gardaí in Dublin have increased armed patrols and surveillance on known gang members as part of the operation to prevent more killings in an ongoing feud between the Hutch and Kinahan crime groups which has so far claimed seven lives.
In an operation co-ordinated by the Drugs and Organised Crime Bureau, armed officers from the ERU intercepted a car driving along the Naas Dual Carriageway in Dublin, just before three o'clock this afternoon.
The driver, who was wearing gloves, was arrested and a loaded Glock 9mm semi-automatic handgun was found in the car. Gardaí are checking if the car was stolen.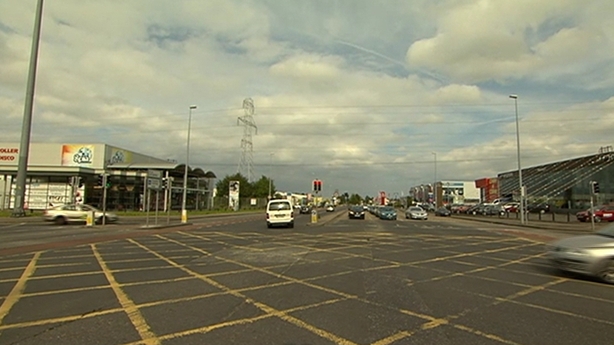 A short time later a second car was stopped on the Long Mile Road and a second man was also arrested. It is believed the two men had met earlier.
Both men are known to be connected to the Kinahan drugs cartel and one was a close associate of David Byrne who was shot dead in the Regency Hotel last February.
Rather than allow what they say was a dangerous situation develop any further, gardaí took the decision to intercept the men and seize the loaded gun.
They believe they have prevented another feud-related shooting.
The men are being detained under section 30 of the Offences Against the State Act at Dublin garda stations.
They can be questioned for up to three days.