The family of Detective Garda Jerry McCabe has marked the 20th anniversary of his killing during an armed raid on a post office van in Adare, Co Limerick.
His colleague, Ben O'Sullivan, was shot 11 times and spent four days in intensive care as a result of his injuries.
Members of Det McCabe's family and his former colleagues, including Mr O'Sullivan, gathered in Adare this morning to mark the moment he was killed.
The Garda Band played 'Nearer my God to thee' at 6.55am - the exact time Det McCabe was shot.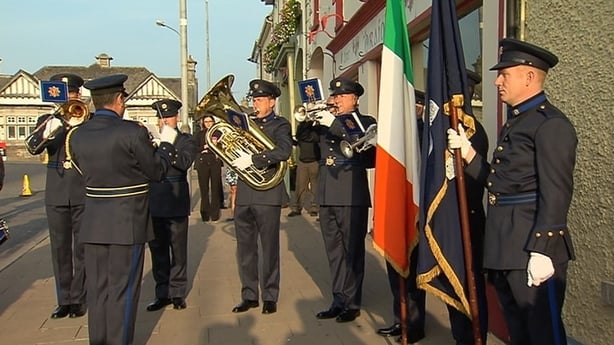 His widow Ann was accompanied by her son John, daughter Stacey and grandson Jerry.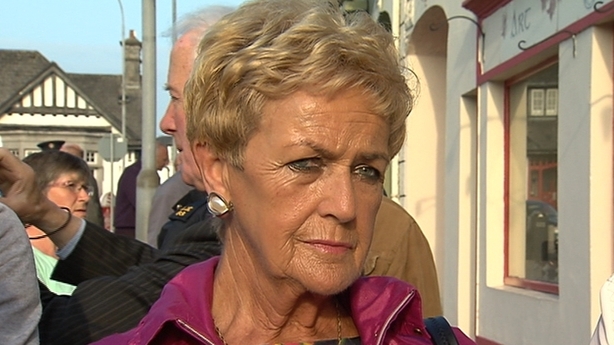 They laid flowers outside the garda station, which is across the road from the post office.
A memorial plaque will be unveiled in the village of Ballylongford in Co Kerry, at the house where Mr McCabe grew up, on Sunday.
Although the IRA initially denied involvement, four republicans - Kevin Walsh, Pearse McAuley, Jeremiah Sheehy and Michael O'Neill - were later convicted of manslaughter.
A fifth man was convicted of robbery charges.
Around 200 people gathered from 6am for the ceremony.
Det McCabe's son John is a serving garda who was on duty covering the same shift as his father 20 years ago, but four hours away in Co Monaghan.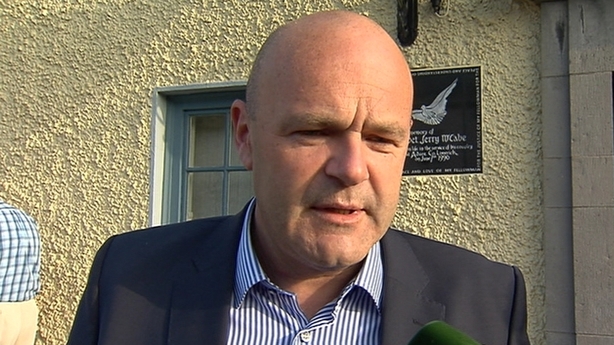 "I actually heard it on the radio first of all, I went up to the patrol room in the station three floors up to contact Limerick because there were no mobile phones back then," he recalled.
"I tried a couple of garda stations in Limerick and I couldn't get through. I eventually got through to Roxboro and the garda on duty told me the news that Dad had been involved, and that was the first I heard of it, and it was a fair shock, obviously."
Stacey McCabe said her father was "kind and loving" and said she will never forget "the amazing person that he was".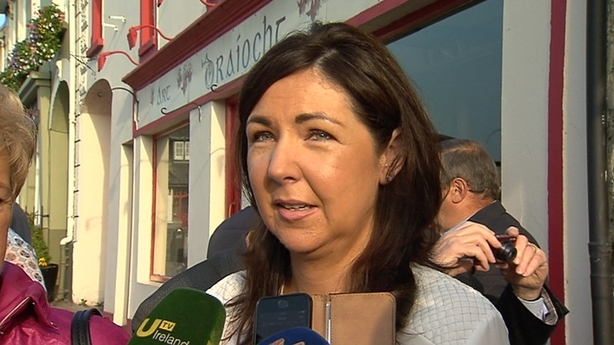 "Every day it breaks our heart that he's not here," she said.
Mr O'Sullivan said the events of 20 years ago are still "crystal clear in my head, but you are never expected to forget something like that.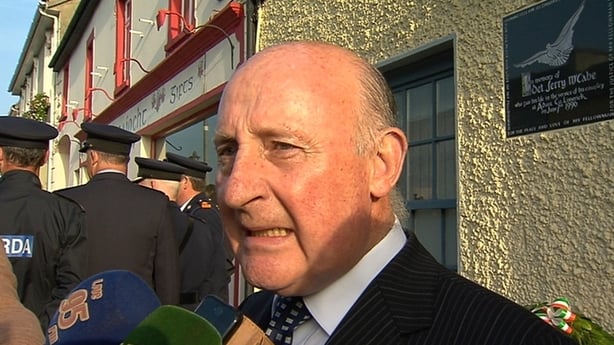 "You are supposed to take up the gauntlet ... but you cannot turn the clock backwards", he said.
"For the length of time we served there was scarcely a day we were separated because we were a team, but regrettably today you see me without Jerry.
"I have come to terms with living with what's happened. Time is a great healer."
Willie Jackson, the post office van driver on the day of the raid, was also at today's ceremony, along with a number of serving gardaí and retired colleagues of Det McCabe.
A wreath was laid by Limerick District Chief Supt Dave Sheahan.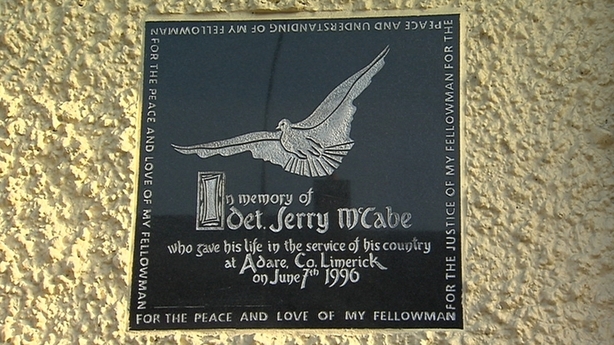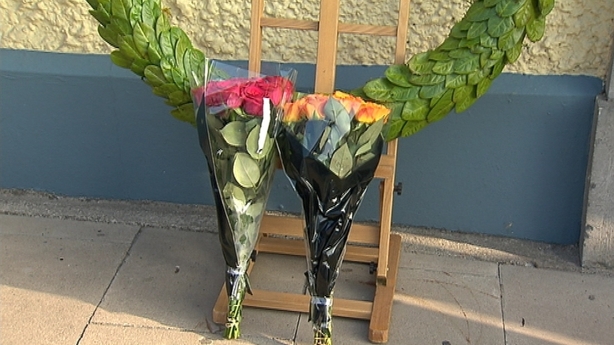 Tánaiste and Minister for Justice Frances Fitzgerald and Garda Commissioner Nóirín O'Sullivan have paid tribute to Det McCabe.
Speaking at a ceremony in the Mansion House in Dublin to mark the 20 years of the victims' support group Support After Homicide, Ms Fitzgerald said she had nothing but praise for the courageous stand that his wife and family have taken since his death and the way they have spoken about the appalling act of brutality.
She said today was a day to remember him especially but that the ceremony was to remember all victims of crime.
Commissioner O'Sullivan said that she was very conscious of the anniversary of the death of Det McCabe and the devastation wreaked upon his family and added that unfortunately many garda families had gone through the same experience.
She also paid tribute to the work done by gardaí to help comfort those bereaved by crime.
20 years ago today Det Garda Jerry McCabe was shot dead in an armed robbery Watch @rtenews https://t.co/qRsAdR18G0 pic.twitter.com/XHaa2z8098

— RTÉ Archives (@RTEArchives) June 7, 2016