Pay phones around the country could be phased out, with the Commission for Communications Regulation beginning a consultation on the criteria for retaining them.
It has published a review of the thresholds for retaining pay phones.
Eir Director of Corporate Affairs Paul Bradley has said usage continues to fall, and people are not using pay phones for the purpose they were put there for.
Speaking on RTÉ's Morning Ireland, Mr Bradley said: "The universal service obligation is there to provide for a need.
"A long time ago when not everyone had a phone then pay phones served an intricate part of private life. Nowadays methods of communications are fundamentally changing."
He said Eir would be responding to the consultation and the company would rather focus on the provision of broadband.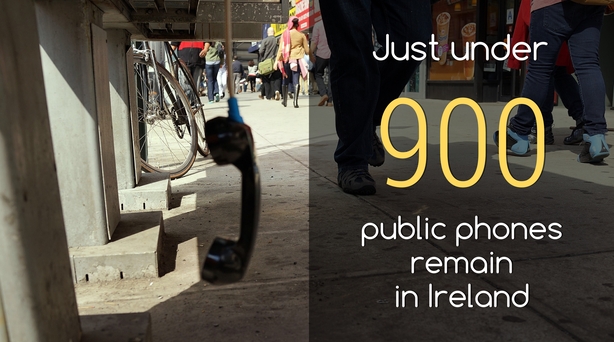 Mr Bradley said although a minimum call is now €2, people were not using them less because of cost.
Mobile phones were now almost ubiquitous, he said.
Pay phones are used for less than a minute a day on average over the course of a month and are a target of anti-social behaviour, he added.
There are just under 900 public payphones remaining in Ireland. This is down more than 30% from the 1,300 public payphones in July 2014.
In 2009, Eir reduced the number of public payphones from approximately 3,500, to just over 1,500.
The deadline for submissions is 24 June.