G7 leaders have voiced concern about emerging economies as their host, Japanese Prime Minister Shinzo Abe, made a pointed comparison to the global financial crisis eight years ago.
Mr Abe said the G7 leaders agreed on the need for flexible spending to spur world growth but the timing and amount depended on each country, Deputy Chief Cabinet Secretary Hiroshige Seko said.
Britain and Germany have been resisting calls for fiscal stimulus.
"G7 leaders voiced the view that emerging economies are in a severe situation, although there were views that the current economic situation is not a crisis," Mr Seko said after the first day of a two-day G7 summit in Ise-Shima, central Japan.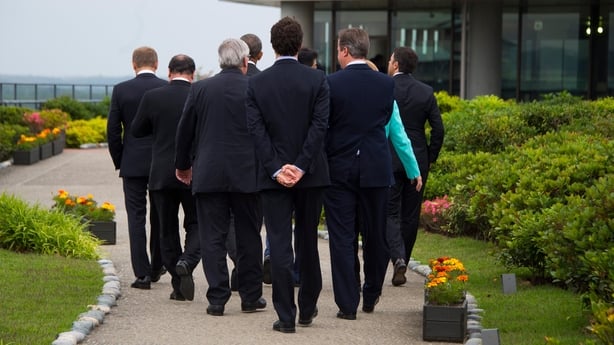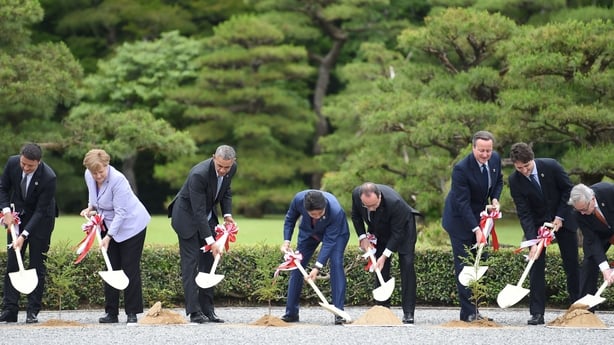 Mr Abe presented data showing global commodities prices fell 55% from June 2014 to January 2016, the same margin as from July 2008 to February 2009, after the Lehman collapse.
Lehman had been Wall Street's fourth-largest investment bank when it filed for Chapter 11 protection on 11 September 2008, making its bankruptcy by far the biggest in US history.
Its failure triggered the global financial crisis.
Mr Abe hopes, some political insiders say, to use a G7 statement on the global economy as cover for a domestic fiscal package including the possible delay of a rise in the nation's sales tax to 10% from 8% planned for next April.
The G7 leaders are also expected to reaffirm their previous commitment to stability in the foreign exchange market.
European Council President Donald Tusk said earlier he would seek G7 support for more global aid for refugees.
Separately, US President Barack Obama said his visit to Hiroshima will underline the dangers of warfare and the need to work towards peace.
Speaking on the sidelines of the G7 summit he said: "I want to once again underscore the very real risks that are out there and the sense of urgency that we all should have".