Fianna Fáil leader Micheál Martin has said it would be useful for Garda Commissioner Nóirín O'Sullivan to clarify reports that claim her legal team had argued that garda whistleblower Maurice McCabe was motivated by malice.
Mr Martin said reports that there was an attempt made to impugn Sgt McCabe's character and motivation at the O'Higgins Commission is disappointing, disturbing and cannot be left unexplained.
"I think it would be useful for the Garda Commissioner to clarify the report at the earliest opportunity," he said.
A report in the Irish Examiner claimed that the commissioner had been critical of Sgt McCabe's motivation in making complaints despite earlier public comments.
In the report, the sergeant was described as a "dedicated and committed member of An Garda Síochána" and that he had brought attention to investigations where the public was not well served.
However, a spokesperson for An Garda Síochána said they can not comment on the newspaper's report.
In a statement, the spokesperson said the force was "committed to creating a supportive environment where all personnel within An Garda Síochána can raise issues of concern and any issues raised will be thoroughly addressed".
Under the Commissions of Investigation Act, people are prohibited from disclosing evidence or documents in private, according to the spokesperson.
"Therefore, the statute as laid out prohibits any further comment," the statement concluded.
It comes as former minister for justice Alan Shatter said he was subject to what he called an "extraordinarily difficult and unpleasant" two years since he resigned from office.
Speaking on RTE's Today with Sean O'Rourke, Mr Shatter said he had been spat at, shouted at, abused on the streets and on social media, as well as while on holiday in France.
Mr Shatter set out the personal impact of those controversies that ultimately forced him to resign and said the whole period was very difficult for him, his wife and family and those close to him.
The media response to the Guerin Report, which was published in 2014, had done "extraordinary damage" to his reputation, he believes.
He re-iterated that the conclusions of the Guerin Report had been shown to be incorrect by the O'Higgins Report published this week and wants the Dáil record corrected by Taoiseach Enda Kenny to reflect this.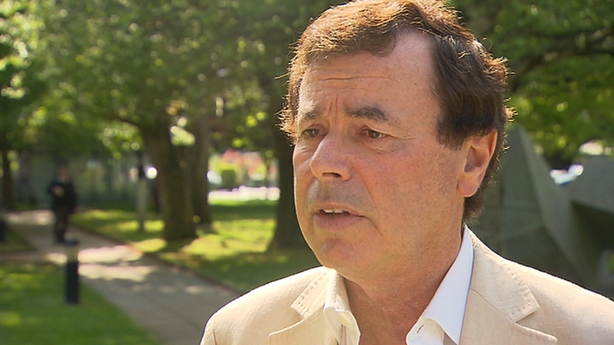 Mr Shatter said it was perfectly right for Sgt McCabe to raise issues of public concern but said Sgt McCabe's allegations where he was wrong had affected the lives of a number of people.
The report of the commission led by Mr Justice Kevin O'Higgins into allegations of garda malpractice and corruption in Cavan/Monaghan identified serious flaws and failures in criminal investigations in the Cavan/Monaghan division in 2007 and 2008 but found no evidence of garda criminality or corruption.
The commission, which was established on foot of complaints by Sgt McCabe, found that while the sergeant acted out of genuine and legitimate concerns, many of his allegations were inaccurate, incorrect, overstated and unfounded.
Mr Shatter also said Sgt McCabe raised issues about garda failures that should not have occurred and said it was right that those were raised and investigated.
There is no getting away from issues "that are not all black and white", he said, and a number of the allegations made by Sgt McCabe have been found to be without foundation and none of his allegations of corruption have been upheld.
He re-iterated that the conclusions of the Guerin Report had been shown to be incorrect by the O'Higgins Report and expressed his gratitude to Judge O'Higgins for the "careful way" he carried out his investigation.
He welcomed the finding that there was not a "scintilla of evidence" of corruption against former garda commissioner Martin Callinan.
Mr Shatter also said new legislation is needed to set out procedures for how preliminary reports should be conducted.
He said the Guerin Report, which found against him, should now be withdrawn as it is in contradiction with the O'Higgins Report.
It was a matter of public interest, he said, that there are no two reports in circulation with contradictory conclusions and he said that there were people in the Government who stand over both reports.
He said: "I believe we now need new legislation which sets out the fair procedures that should be applied in such inquiries, the extent to which in a preliminary inquiry the person conducting it should simply raise issues and questions that should be addressed in a full statutory investigation or inquiry, and the extent, alternatively to which they should reach conclusions."
The Guerin Report, he said, contained a series of adverse conclusions with regard to him without him being interviewed and that they have now been discredited or contradicted by the O'Higgins Report.
He said it is very important that this is corrected and that the truth is clearly established publicly.
Guerin report not sole reason for resignation - Wallace
Meanwhile, Independent TD Mick Wallace has said any difficulties experienced by Mr Shatter are not comparable to those endured by the garda whistleblowers.
The Wexford TD said the Guerin Report was not the sole reason the former justice minister had to resign.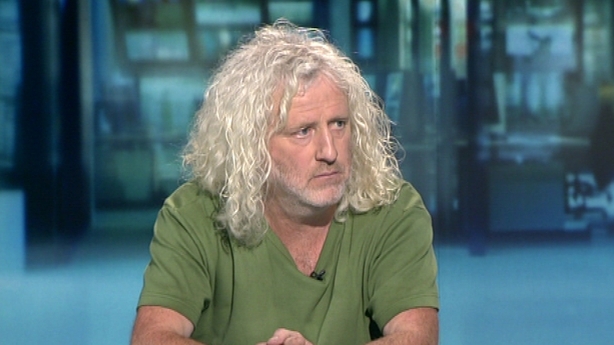 This was, he said, just the straw that broke the camel's back after months of controversy.
Elsewhere, the former garda confidential recipient has described as "a grave injustice" the fact that an alleged conversation between himself and the garda whistleblower is once again a matter of controversy.
Oliver Connolly said in a statement that he refused at the commission and shall continue to refuse to validate the contents of the conversation because of his duty of confidentiality.
He described what was published as "the unauthenticated contents of an alleged transcript of a confidential discussion" which was "procured by Sergeant McCabe without my knowledge or consent".
He said it is his understanding that all discussions with a confidential reporter were to remain confidential.
He also said it was his understanding that the matter of "an alleged transcript taken in breach of confidence of a confidential discussion" was not within the commission's terms of reference.