A major initiative to try and tackle problems in the health system has been announced as the new Government spends its first full day in office.
Health Minister Simon Harris said he is hoping to develop a 10-year plan with cross-party support.
The initiative will be based on consultation with all political parties and stakeholders, including frontline staff.
Mr Harris said a long-term plan, longer than the life of any government is needed.
He said he hopes to establish an all-party committee of the Oireachtas to look at problems and funding for health into the future.
Meanwhile, the new Minister for Social Protection Leo Varadkar said he does not see his move from health as a "demotion".
Mr Varadkar became Minister for Health in a Cabinet reshuffle in July 2014 and yesterday Enda Kenny reassigned him the Social Protection portfolio.
Speaking on RTÉ's Saturday with Brian Dowling, Mr Varadkar said it "may well be a sideways move" but that the Social Protection portfolio has the largest budget of any department.
He also said it was a department that impacts on the lives of a lot of people.
"In some ways I am sorry to be losing health," Mr Varadkar said.
"It was a really tough department - probably the toughest in government but it is one where you can make an important impact."
Mr Varadkar said he would be bringing new thinking to the Social Protection Department.
Mr Varadkar said he wanted Ireland to move towards a European-style social insurance system, and that some benefits that were removed, like dental benefits, could be restored.
Members of the new Cabinet are this weekend familiarising themselves with their departmentshttps://t.co/wR83wqfKh5

— RTÉ News (@rtenews) May 7, 2016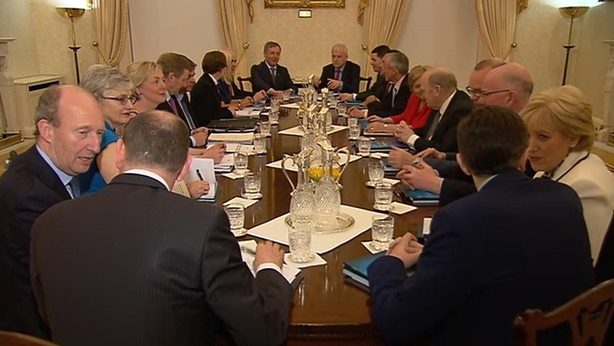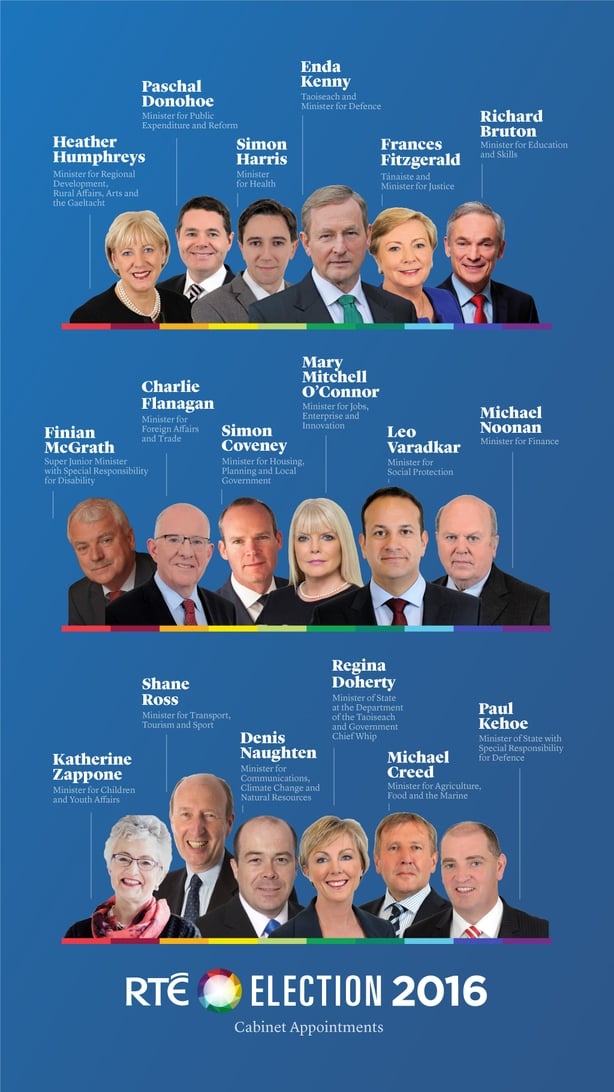 The first meeting of the new Cabinet took place at Áras an Uachtaráin last night.
The Dáil had earlier approved the Cabinet nominations made by Taoiseach Enda Kenny by 59 votes to 36.
Ministers arrived at the Áras shortly after 11pm after which they received their seals of office from President Michael D Higgins in the State Reception room.
In keeping with tradition, the Taoiseach then chaired the first Cabinet meeting at the Áras which ended shortly after midnight.
Ministers formally signed-off on the Programme for Government and on the appointment of two Ministers of State.
The Taoiseach had earlier informed the Dáil of the ministerial appointments, which include three Independent TDs.
Mr Kenny was elected Taoiseach, with 59 votes in favour and 49 votes against, in the fourth Dáil vote since the General Election.
Labour party to discuss Burton's future as leader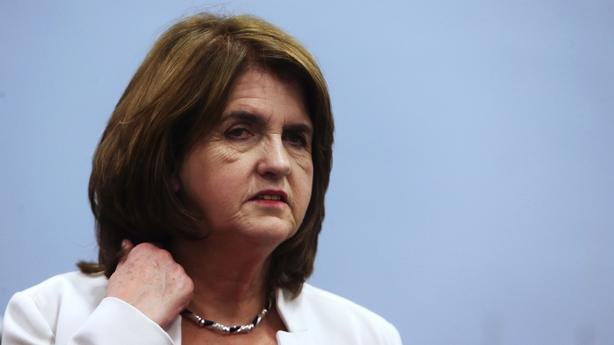 Joan Burton has said the Labour parliamentary party will discuss the "best leadership option" for the party when it meets this week.
Speaking on the Marian Finucane programme, Ms Burton was reluctant to comment on her position as leader in the wake of the disastrous General Election result for the party.
Ms Burton said, however, she has been "engaged by every moment" since becoming leader in 2014 and that she would remain active in Labour "no matter what".
She added that she wanted to contribute to "this Dáil and this new politics that we will have".