A massive wildfire that has forced all 88,000 residents to flee Fort McMurray in Alberta, Canada, has grown tenfold in size.
Evacuees in camps north of the city have been cut off and communities to the south are now in extreme danger.
The out-of-control blaze has burned down whole neighbourhoods of Fort McMurray in Canada's energy heartland.
It has also forced a precautionary shutdown of some oil production, driving up global oil prices.
Three days after residents were ordered to leave Fort McMurray, firefighters were still battling to protect homes, businesses and other structures from the flames.
More than 1,600 structures, including hundreds of homes, have been destroyed.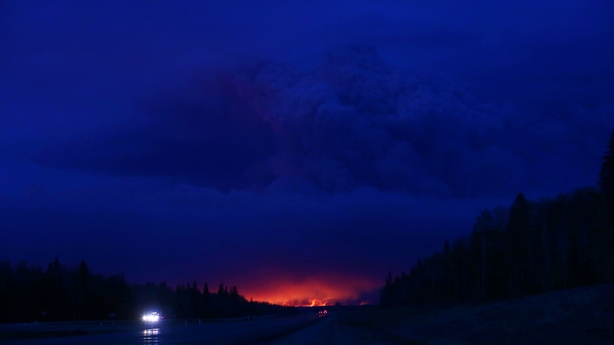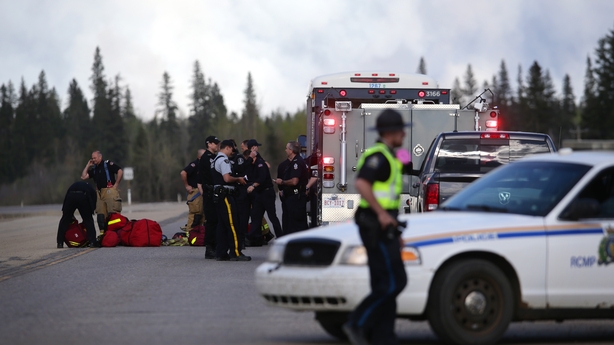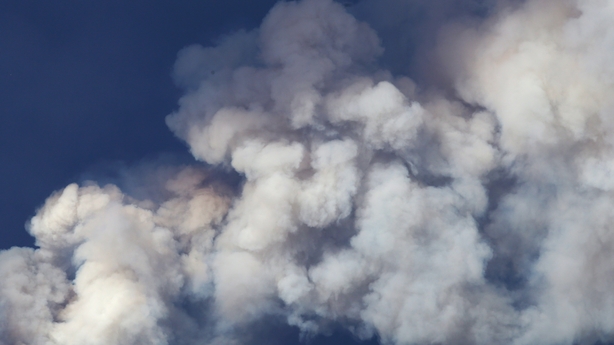 "The damage to the community of Fort McMurray is extensive and the city is not safe for residents," said Alberta Premier Rachel Notley in a press briefing.
"It is simply not possible, nor is it responsible to speculate on a time when citizens will be able to return. We do know that it will not be a matter of days," she added.
Officials warned that the communities of Anzac and Gregoire Lake Estates about 50km south of Fort McMurray were "under extreme threat," late yesterday, as the flames spread to the southeast.
Fire has intermittently blocked the only route south towards major cities, so thousands of evacuees fled north toward oil camps and a few small settlements.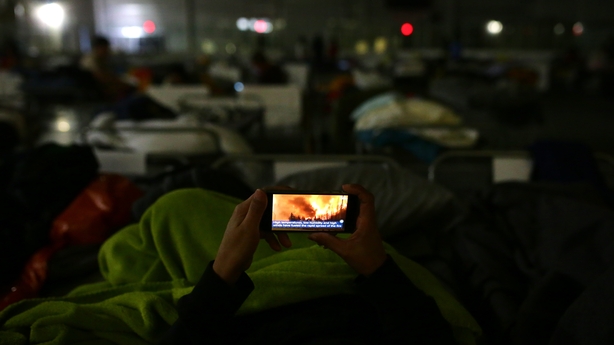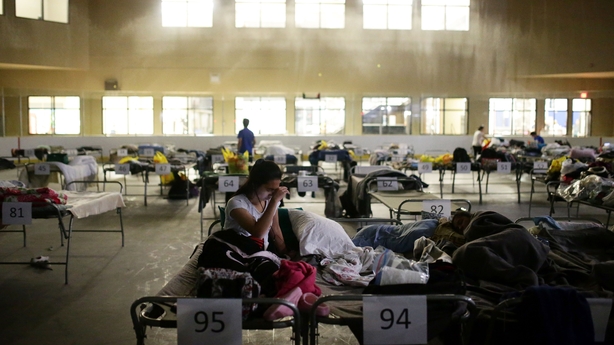 Yesterday, frustration for those stranded up north was growing. A government airlift of those cut off to the north began from oil facility airstrips.
About 4,000 people had already been airlifted to the cities of Edmonton and Calgary as of last night.
Officials said with the fire moving to the southeast, they are also hoping to be able to begin a ground evacuation from the north.
Although the cause of the fire was unknown, officials said tinder-dry brush, low humidity and hot, gusting winds left crews unable to stop the massive conflagration.
The blaze, which erupted on Sunday, grew from 18,500 acres on Wednesday to about 210,000 acres yesterday, an area roughly ten times the size of Manhattan.