An investigation is under way following the discovery of the body of a newborn baby at a recycling plant in Bray, Co Wicklow.
State Pathologist Dr Marie Cassidy has carried out a preliminary examination at the scene at the Greenstar facility in Fassaroe.
The body was this evening identified as that of a girl.
Gardaí were called to facility at around 11am when the discovery was made as recyclable waste was being sorted.
Gardaí said they are keeping an open mind on the case and are investigating whether the incident is to be treated as a personal tragedy or something more sinister.
The baby's remains have been removed from the scene and a post-mortem examination is expected to take place tomorrow.
The Greenstar facility at Fassaroe accepts waste from all over the country.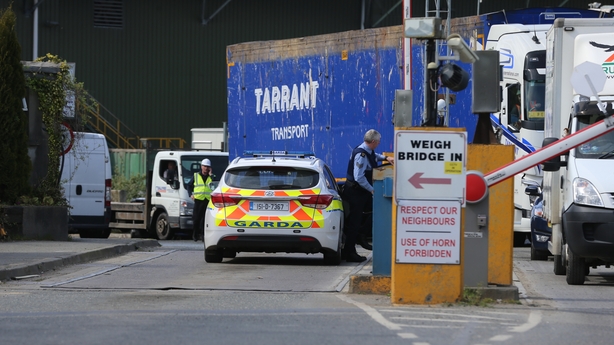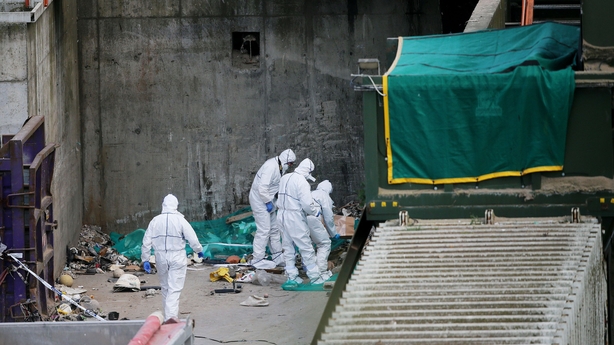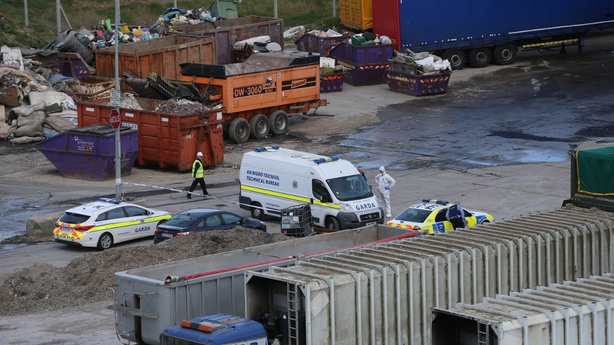 Garda Superintendent Pat Ward, who is in charge of the investigation, has appealed to the baby's family and public to come forward with information.
"We don't know what exactly happened leading up to the birth of the baby," he said in a statement.
"However, it is possible that the baby was stillborn and if this is the case my priority now is to get all medical assistance and support to the baby's mum."
He continued: "I am very concerned for the welfare of the mum of this baby as she is possibly in a distressed state and in need of medical assistance. I would please ask for the mum to seek immediate medical treatment.
"I am available here at Bray Garda Station to help the mum and dad of this baby girl and if they would contact me or Sergeant Sorcha Fitzpatrick here at Bray Garda Station we will deal with any contact with us discreetly and sensitively."
Superintendent Ward issued a further appeal to anyone who may have any information to contact them at Bray Garda Station on 01 666 5300, the Garda Confidential Line 1800 666 111 or any garda station.
A spokesperson for Greenstar said the company is supporting gardaí with their inquiries and will not be making any further statement regarding the incident.
Gardaí have been examining the refuse near where the baby girl was found to see if they can establish where she is from.
A full search will be conducted at the plant tomorrow.