The Dublin Regional Homeless Executive has said a man found dead in St Stephen's Green on Monday morning was not known to the homelessness services in the capital.
A spokesperson said the individual, who was in his early 30s, and from Kerry, is not registered on the executive's PASS system. 
Gardaí have described the man's death as a tragic incident.
Earlier Dublin homelessness charity, Hope in the Darkness, had reported the man had been found clutching a sleeping bag.
The Homeless Executive said it understands the bag was given to the deceased by a volunteer conducting the official rough sleepers' count on Sunday night.
Meanwhile, Dublin City Council has announced that an emergency hostel for about 100 homeless people which was due to close tomorrow will remain open for a further month.
In a statement released in the past hour, it said that Brú Aimsir on Thomas Street was established last November next to the campus of the Digital Hub for the winter period as part of the council's annual Cold Weather Initiative. 
The local authority signed a temporary lease with the Digital Hub Development Agency and it was never intended that Brú Aimsir would be a permanent facility. 
It said the use of the facility has now been extended until the end of May because of the cold weather and that all Cold Weather Initiative beds will have been withdrawn at that stage. 
The City Council said it is grateful to the DHDA board and to the Department of Communications, Energy and Natural Resources for facilitating its request for the temporary use of the premises.
There has been calls from homelessness charities for the replacement of 42 beds in a hostel on nearby St John's Lane West.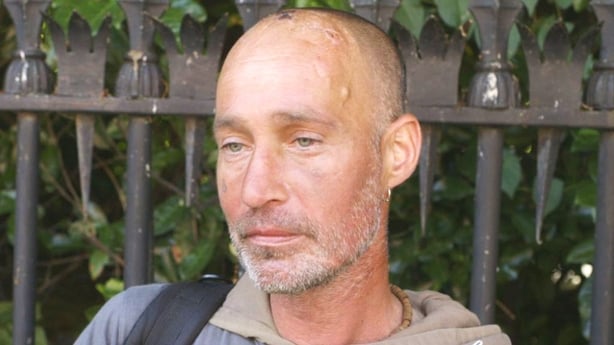 It was opened in the winter of 2014 as an emergency measure as part of the government's response to the death in a doorway near Leinster House of Jonathan Corrie (above).
It is to be closed to allow the development of more permanent housing of homeless people.
The Dublin Regional Housing Executive has said 31 new housing units are being built and planning permission requires that they are built by the end of next year.
It also said alternative accommodation for the people currently using the service has been secured with Dublin City Council Homeless Central Placement Service and the providers Focus Ireland and the Peter McVerry Trust.