E-cigarettes are likely to bring benefits for public health and should be widely promoted to smokers to help them quit tobacco, an influential British doctors group has said.
The report from Britain's Royal College of Physicians is likely to further fuel a debate over electronic cigarettes.
While stressing that tobacco smoking is both addictive and lethal, the group concluded that e-cigarettes are "much safer than smoking".
It said e-cigarettes are not a gateway to smoking and do not lead to the normalisation of the habit - two issues often cited by critics who fear the devices can lure children and young people into smoking habits.
"None of these products has to date attracted significant use among adult never-smokers, or demonstrated evidence of significant gateway progression into smoking among young people," the RCP says in its 200-page report.
E-cigarettes, which heat nicotine-laced liquid into vapour, have rapidly grown into a global market for "vaping" products that was estimated at around €6.1bn in 2015.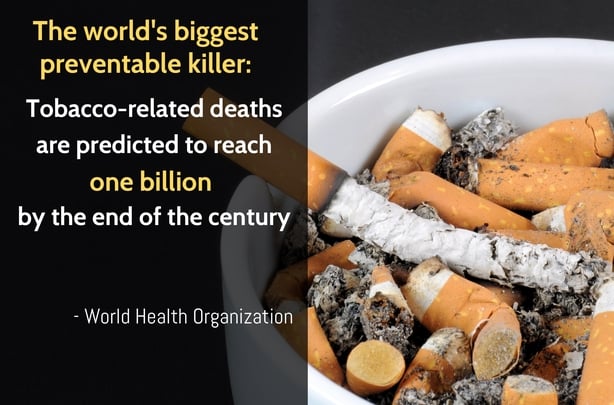 Tobacco smoking kills half of all smokers, plus at least another 600,000 non-smokers annually via second-hand smoke.
This makes it the world's biggest preventable killer, with a predicted death toll of a billion by the end of the century, according to the World Health Organization.
Many public health experts think e-cigarettes, or vapes, which do not contain tobacco, are a lower-risk alternative to smoking, but some questions remain about their long-term safety.
Prof Linda Bauld, deputy director of the UK Centre for Tobacco and Alcohol Studies and a co-author of the RCP report, said that unlike tobacco, nicotine does not cause cancer, heart and lung diseases.
"The ideal is for people to use nothing," she said, but when the alternative is smoking, people should be encouraged to use nicotine "delivered in a cleaner form than in deadly cigarettes".
"This is what tobacco harm reduction is - it reduces the harm from tobacco while recognising that some people will still use nicotine in other safer forms."
John Britton, chair of the RCP Tobacco Advisory Group which published the report, acknowledged that e-cigarettes were "a topic of great controversy" but said his group's analysis "lays to rest almost all of the concerns over these products".
The anti-smoking group ASH UK welcomed the report, saying it showed "that switching to vaping is a positive and sensible life choice" for smokers.
"Electronic cigarette vapour does not contain smoke, which is why vaping is much less harmful," said Deborah Arnott, ASH's chief executive.
The Irish Cancer Society has said while it recognises that e-cigarettes are safer than tobacco, they cannot recommend them for use as a smoking cessation device until further research is carried out into the long-term health implications.
In a statement, they said they continue to monitor developments in the field closely, but as today's report notes the health effects of long-term use are as yet unknown.
They say long-term research into the health impacts and patterns of use are required.