The Garda Representative Association has claimed that the garda driving the first patrol car to respond to the shooting at the Regency Hotel in Dublin earlier this year was not qualified to drive either at speed or with his blue light or siren on.
Garda Colin Moran last night made the claim at the GRA's annual conference.
He said: "If you told anybody else that in the policing world, they'd laugh at you," he said.
Gardaí want all those on frontline policing duties to immediately receive the minimum driver training to allow them to deal with these incidents.
He said the issue was one of training and that gardaí should be trained and resourced properly.
That position is supported by delegates from Galway who have put down a motion at the conference demanding minimum driver training for first responders.
The GRA is also calling for more armed cover.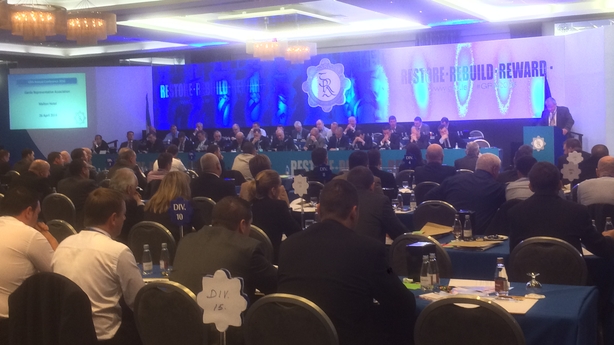 Garda Commissioner Nóirín O'Sullivan announced last night that 55 more armed gardaí are to be deployed in Dublin within the next two months as part of the armed response unit in the city.