A 16th century Koran described as "one of the most magnificent ever" is going on display at the Chester Beatty Library in Dublin after extensive conservation.
This Koran was created in Shiraz in southwest Iran in the mid 16th century by the calligrapher Ruzbihan Muhammad al-Tab'i al-Shirazi and a team of illuminators.
According to the library, only five Korans signed by Ruzbihan have survived, and this version is considered to be one of his masterpieces.
It has recently undergone extensive conservation work.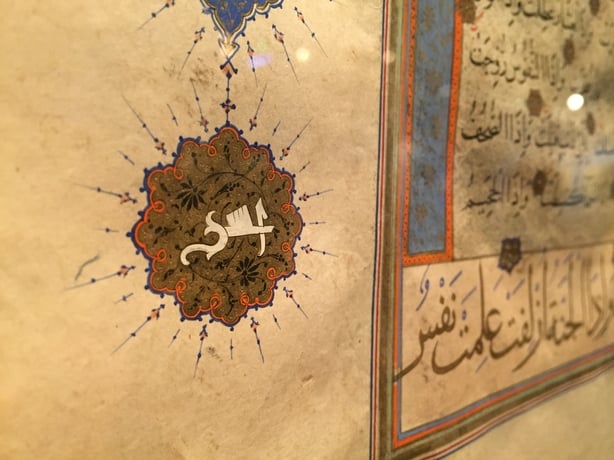 Fionnuala Croke, Director of the Library says: "Chester Beatty's Islamic collection is regarded as one of the finest in the world and the Ruzbihan Koran is extraordinarily beautiful.
"Part of our mission at Chester Beatty is to increase understanding of the cultures that are represented in our collections.
"Through our displays and public programme, we help our visitors to understand the present through the past, as well as the interconnections between cultures."
The exhibition showcases 32 single folios and double-page openings, with another 21 folios partially displayed to facilitate discussion of the pigments used.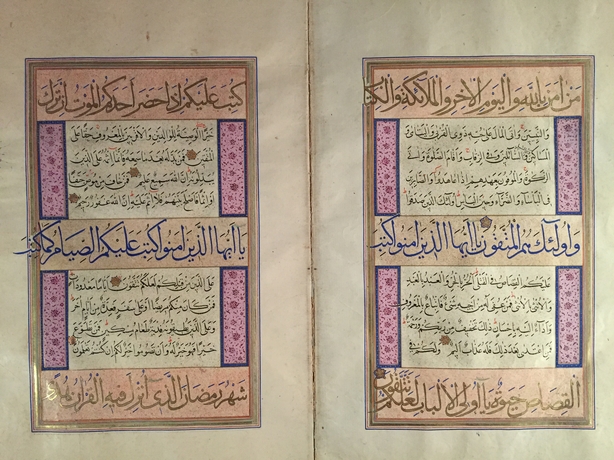 Three other 16th-century Korans from the library's collection are also on display.
President Michael D Higgins will officially open the exhibition tomorrow evening.
The exhibition is then open to the public from Friday 15 April until 28 August 2016 and is free of charge.
"One of the most magnificent Korans" is on display at Chester Beatty Library https://t.co/6iL7n5ylVO pic.twitter.com/ooJJyiAbVV

— RTÉ News (@rtenews) April 13, 2016