The revelation of the 'Panama Papers' detailing the off-shore financial structures of many wealthy clients is a "crime" and an "attack" on Panama, the law firm at the heart of the scandal said.
"This is a crime, a felony," Ramon Fonseca, one of the founders of the Panamanian firm Mossack Fonseca, told AFP.
"Privacy is a fundamental human right that is being eroded more and more in the modern world. Each person has a right to privacy, whether they are a king or a beggar," he said.
Mr Fonseca also said he saw the data leak behind the revelations as "an attack on Panama, because certain countries don't like it that we are so competitive in attracting companies."
The leak from Mossack Fonseca's supposedly secure data centre resulted in media around the world publishing stories on how wealthy politicians, celebrities and others used it to allegedly hide assets to avoid taxes or launder money.
Mr Fonseca stressed that Mossack Fonseca, which has been operating for nearly four decades and had created more than 240,000 companies, had never been "convicted or accused or any wrongdoing."
Flannery unaware of second letter in Panama papers
British Prime Minister David Cameron's spokeswoman declined to comment on whether his family had money invested in offshore funds set up by his father, saying it was a "private matter".
Cameron's late father, Ian Cameron, was among hundreds of thousands clients named in more than 11.5 million leaked documents from the files of a law firm based in the tax haven of Panama.
In 2012, British media reported that Ian Cameron ran a network of offshore investment funds to help build the family fortune.
Asked whether she could confirm that no family money was still invested in those funds, David Cameron's spokeswoman said: "That is a private matter, I am focused on what the government is doing."
Film stars among hundreds named in documents
Film star Jackie Chan has been revealed to have at least six companies represented by Fonseca's firm, though he may have used the companies legitimately for business purposes rather than for tax avoidance.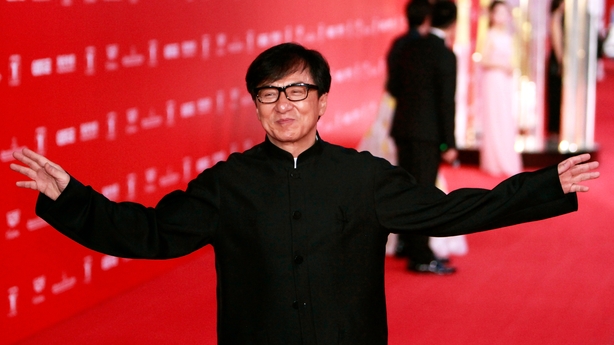 The stash of records was obtained from an anonymous source by German daily Sueddeutsche Zeitung.
Bollywood actor Amitabh Bachchan also featured in the massive leak of documents.
Mr Bachchan, simply known as the "Big B" in India, was appointed director of at least four shipping companies registered in offshore tax havens and set up 23 years ago.
The authorised capital of these companies ranged from just $5,000 to $50,000 but they traded in ships worth millions of dollars, according to the Indian Express newspaper.
Mr Bachchan's daughter-in-law, actress Aishwarya Rai Bachchan, was also director and shareholder of an offshore company, along with members of her family, before it was thought to have been wound up in 2008, according to the newspaper.
The media adviser of the former Miss World winner has rejected the documents as "totally untrue and false".
As with many of Fonseca's clients, there is no evidence that the Bollywood A-listers used their companies for improper purposes and having an offshore entity is not illegal.
But the documents, naming more than 500 Indians including real estate tycoons in Fonseca's list of offshore companies, foundations and trusts, come at a sensitive time in India.
Indian Prime Minister Narendra Modi's government has vowed to crack down on the "menace" of so-called black money - vast sums stashed abroad to keep them secret from Indian tax authorities.
Other names figuring in the leak included the president of Ukraine, the king of Saudi Arabia and the prime ministers of Iceland and Pakistan.
The family of Barcelona and Argentina footballer Lionel Messi have  denied he was involved in tax evasion after the player was also linked to the scandal.
"The Messi family wants to make clear that Lionel Messi has not carried out any of the acts attributed to him, and accusations he created a... tax evasion plot, including a network of money-laundering, are false and insulting," it said in a statement.
Senior Chinese political figures implicated
The families of some of China's top communist brass - including President Xi Jinping - used offshore tax havens to conceal their fortunes.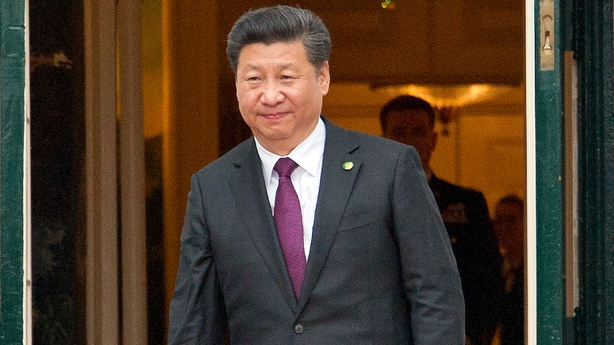 At least eight current or former members of the Politburo Standing Committee, the ruling Communist Party's most powerful body, have been implicated.
The eight are among 140 political figures around the world alleged to have links to offshore accounts.
They include Mr Xi's brother-in-law Deng Jiagui, who in 2009 - when his famous relation was a member of the Politburo Standing Committee but not yet president - set up two British Virgin Islands companies.
Mr Xi has been dogged by foreign media reports of great family wealth.
The claims are ignored by mainstream Chinese outlets, and their publication on the internet in China is suppressed.
In 2012 the Bloomberg news agency published investigations into the vast wealth said to have been amassed by Mr Xi's family, revealing that Mr Deng and his wife had accumulated several hundred million dollars in company shares and property assets.
Since becoming president that same year, Mr Xi has staked his reputation on pushing for transparency by initiating a vast anti-graft campaign to clean the party's ranks of corruption and to reassert his authority.
The so-called "Panama Papers" were obtained from an anonymous source by German daily Sueddeutsche Zeitung and shared with media worldwide by the International Consortium of Investigative Journalists (ICIJ).
They come two years after an ICIJ investigation identified nearly 22,000 offshore clients from mainland China and Hong Kong, including relatives of former president Hu Jintao, former premier Li Peng and late leader Deng Xiaoping, the man credited with opening up China's economy in the 1980s.
Shell company may have links to gold bullion heist
The documents also allege that a Panamanian shell company may have helped hide millions of dollars from the 1983 Brink's-Mat heist at London's Heathrow Airport.
Dubbed the "crime of the century" by British media, the robbery saw a masked gang make off with three tonnes of gold bullion worth nearly $40 million from a Brink's-Mat warehouse at the airport.
The gang tied up security guards and doused them with petrol, with one of the gang members saying "thanks so much for your help, have a nice Christmas" as they made off in a transit van laden with gold ingots.
Most of the gold was melted down and never recovered, despite a number of convictions over the crime.
Mossack Fonseca may have helped shield the cash from British police investigators, according to the ICIJ investigation.
16 months after the robbery, Mossack Fonseca set up a shell company registered in Panama called Feberion Inc - on behalf of a London-based money launderer Gordon Parry - according to the ICIJ.
Mr Parry was jailed in 1992 over his role in handling the bullion stolen in the heist.
One of the law firm's founders, Jurgen Mossack, was named as "nominee" director at Feberion, the ICIJ said citing an internal company memo it has obtained.
The memo, written by Mossack and dating from 1986, said he was aware that Feberion was "apparently involved in management of money from the famous theft from Brink's-Mat in London," the ICIJ report says.
"The company itself has not been used illegally, but it could be that the company invested money through bank accounts and properties that was illegitimately sourced," the memo was quoted as saying.
The law firm denied the allegation, the ICIJ said in its report, adding the company said Jurgen Mossack had no dealings with Parry.
But the ICIJ leaks show the company only ended its relationship with Feberion in 1995.