Several hundred people gathered close to the pier in Buncrana, Co Donegal, for a ceremony to mark a week since the tragedy occurred.
Five people died after they got trapped in a car that had slid off the slip way into Lough Swilly last Sunday.
Those who died were Sean McGrotty, 49, his sons Mark, 12, and Evan, 8, his mother-in-law Ruth Daniels, 59, and Ms Daniels' daughter Jodie Lee Daniels, who was 14.
Louise James, who lost five of her family members in the accident, expressed her gratitude to "everybody for your words of support, kindness, generosity, everything.
"Thank you so much."
She brought her four-month-old daughter Rionaghac-Ann with her.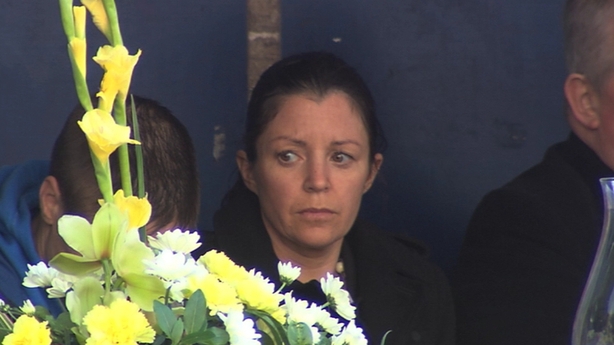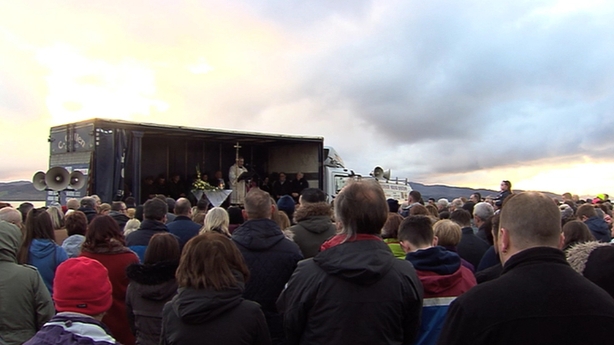 Baby Rionaghac-Ann was rescued by Davitt Walsh who swam out to the car during the incident.
Ms James sat alongside Francis and Kay Crawford who had raised the alarm last Sunday night.
Members of the rescue services were also among the crowds.
Earlier five floral tributes were left in the sea by the slipway where the five people had drowned.
A locked gate now blocks access from the pier area and warning signs have been erected.