Gardaí are trying to establish if the fatal shooting of a man in Co Meath yesterday evening is connected to the ongoing feud between two criminal gangs in Dublin.
Noel Duggan, 55, was shot dead as he sat in his car outside his home at the Old Mill estate in Ratoath.
He was well known to gardaí and had convictions for receiving stolen property.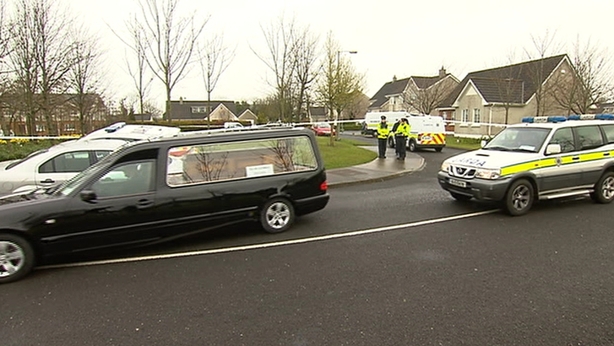 Gardaí have described the murder of Noel Duggan as a barbaric act. Detectives say the killing was planned and a lone gunman was seen running from the scene after the shooting.
Duggan was an associate of Gerry Hutch, whose brother Eddie senior was shot dead at his home on 8 February in an apparent retaliation for the murder four days earlier of David Byrne at the Regency Hotel.
Duggan was also a target of the Criminal Assets Bureau which sent him a proceeds-of-crime assessment for €4m and confiscated a five-storey building he part-owned in Dublin city centre as payment towards that bill.
A post-mortem examination was scheduled to take place today at Our Lady of Lourdes Hospital, Drogheda.
Two cars were found burned out a short time later at nearby Glencairn Lane.
At least one, a BMW, is thought to have been used as a getaway car.