Unions and management at Dublin Bus are to engage in intensive talks at the Workplace Relations Commission in a bid to address a pay claim of up to 25%.
The talks were recommended by the Labour Court at a hearing this morning and both sides have agreed to attend.
However, unions have warned that last week's Luas pay proposals involving increases of up to 18% over 33 months will influence their demands - not just in Dublin Bus, but also in Iarnród Éireann and Bus Éireann.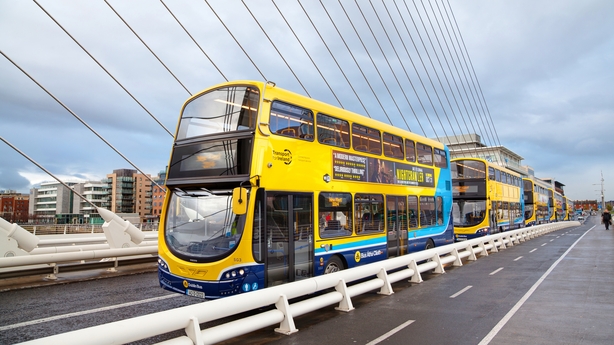 Management in all three CIE companies will strongly resist such claims.
Unions say there is a €9,000 gap in pensionable pay between Dublin Bus and Luas drivers.
Meanwhile, Luas workers will decide tomorrow whether they will accept the WRC pay proposals aimed at averting the threat of strikes on Easter Sunday and Monday.