Cars and motorbikes worth over €1 million have been seized as part of an investigation into the activities of a criminal gang in south Dublin.
Searches at 18 locations in the south and west of the city began at 7am and are being coordinated by the Criminal Assets Bureau.
Watch Crime Correspondent Paul Reynolds report as cars and motorbikes worth over €1m seized by CAB in Dublin raidshttps://t.co/LK9SbJhi3I

— RTÉ News (@rtenews) March 9, 2016
The operation is focused on a south Dublin criminal gang linked to the Kinahan cartel, which is based in Spain.
So far 22 high-spec and luxury cars worth more than €1m have been identified and seized, with Mercedes, Lexus, Jeeps, and SUVs among the models loaded onto trucks to be taken away.
One of the cars was an AMG Mercedes worth over €100,000.
Jewellery and other valuables including 10 Rolex watches were found along with a betting slip for a football match worth €38,000.
Six motorbikes - including a Kawasaki model estimated to be worth between €30,000 and €37,000 - were also seized.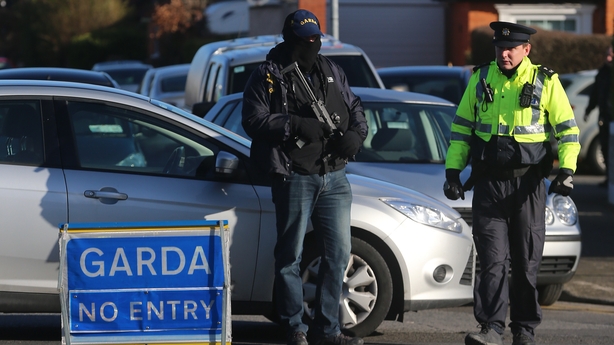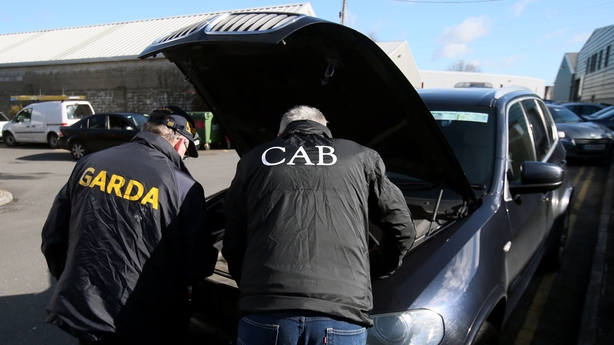 Assistant Commissioner Derek Byrne says gardaí are very conscious of the recent displays of wealth by people associated with criminal gangs.
However, he said this was a long-running investigation and such assets would be dealt with under existing legislation.
Over 60 uniformed and armed gardaí are involved and are being supported by specialist units and officials from Customs and Revenue.
The places searched included the homes of known criminal gang members as well as accountants and solicitors' offices and car dealers in the west of the city.
The searches are part of a CAB investigation into the finances of a criminal gang linked to David Byrne, who was shot dead at the Regency Hotel last month.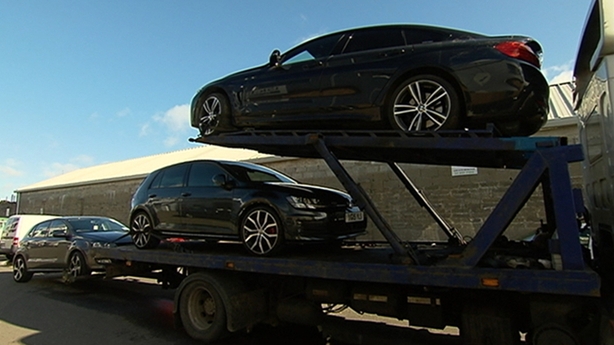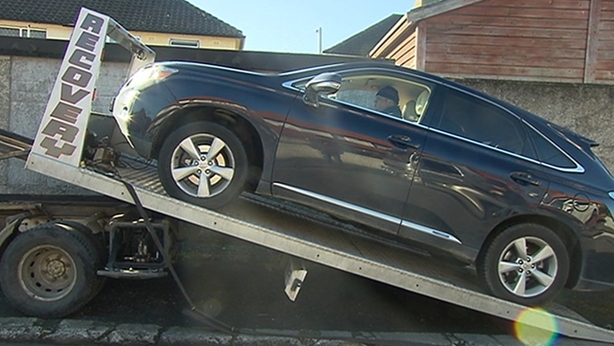 A retired detective Chief Superintendent who was CAB's chief bureau officer has said that today's operation would have involved an enormous amount of inteligence gathering and information.
Speaking on the Six One, Felix McKenna said the operation would have been the culmination of many, many months of investigating and intelligence gathering.
He said the assets would be linked back to the proceeds of crime and cause major disruption to the criminal gang.