Two women raped by the serial sex offender who killed Irish woman Jill Meagher may have incorrectly identified him, the Australian Court of Appeal has heard.
Adrian Ernest Bayley, who is serving a life sentence for Ms Meagher's murder, is fighting two rape convictions for attacks on women in St Kilda in 2000 and 2012.
The former pastry chef is also appealing the sentence he was given last year for the rapes, and another rape he is not appealing, which increased his non-parole period from 35 years to 43 years.
Bayley's barrister Saul Holt told the court weaknesses in evidence tendered in the first trial - the 2000 rape of a sex worker in St Kilda - were "multiple and profound".
"The only issue at trial was the question of identification," Mr Holt said.
He said the victim used only two photographs to identify Bayley, now 44.
One, a Facebook photo, was taken 11 years after the 2000 incident and seen by the victim 12 years after she was attacked, Mr Holt said.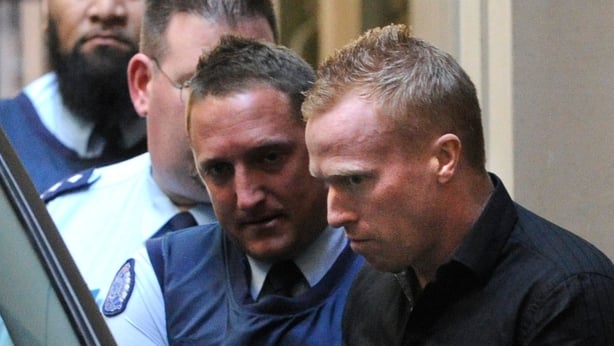 Mr Holt, who is acting pro bono for Bayley after Legal Aid again rejected the killer's bid for appeal funding, also argued there was evidence Bayley's red Mini Minor was not the same car described by the victim.
Bayley had purchased such a car, but it was "off the road" at the time of the 2000 attack, Mr Holt said.
Bayley is also appealing a finding he attacked a Dutch backpacker in St Kilda in July 2012.
Mr Holt said prosecutors in that trial relied on a combination of similarity and opportunity evidence.
"On its face ... it raises an immediate red flag about the Crown case," Mr Holt told the court.
Mobile-phone tower-signal evidence used by the Crown to place Bayley in St Kilda could not be relied upon, Mr Holt said.
"The only use that could be made of [the evidence[ was that Mr Bayley's mobile phone was in range of the tower at the time [the first call was made[," Mr Holt said, referring to a series of calls Bayley made the night of the 2012 rape.
"The call tower can only tell us he was within 15km of the offence," Mr Holt said.
Justice Mark Weinberg said there was a "strange" absence of phone activity by Bayley between 2.57am and 4.13am on the morning of the 2012 rape.
This was precisely when the rape was said to have occurred, Justice Weinberg said.
Prosecutor Gavin Silbert will make submissions to the court when the hearing continues later today.