The funeral mass for Vincent Ryan who was shot dead in Dublin last week has taken place in his parish church in Donaghmede.
A Garda security operation involving uniformed and armed officers remains in place to prevent a recurrence of the paramilitary display that occurred at his brother Alan's funeral three and a half years ago.
A number of men and women in white shirts and black ties escorted the cortège to and from the church.
The coffin was draped in a Tricolour.
The celebrant Fr Gerry Corcoran told mourners at the Church of the Holy Trinity that people should look at their own lives before pointing the finger at others.
He described the 25-year-old as intelligent and witty and said the birth of his baby daughter six weeks ago brought "great joy and new life to him".
The family has said dissident republican Vincent was not in the IRA and would receive a "traditional republican" not a "military" funeral.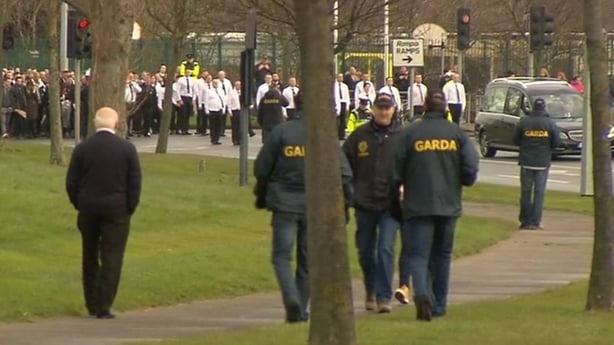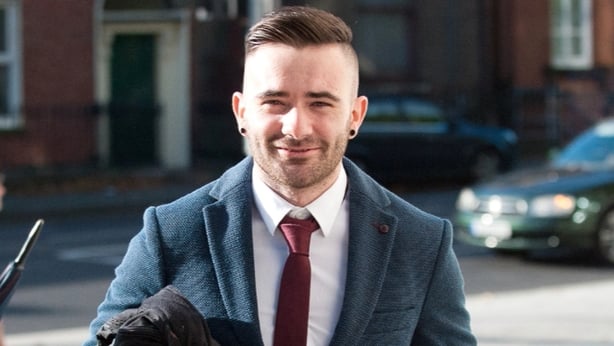 In his homliy, Fr Corcoran also said: "It's so easy to take life for granted. We know we all must die, but most of us assume or at least hope that it will be when we are old.
"So when a young person dies suddenly and violently as Vincent has, it is a stark reminder that we should never take life for granted.
"Tomorrow is not promised, which is why we must live each day to its fullest and embrace it a gift from God and so strive, to live out our daily lives as Christians in preparation for that unknown moment when our earthly journey will be over.
"But when tragedy strikes, like it has for Vincent's family, God is also there in the midst of our pain and suffering."