The Government is to examine the introduction of legislative changes to prevent banks from evicting tenants from repossessed rental properties. 
It is one of a range of measures discussed at a meeting between the housing charity Focus Ireland and Taoiseach Enda Kenny last Friday.
Housing charities have long called for changes to the law to prevent financial institutions from evicting tenants when they repossess a rental property.
They have now committed to examining what legislative changes could be introduced to ensure that banks do not evict tenants if they have no alternative accommodation.
A group has now been established in the Taoiseach's department to progress the matter.
Other issues discussed at the meeting include the inadequacy of rent supplement, social housing and the provision of supports for children living in temporary accommodation.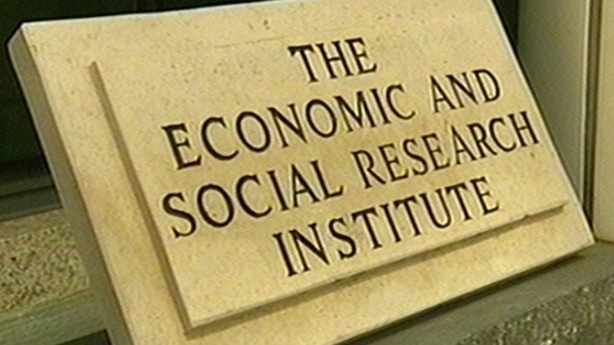 Meanwhile, an investigation into whether the housing shortage could be alleviated by incentivising older people to move to smaller properties has found little evidence of housing mobility among older people.
A report by the ESRI, using data from the longitudinal study on ageing from more than 8,000 individuals, said a high proportion of older people living alone occupy small houses with four rooms or less.
The ESRI adds that incentivising them to move will have little impact on housing supply, particularly for larger households.
The study found that less than 14% of people living alone lived in family-sized houses of seven or more rooms.
40% lived in homes of four rooms or less.
The data shows that over a three-year period, just 3.1% of participants moved house - 2.7% moving between private dwellings, the remainder into institutions such as nursing homes.
People tended to move between the ages of 50 and 59 or when they were over 80.
Among the older people who moved between private dwellings, it found little evidence of moves to smaller houses or away from urban centres.
It cautions that any economic benefit from encouraging older people to move out of larger houses should be offset against the possible costs to well-being and social connectedness of people in later life.
A group representing older people has said it is of "no benefit" to put societal pressure on empty nesters to move house.
Peter Kavanagh of Active Retirement Ireland said the economic benefits of such a plan would be marginal as it would see older people enter a difficult housing market in direct competition with first time buyers.
"Furthermore, the lack of suitable alternative housing for our retired and aging communities is wholly inadequate," he said.