The judge overseeing a US government attempt to force Apple Inc to unlock an encrypted iPhone belonging to one of the San Bernardino shooters made it clear she expected a full briefing on the technological details involved in prosecutors' request.
During a telephone conference with attorneys in the case last week, Judge Sheri Pym said Apple should have enough time to present "what technically is involved here", along with its legal arguments.
The FBI is seeking the tech company's help to access shooter Syed Rizwan Farook's iPhone by disabling some of its pass code protections. Apple has pushed back, arguing that such a move would set a dangerous precedent and threaten customer security.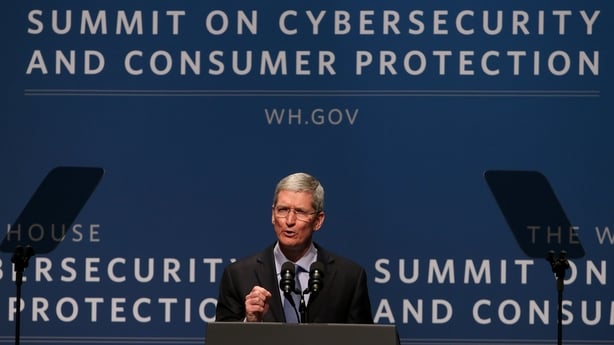 The Justice Department won an order from Judge Pym last week against Apple. The company was not present in court, but Ms Pym gave Apple time to contest the order.
During the phone conference, which was held two days after Pym issued the order, prosecutors informed the judge and Apple attorneys that the government intended to file an additional motion to compel, in which it would ask the judge to again order Apple's compliance.
Judge Pym questioned the necessity of the government's filing.
"I am a little confused about the motion to compel, just because the order in place is actually an order compelling," Judge Pym said.
In an interview yesterday, Apple chief Tim Cook said that complying with a court order to help the FBI break into an iPhone belonging to one of the San Bernardino shooters would be "bad for America".
Meanwhile, the New York Times are reporting that Apple are developing security measures that would make it even more difficult for the government to break into iPhones.