The death toll from two bomb blasts in the Syrian city of Homs has reached 57 while in Damascus multiple bomb blasts left at least 62 dead, the Britain-based Syrian Observatory for Human Rights said.
The so-called Islamic State group said it was behind both the double bombing in a loyalist district of Homs as well as the blasts in Damascus.
In an online statement, IS said two of its members drove explosives-laden cars into crowds of residents in the predominantly Al-Zahraa district of the minority Alawite community in Homs to which Syrian President Bashar al-Assad belongs.
The Observatory said the attacks were among the biggest blasts to hit a government-held area in Homs in the five-year-old civil war.
Pro-Damascus channel al-Ikhbariya showed footage of damaged shop fronts, debris littering the streets, wounded people and charred or burning cars.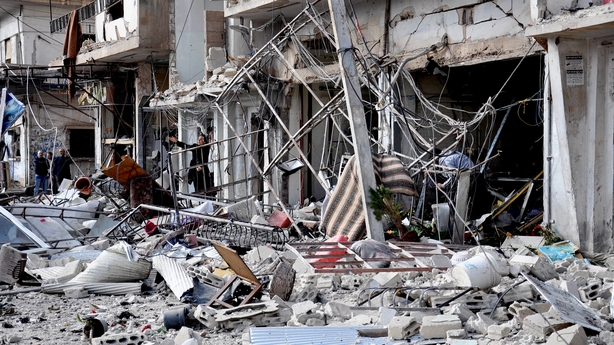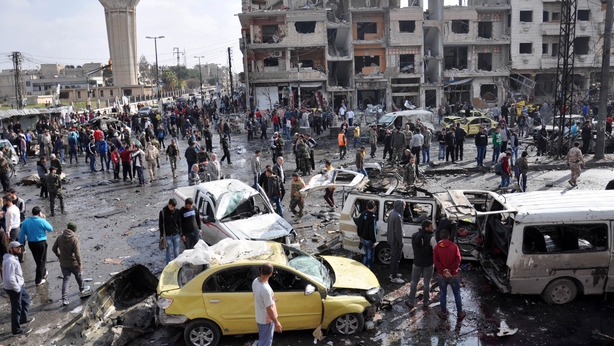 In Damascus, the death toll from multiple bomb blasts in a southern district of the city reached at least 62, the Syrian Observatory for Human Rights said.
Four blasts hit the Sayeda Zeinab district, which is home to a Shia shrine. Another 180 people were wounded, the Observatory said.
These attacks were also claimed by IS.
A bomb attack claimed by IS last month in Homs in the west of the country killed at least 24 people, the city's governor said at the time, as government forces took back some IS-held villages in Aleppo province in the north.
Another bomb attack in December, which killed 32 people, took place following a ceasefire deal that paved the way for the government to take over the last rebel-controlled area of the city, which was a centre of the 2011 uprising against Mr Assad.