A new RED C opinion poll for the Sunday Business Post suggests a drop in support for Fine Gael and gains for Sinn Féin.
The RED C poll suggests Fine Gael support had fallen two points to 28%.
The survey of voters was carried out between Monday and Thursday.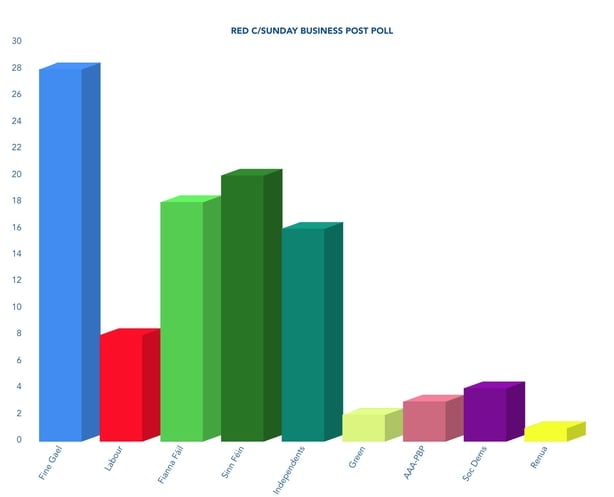 Their coalition partners, Labour, are unchanged on 8% since last week.
Fianna Fáil also unchanged on 18%, however, Sinn Féin's support has risen by three points to 20%, according to the survey.
The boost for Sinn Féin comes as the party faced much criticism from opponents over its stance on non-jury courts.
Sinn Féin education spokesperson Jonathan O'Brien said he was not surprised by the party's gain in the poll as he said people do not trust the Government.
He said they did not fulfill their commitments last time round and they were caught trying to "cook the books" by €2bn.
Independents and others are down one point to 26%.
Within that, Independents are on 16% (the Independent Alliance is at 3%). The Social Democrats are at 4%, The Anti Austerity Alliance-People Before Profit party is at 3%, the Greens are on 2% and Renua is at 1%.
All changes are within the 3% margin of error - but a clear hint nonetheless that there is no momentum building behind the Government parties at present.