Prominent republican Thomas 'Slab' Murphy will be sentenced for tax evasion in two weeks after judges at the Special Criminal Court adjourned proceedings until 26 February.
Murphy, 66, a bachelor farmer with an address at Ballybinaby, Co Louth, was found guilty in December on nine counts of failing to file tax returns between 1996 and 2004.
The non-jury Special Criminal Court adjourned sentencing until Friday week to consider examples of similar tax evasion cases and remanded Murphy on continuing bail. 
The court had heard the Criminal Assets Bureau has issued tax assessments to Murphy for €5,344,027.
The three judges heard evidence in relation to ten previous cases involving similar offences, where people convicted were fined and/or given suspended and custodial sentences.
In each case where a person had pleaded not guilty they were sent to prison, the court heard. 
Counsel on behalf of Murphy told the hearing there were blurred lines and grey areas surrounding the Murphy family and the farming unit.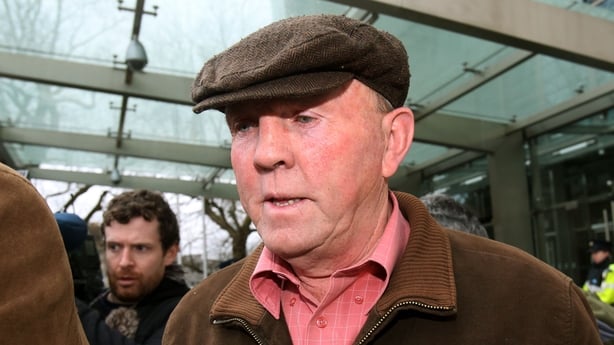 He said a distinction has to be made between offences of commission and omission and he said Murphy's were of omission when he did not make tax returns.
He also suggested that the loss to the exchequer arising from the nine counts was not as great as the prosecution suggested and stated cheques in Murphy's name that were seized had been cashed by the State.
His pension had also been seized and tax had been paid by his brother in relation to a number of the charges.
Counsel for Murphy also pointed out to the court his client has no previous convictions and has had his case hanging over him for nine or ten years .
He also said he is currently working as a yards man at a company in Crossmaglen where he is a PAYE employee.
The court was also told the Criminal Assets Bureau found almost one million in euro, sterling and uncashed cheques hidden in bales in a cattle shed on Murphy's farm.
Murphy sat in the dock as an officer from the CAB gave more details in relation to what was found during a March 2006 raid of his Louth home and how much tax he owes the State.
The officer said that more than €250,000 and £111,000 in cash was found.
Black bags hidden in bales in a cattle shed also contained two computers, ledgers, documents and over €579,000 worth of uncashed cheques.
Separately, Murphy was also assessed as owing over €189,000 in taxes and interest related to income of €15,000 a year for the years 1996 to 2004.
Murphy faces a maximum of five years or a fine of up to €127,000 for each offence.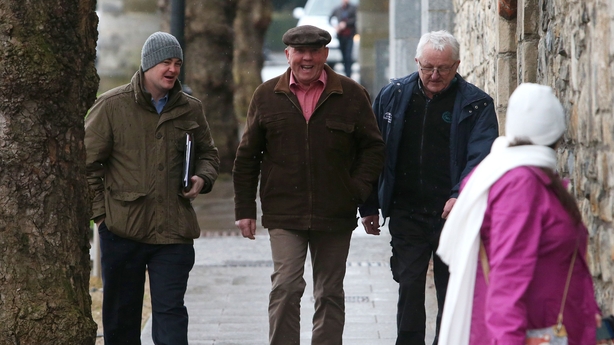 Murphy has been described by Sinn Féin president Gerry Adams as a good republican while Northern Ireland Deputy First Minister Martin McGuinness said peace was only secured thanks to support from men like him.
Speaking in Dundalk, Mr Adams said whatever sentence is handed down by the court Murphy is going to have to live with it.
Asked if calling Murphy a "good republican" could have an negative impact for Sinn Féin on polling day, Mr Adams replied: "Would you say Michael Noonan wasn't a good Fine Gaeler?"