Gardaí believe at least six people were involved in yesterday's fatal shooting at the Regency Hotel in Dublin.
Earlier, they had said they were looking for four men in relation to the attack at a weigh-in for the now-cancelled WBO European Lightweight title fight between Jamie Kavanagh v Antonio Jao Bento.
David Byrne, 33, from Raleigh Square in Crumlin, was shot and killed in the incident which happened at 2.30pm yesterday afternoon.
Two other men, who were seriously injured, are still being treated in hospital. It is believed one of the men was shot in the chest.
All three men were known to gardaí.
Three of the six assailants are described as wearing "police-style uniforms similar to a SWAT team uniform, including metal helmets".
They were armed with automatic weapons.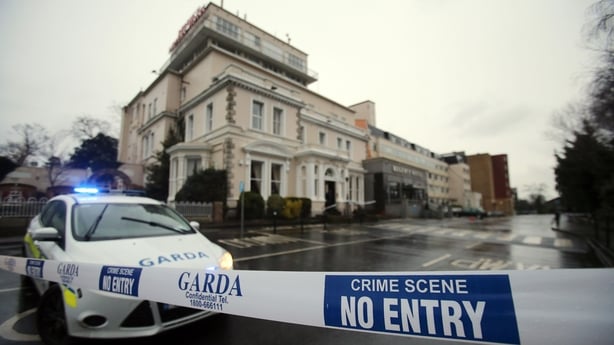 Two other men, one disguised as a woman and wearing an auburn wig, the other a stocky man in a beige cap, carried hand guns in the attack.
Gardaí believe the sixth man remained in the driver's seat of the silver Ford Transit van used in the incident.
The van was found burned out a short time later in the Charlemont Estate in Marino.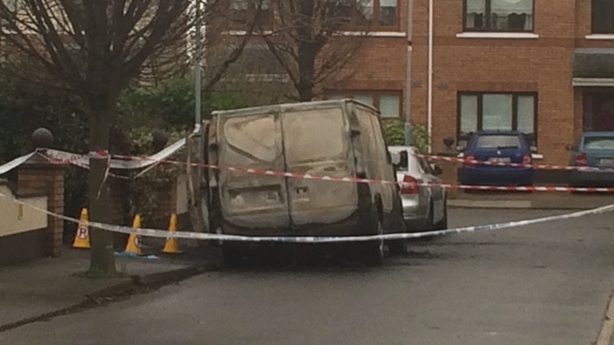 Gardaí at Ballymun are appealing for information. They suspect the shooting could be related to an ongoing feud between two criminal gangs following the murder of Gary Hutch in Spain last year.
The 'Clash of the Clans' boxing event, which was due to take place at the National Stadium tonight, has been cancelled.
One of the boxers, Jamie Kavanagh, said he was "lucky" not to have been hurt in the shooting.