A coroner has said he will be issuing a death certificate for a 34-week-old unborn baby girl who died after her mother was killed in a road crash.
It is believed to be the first ruling of its kind in Ireland.
Coroner Paul Morris at Clonmel Court made the decision at the end of an inquest into a fatal crash at Bansha in Co Tipperary in March 2012.
The jury of four men and two women returned verdicts in accordance with the recommendation of the coroner, that Mary Enright and Robert Stoker had died as a result of multi-traumatic injuries received in a road collision.
They also agreed that the baby girl, Mollie, had also died at University Hospital Waterford due to a lack of oxygen following her mother's death.
Earlier, the inquest heard evidence from Ms Enright's husband.
In a deposition read at the inquest, Patrick Enright stated that, on learning of his wife's death, he felt his whole life had been taken from him.
She was expecting the couple's first child when the crash occurred four years ago.
The 28-year-old died instantly when the car she was driving was involved in a head-on collision with a car being driven by Mr Stoker from Cork.The 17-year-old student also died instantly.
Her husband Patrick was a back-seat passenger in the car and they were taking an under-18 footballer, Jack Leacy, back to Limerick after a GAA match in Dungarvan.
Mr Enright said he could remember seeing the lights of an oncoming car with dipped headlights: "Suddenly without warning the other car came onto our side of the road … Mary didn't have time to react."
The inquest heard that seconds after the accident, he asked his wife and the passenger were they ok, but there was no response from Ms Enright.
He said Mr Leacy was trapped in the back of car and there was chaos afterwards.
He recalled being brought to hospital in Clonmel and at around 3am his parents and a priest came to his bedside. He asked them "is she gone?" to which they said she was.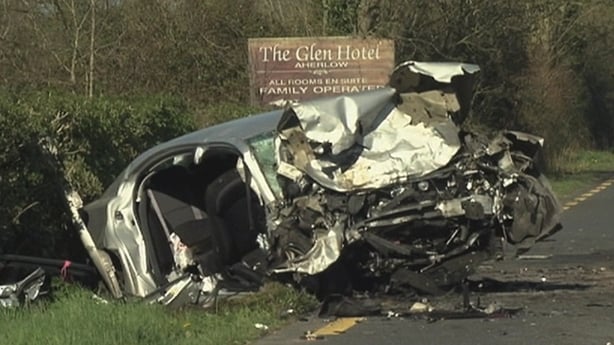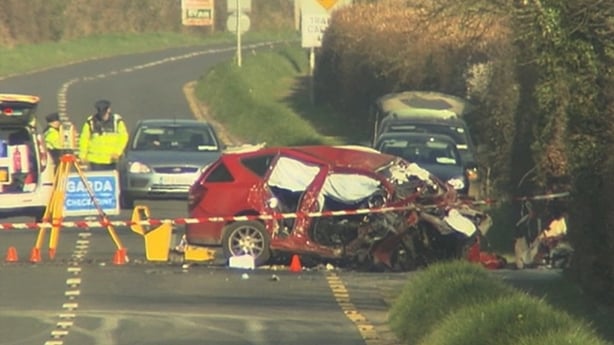 "I felt my whole life had been taken from me," said Mr Enright in his disposition. "Two days before we had bought baby clothes, we didn't know if it was going to be a boy or a girl.
'Life has become unbearable'
"We were so excited that all our plans were coming together ... but Mollie will now forever be wrapped in the blanket we bought for her that day.
"All Mary ever wanted was to be a mother ... and to have as many children as possible - without her life has become unbearable.
"We will now never know the colour of Mollie's eyes ... or what it was like to hear her cry ... nothing is normal any more."
Earlier, the inquest heard that the case raises serious issues as to whether "the unborn child" should be assigned certain status.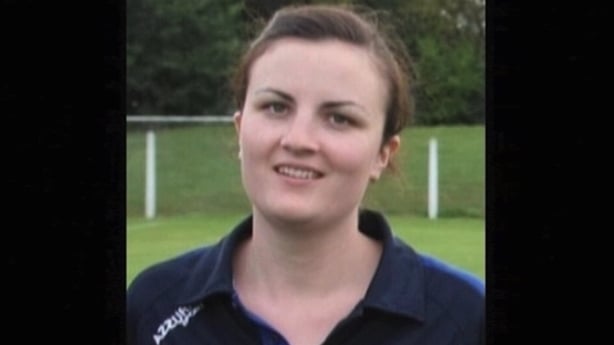 Before witnesses started giving their evidence, the coroner told the inquest he had read a lot of material relating to the registration of the term "birth" saying the issues focus on the ability to prove that someone must have been born before a death certificate can be issued.
He added that issues also arise as to how "the unborn child" is defined in an autopsy without being separated from the mother.
In his understanding in this case, he said the unborn child was "born" and that it would be within his jurisdiction to assign the status on her that she had therefore died.
He said the State has had a number of opportunities in the past to rule or clarify points of law relating to many queries raised by coroners and he said that if they had ruled, then all of the the anguish that families had to go through to address this particular point would have been saved.
Garda gives evidence of devastating damage
Garda Anastasia Murphy said severe and devastating damage had been caused to both cars by the accident; that Mr Stoker had not been wearing his seatbelt; that all airbags in his car had been deployed; and that all three people in the Lexus had been wearing their seatbelts.
Regarding the road, she said there was no street lighting; no evidence of any incline or decline and that it was a very good surface and a very straight road.
She said the crash happened 1.5km on the Cahir side of Bansha and the road markings were good and clear and the "cat's eyes" were working.
She said the weather was good at the time and the road conditions were also good.
Garda Murphy said that the Kia being driven by Mr Stoker veered sharply onto the other side of the road, onto the incorrect side of road, and that this caused the crash.
She said both cars were in good pre-collision condition and that therefore the human element on the part of the Kia driver must be considered; she said it appeared the steering of the Kia was turned sharply at the last instance before impact causing it to go onto the incorrect side of the road.
Factors in the crash
The coroner queried that if Mr Stoker had left his home in Cork around 7.20pm and that the accident happened two-and-a-half hours later, could tiredness have been a factor?
Garda Murphy said there were a number of factors as to why the vehicle could turn sharply.
Barrister for the Stoker family Sinead Behan said Robert had never driven past the Jack Lynch tunnel.
She said he was a learner driver and that he would not have known the road.
She said a toxicology test was carried out on his blood which showed a high level of alcohol, but that no alcohol bottles were ever found in the car.
The inquest heard that his mother Marie went to her local Garda station in Douglas at 10.30pm and reported her son was missing.
She said he had left no note, there had been no texts and he had no phone with him.
She said he recently had been diagnosed with depression and that his mood was low but that this was completely out of character for him and he had never done anything like this.
She had been out walking between 7pm and 8pm that evening when he had taken her car.
A missing-persons report circulated at the time by gardaí. Ms Stoker was informed at 12.30am of the death of her son.
The issue of Mr Stoker having a high level of ethanol or alcohol in his blood was raised at the inquest with a number of gardaí giving evidence that there was no indication of any alcoholic consumption in the car or at the scene, including the fact there were no empty bottles.
The family barrister said there was no evidence that night between Cork or Cahir or Bansha of anybody driving erratically and there was no CCTV footage of anybody fitting the description of Mr Stoker having bought alcohol and no report of a red car such as the one he was driving.
Broken wine bottle
Inspector Patrick O'Callaghan from Tipperary town said he found a broken wine bottle at the rear of Mr Stoker's car that night, but a number of other gardaí said there was no evidence of alcoholic consumption.
The inquest heard one driver later reported a red car slowing down when cars came in the opposite direction, such as a learner driver might do, as Mr Stoker was.
Ms Behan for the Stoker family said their family doctor had reported that at no stage did Robert ever appear suicidal. He had been on medication for a few months.
The barrister said this was the first time she had heard this "new evidence of a wine bottle" from Insp O'Callaghan, who said he did not touch or remove the bottle from the scene.
In his deposition, the inquest heard, there was no mention of the broken bottle and he said it could have been there beforehand.
The coroner said there was no evidence to link the bottle to Mr Stoker and he asked the jury to disregard it.
Insp O'Callaghan also said he had never heard of an alcoholic reading as high in anybody as he heard afterwards was deemed to be the reading of Mr Stoker.
The inquest also heard the Stoker's have not met a Garda since 26 March 2012.
Garda Sergeant John Roche of Templemore gave evidence that the estimated speed of the cars were that of 95kph for the Lexus and 110kph for the Kia - the speed limit was 100kph.