The Irish Prison Service has said improvements in conditions for inmates have led to a significant reduction in the level of violence in prisons.
Over €28m has been spent refurbishing Mountjoy Prison, which the governor says – along with the ending of the practice of slopping-out – has reduced violent incidents there by as much as 40%.
The completion of the newest prison wing in Mountjoy marks the end of slopping-out after 165 years.
Prisoners now have single cells with in-cell sanitation, TVs, and computer points with controlled internet access.
New sports and leisure facilities are also being built at Mountjoy, including a new state-of-the-art gym and an all-weather soccer pitch, which the authorities said will further reduce levels of tension and aggression in the jail.
The prison service said the improvements in facilities and the increased access to education and training programmes have contributed to the significant reduction in violence in prisons.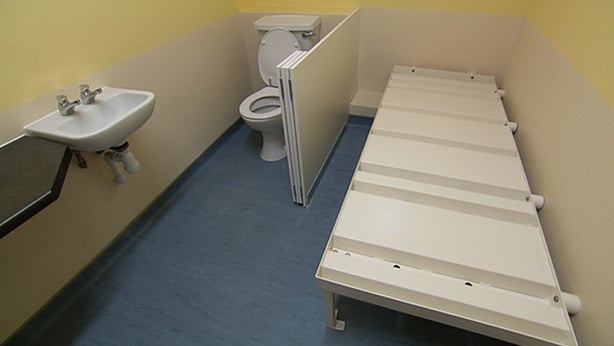 Inmates refurbished ober 100 computers last year, which were then donated to charity. 20 of them went to Age Action. Prisoners also repaired 600 TVs in 2015.
The prison service said the improvements are basic human rights and that prison is still tough, because inmates have lost their rights to chose how to spend their days, their privacy and their liberty.