Pope Francis has used his Christmas message to call for solidarity with migrants while praising those who shelter them.
"May God repay all those, both individuals and states, who generously work to provide assistance and welcome to the numerous migrants and refugees," he said.
He called for a "dignified future" for the hundreds of thousands of refugees fleeing North Africa and the Middle East.
More than one million refugees and migrants arrived in the EU this year, while a further 3,600 died or went missing, according to the UN refugee agency and the International Organization for Migration.
Half of those arriving were Syrians fleeing the war, another 20% were Afghans, and 7% were Iraqis.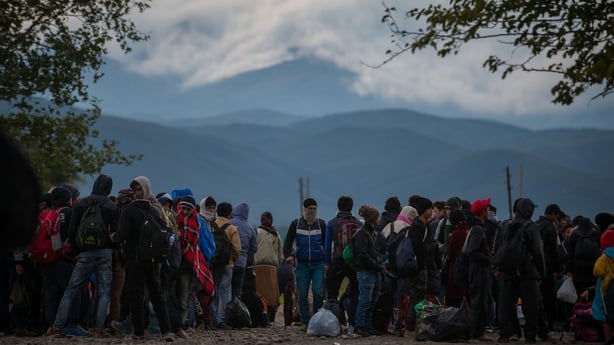 Pope Francis also offered his full support for UN efforts to end the conflicts in Syria and Libya.
"We pray ... that the agreement reached in the United Nations may succeed in halting as quickly as possible the clash of arms in Syria and in remedying the extremely grave humanitarian situation of its suffering people," he said.
"It is likewise urgent that the agreement on Libya be supported by all, so as to overcome the grave divisions and violence afflicting the country."

Francis denounced the destruction of cultural heritage, in a clear reference to the so-called Islamic State group (IS).
He said "atrocities" committed by IS "do not even spare the historical and cultural patrimony of entire peoples".
At Christmas Eve Mass last night, he urged those whom he said were "intoxicated" by possessions and superficial appearances to return to the essential values of life.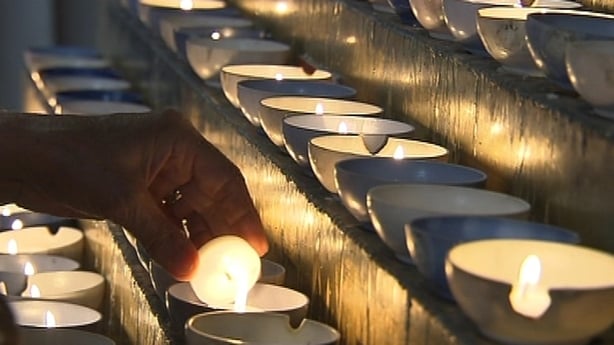 Religious leaders appeal for promotion of peace
The Catholic Primate of All Ireland, Archbishop Eamon Martin, has said Christmas challenges us to ask whether we have done enough to make peace and relieve poverty, hunger, homelessness and the plight of refugees.
Archbishop Martin reminded midnight mass-goers in St Patrick's Cathedral that Pope Francis recently inaugurated a Jubilee Year of Mercy.
He urged people to reach out humbly to someone who may have offended them in the past.
Meanwhile, a Muslim cleric has urged Christians and Muslims in Ireland to build bridges to prevent a clash of civilisations and to promote peace and integration in western society.
In his Christmas and New Year's message, Shaykh Umar Al-Qadri, Imam of the Blanchardstown Mosque, noted that the lead-up to Christmas coincided with the Mawlid, the festival commemorating the birth of the Prophet Muhammad.
He urged Islam and Christianity to come forward in a spirit of cooperation, respect and goodwill to play their due role in promoting peaceful coexistence.
He said all faiths must foil conspiracies which blame acts of terrorism on religions, all of which promote love and discourage violence.
In his Christmas Day sermon, Church of Ireland Archbishop of Dublin Dr Michael Jackson focused on the theme of incarnation.
He said big questions confronted people at a time when they were now frightened and confused by the world itself as they had made it through lifestyle choices of consumerism over community.