A community group in the Cooley Peninsula in Co Louth has made public a document given to them by Garda Tony Golden, who was shot dead earlier this month.
In the handwritten document given to the group in 2013, Garda Golden raised a number of concerns about the lack of police resources in the Dundalk district.
Secretary of the Cooley Peninsula Community Alert Group Gearoid O'Sullivan approached Garda Golden ahead of a meeting with the Minister for Justice to voice the group's concerns.
The group still has the original document Garda Golden drew up in response.
It decided to put the documents in the public domain, as they were Garda Golden's concerns for his colleagues and they are now advocating for all gardaí still living.
In it Garda Golden raised concerns about the reduction in garda manpower and an over reliance on overtime, and his and other gardai's fears that the overtime that had been made available for the murder investigation into Garda Adrian Donohoe in 2013 would not be continued into 2014.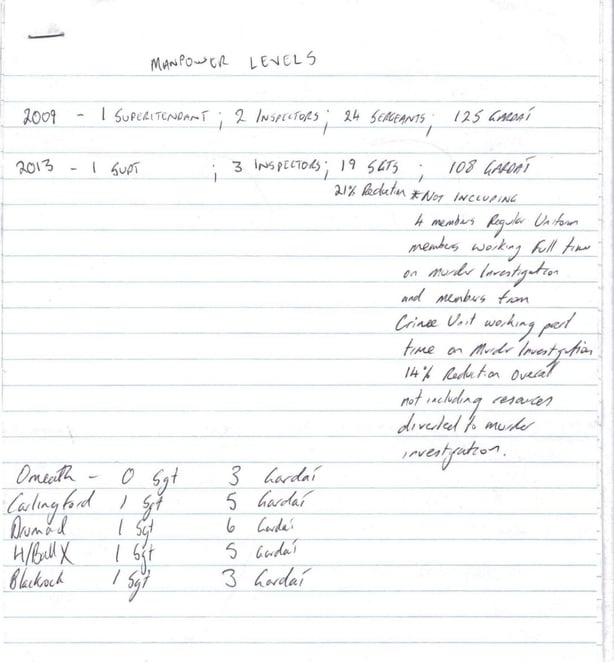 He also raised concerns about the lack of cover when local gardaí were used to supplement Garda numbers in Dundalk, the district headquarters.
The group met the then minister for justice Alan Shatter in April 2014.
Since the death of Garda Golden, two sergeants and 25 gardaí have been deployed to the Dundalk District, albeit on a temporary transfer, from stations in Cavan/Monaghan and the Dublin Metropolitan Region North.