Hundreds of Travellers from all over Ireland attended mass in Basilica of Our Lady of Divine Love this morning.
Thousands of Roma from throughout Western, Eastern & Central Europe also attended on the 50th anniversary of the visit of the first pope to visit a Roma encampment, Pomezia, on outskirts of Rome.
Some of those travelling from Ireland were related to the victims of the Carrickmines fire in which ten people lost their lives.

At that time Pope Paul VI said "Dear nomads, Here (in the Church) you are warmly welcome, here you are awaited, greeted, celebrated.....Here you are having a new experience: finding someone who loves you, esteemed you, appreciates you, supports you."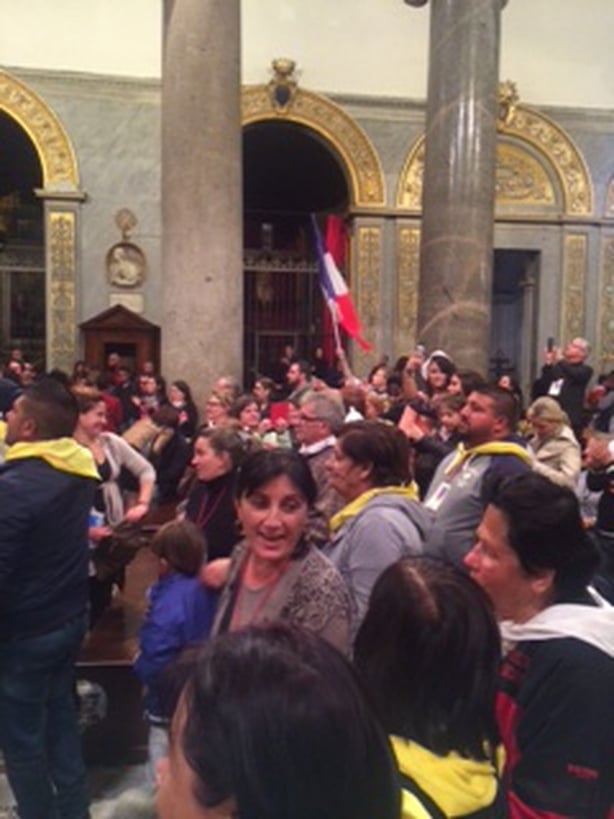 Fr Derek Farrell, Parish priest of Travellers, celebrated mass with priests from all over Europe alongside Cardinal Antonio Maria Veglio.

The Cardinal spoke if the need "..to recognise good & evil & help us to cure any form of blindness in our relationships: distrust, prejudice, reluctance, hostility or rejection."

These sentiments were particularly relevant to Travellers in the context of the recent aftermath of the fire in Carrickmines & the difficulties in identifying emergency accommodation for the Connors families.