The lawyer for former CEO of Anglo Irish Bank David Drumm has told a Boston court that she wants to examine whether his extradition request by the Government was done for a "political purpose".
The 48-year-old appeared before the Massachusetts District Court for a short ten-minute hearing this evening.
Mr Drumm's lawyer Tracey Miner told Judge Donald Cabell that she will need three to four months to prepare the case against the extradition request.
The Government is seeking his return to face 33 charges relating to his role in the Maple 10 and Irish Life and Permanent transactions.
Ms Miner told the judge that she believed this extradition was going to be a little more complicated than regular extradition matters and she wanted to examine whether it was done for a political purpose.
The court also heard there was an error in the original arrest warrant.
The Dublin District Court did not issue the 33 warrants in June 2013, but did so between July and August of 2014.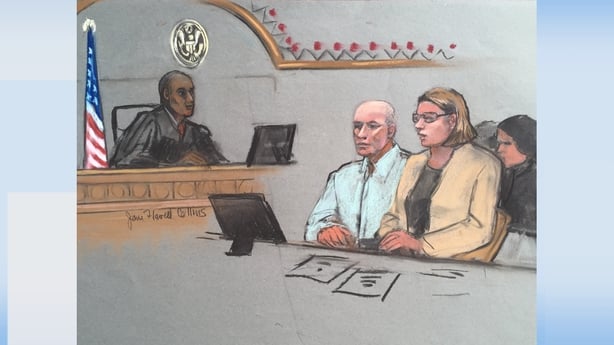 Bail hearing scheduled for Friday
Although Judge Cabell said that under US law, there was a "presumption" to keep Mr Drumm in detention pending the full hearing of the proceedings, he would schedule a bail hearing for this Friday.
Amy Harman Burkart, Assistant US Attorney, said that she would be objecting to bail, arguing that Mr Drumm was a flight risk.
Ms Miner said Mr Drumm was not a flight risk and she would present evidence to that affect on Friday.
Judge Cabell said that irrespective of whether there was a flight risk or not, there was a tendency to keep someone in this situation in custody because of the international treaty that existed.
He said it was a matter between state departments, that the United States had been asked by the Irish Government to return Mr Drumm and they needed to honour that, because if he fled, there would be a risk to that international treaty.
In addition to the bail hearing this Friday, the judge has set a further hearing for 10 November to discuss how to move forward with the extradition proceedings.
He said he hoped by that stage the US attorney would have provided Mr Drumm with the files relating to the case and that his legal team would have reviewed them.
Assistant US Attorney Ms Burkart said she had not yet provided the files to Mr Drumm because she did not have his lawyer's email address until today.
She told the court that the Consulate of Ireland in Boston had been notified of Mr Drumm's arrest on Saturday.
Dressed in a blue open-neck shirt and dark trousers, and without his trademark glasses, Mr Drumm remained silent during the hearing, except to greet the judge at the beginning of proceedings.
Speaking outside court after the hearing, Ms Milner said: "We are going to see if we can get him released. It was outrageous that he was picked up on a Saturday of a three-day weekend ... and we have defences."
---
Analysis: Washington Correspondent Caitríona Perry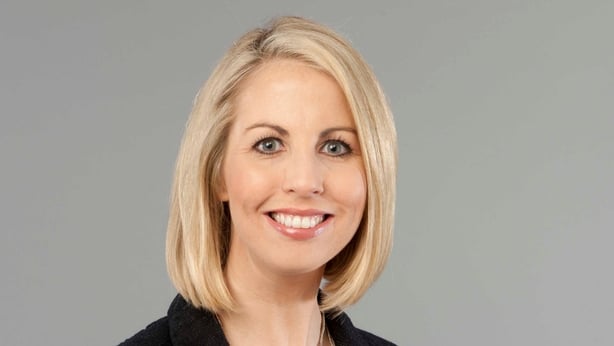 Q: Can David Drumm mount a defence to the extradition request?
It is not a regular criminal trial and does not have the same rules or evidential burden of proof. The guilt or innocence of Mr Drumm will not be judged, just whether there is "probable cause" for the charges brought against him, and whether there are corresponding charges in the US and so the claim is valid under the US-Ireland extradition treaty.
However, Mr Drumm's lawyers can make arguments as to why he should not be extradited, although in a more limited way than they might make arguments and introduce evidence in a full-scale criminal trial.
It is rare that an extradition request would be rejected if the legal paperwork is in order, but the judge can refuse to extradite Mr Drumm if they believe that he would be subjected to cruel or unusual punishment in Ireland, or that if he was returned to answer the 30 or so charges against him, that he would not be able to receive a fair hearing. 
It is believed that Mr Drumm will fight the extradition along those lines. In an interview he did with Niall O'Dowd over the summer, published on Irishcentral.com, after his arrest this weekend, Mr Drumm indicated that he blamed the political system in Ireland and the Irish media for how he has been treated, claiming he has been vilified. 
Earlier this year, Mr Drumm replaced his original bankruptcy lawyers and hired a famed Boston criminal trial lawyer Tracy Miner. Among her previous clients, Ms Miner defended the FBI agent John Connolly who was convicted of warning the infamous Boston criminal James 'Whitey' Bulger that he was about to be arrested.
Q: Any idea how long the proceedings will last?
Under US law they are supposed to be speedy as the US has stated that it views it as a bad reflection of its international relations procedures if it doesn't process extraditions as promptly as possible. However, the timing depends on a number of things, such as whether there will be a bail application, whether Mr Drumm looks for a delay to the full extradition hearing to get extra documents or to put forward a rebuttal to the arguments for his extradition, or just needs time for his legal team to process the extradition documents which he will only have recently received. 
Matters will not be concluded today, unless of course Mr Drumm agrees to surrender himself for extradition.
Q: After all the arguments, if the judge grants the extradition what will happen then?
There is no appeal process against an extradition order in the usual way that there would be against a finding of guilt in a criminal trial. But, if the extradition is granted by the judge once they are satisfied there is 'probable cause' for the charges and nothing standing in the way of the extradition, then Mr Drumm will still have an option to petition for a 'habeas corpus' writ.
If that fails and the extradition stands, then the order goes to the  Office of the Secretary of State John Kerry for a final review, the extradition order is then formally issued and the Irish authorities will be asked to come and collect Mr Drumm and escort him back to Ireland.
Q: What about the bankruptcy proceedings in the US? What happens to those now?
They are still ongoing also before the Massachusetts District Court. Mr Drumm applied for bankruptcy in the US in 2010 and after a lengthy process, including six days in court during May/June 2014 that bankruptcy was rejected, leaving Mr Drumm liable for his debts totalling over €10m. 
Judge Frank Bailey said at the time, in a 122-page detailed and damning judgment, that Mr Drumm was "not remotely credible"; that his conduct was "both knowing and fraudulent"; that his statements to the court were filled with "efforts to misdirect and outright lies", and that he had knowingly and fraudulently transferred cash and other property worth around €1m to his wife, putting it beyond the reach of his creditors.
Mr Drumm launched an appeal through the Massachusetts District Court against that finding, as was his right, claiming that the bankruptcy trustee had set out to "vilify" him. His lawyers argued on appeal, that even if the judge had found him to be "not remotely credible", that did not give the judge "carte blanche" to ignore the evidence.
Massachusetts District court Judge Leo Sorokin is still assessing his case and has yet to issue a judgement on the appeal.