New research has found that a majority of the public here believe in the power of science, technology, engineering and maths (STEM) to improve our lives, but do not feel they understand it.
The study, commissioned by Science Foundation Ireland, found just over half of people here feel they are not informed about STEM despite being interested in the topic of research and development.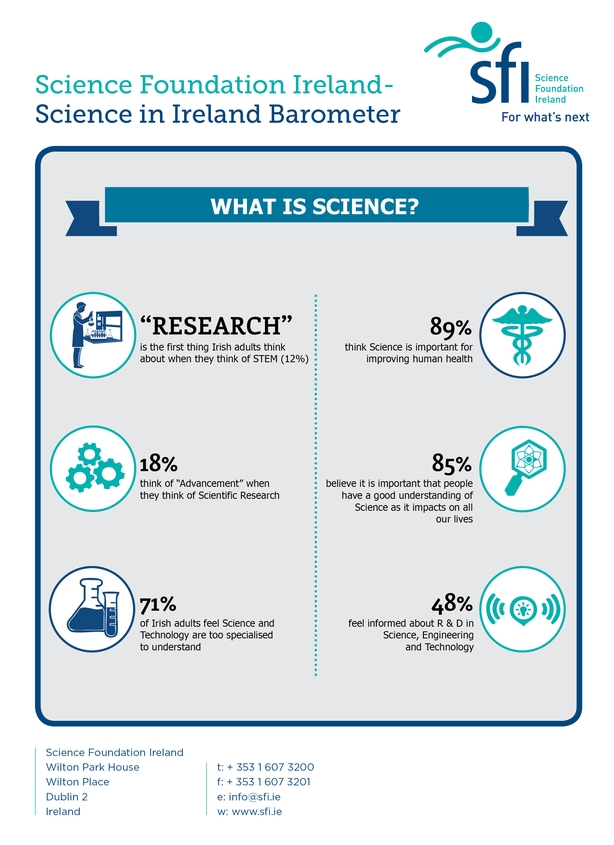 The SFI Science in Ireland Barometer, launched today by Minister of State for Skills, Research and Innovation Damien English found four-fifths of the public think investment by the Government in research is worthwhile.
Conducted by Millward Brown, it analyses the public's view of STEM research and its value to the society and economy here.
It found 41% of the public are not interested in STEM and just a fifth of those polled have a lot of trust in advice given by the scientific community.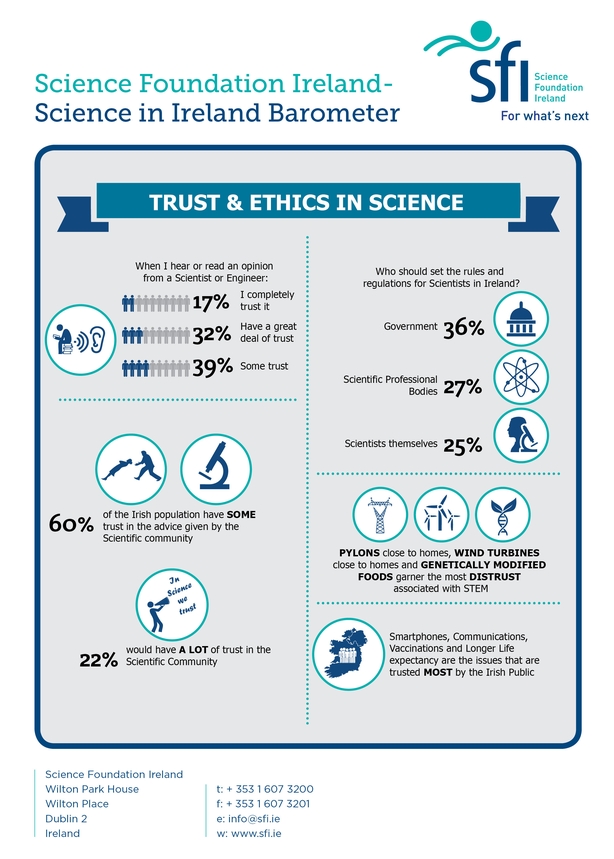 Areas where trust is lowest include topics like fracking, safety of eating GM foods, wind turbines proximity to homes and fluoridation of water.
The research involved interviews with a nationally representative sample of 1,008 adults aged over 15 years across the country in March of this year.
On the positive side if found that 80% of people surveyed agreed that over the next two decades, scientific research will help economic growth here.
While 87% of those interviewed agreed that research in STEM will lead to an improvement in the quality of life here.
But the research found people feel detached from STEM research, with 51% feeling uninformed and just one in every four trying to find information on science in the past year.
Many said they felt ill-equipped to find out more about it.
Understanding is also a real problem, with three quarters of those interviewed saying they think STEM research is too specialised for them to understand.
Interestingly, the manner in which STEM subjects are taught can play a huge role, with more than half of those polled saying they were put off science and maths because of the way it was taught in school.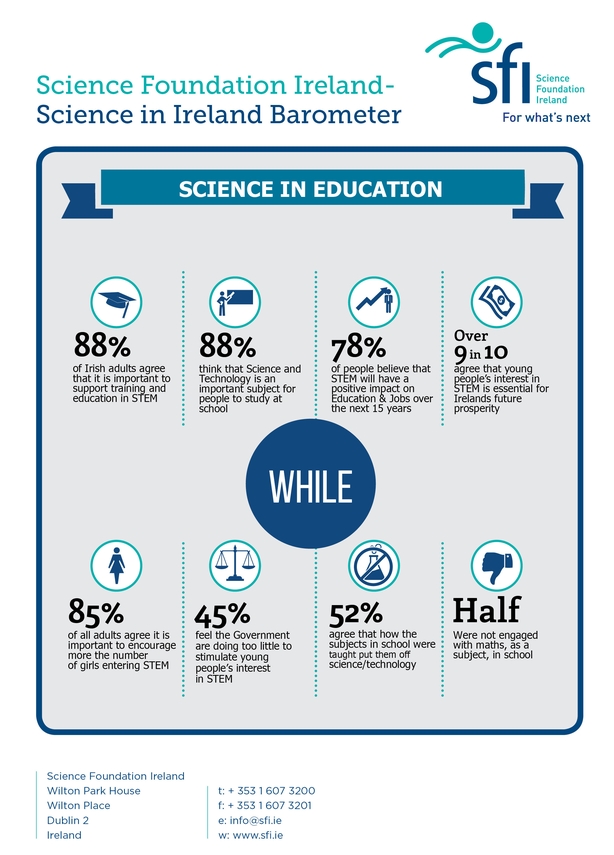 However, careers in STEM are seen as attractive and well paid by three quarters of respondents.
When it comes to international competition, just over half of people think Ireland is on a par with other countries when it comes to competing with scientific, engineering and technology research.
But there is a skeptical view of foreign direct investment based research here as being based on tax breaks, labour intensive and lacking roots in Ireland.
Groups disengaged from science tend to be lower socio-economic groups and are more likely to be female, the study also found.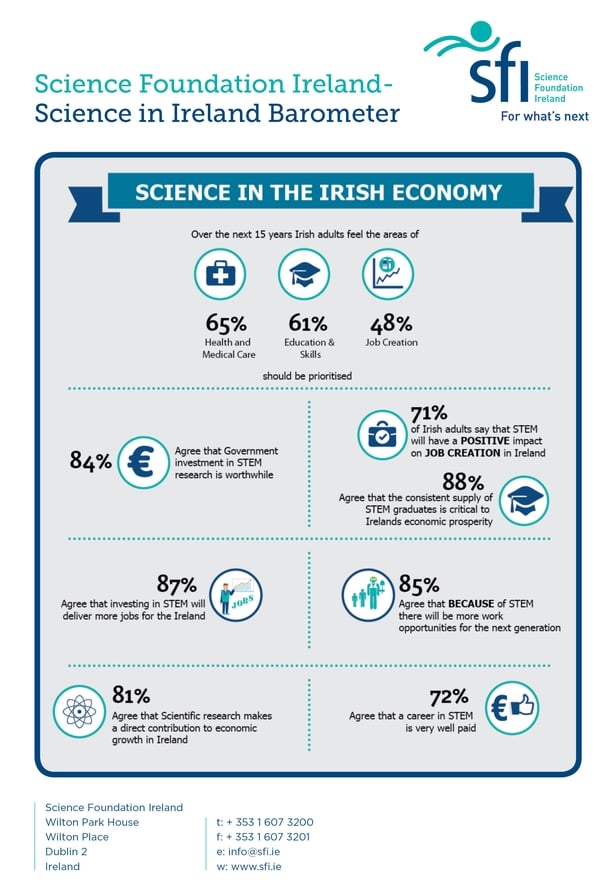 In its recommendations the research says there is considerable scope for public education and awareness campaigns around STEM research and to life people's perceptions beyond the classroom.
It also recommends targeting key demographic groups who are currently less interested in science and the promotion of balanced debates around topical issues of "bad" science like fracking or nuclear power.
The study was published to mark the launch of the 20th national Science Week, which will see 800 events involving 250,000 people take place around the country between 8-15 November under the theme 'Design Your Future'.