One million people have fled their homes and at least 11 people have died after a magnitude 8.3 earthquake shook northern and central Chile.
Residents have been sifting through rubble and saving what they could from homes destroyed by the powerful quake, which sent giant waves crashing into coastal areas.
The quake shook buildings in the capital city of Santiago, about 280km to the south of the epicentre, and flooded some coastal areas under a tsunami warning, which has since been lifted.
Aftershocks shook the South American country following yesterday's earthquake, the strongest in the world this year and the biggest to hit Chile since 2010.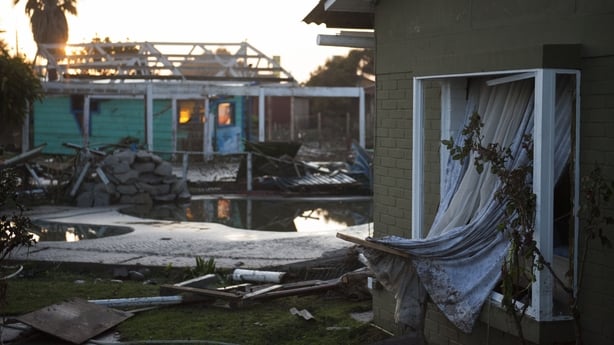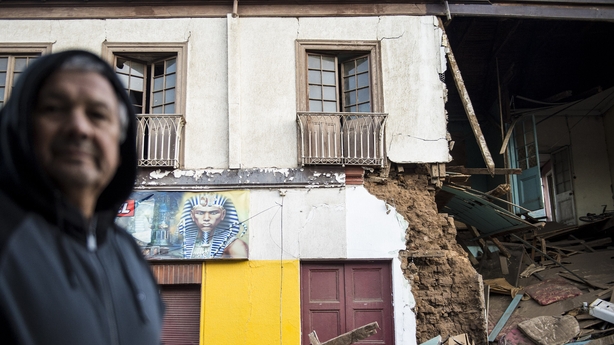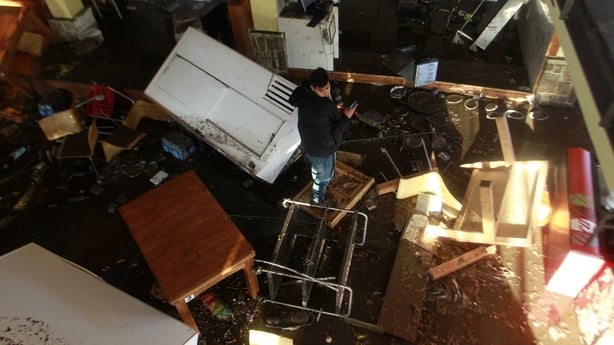 However, some residents expressed relief that the destruction had not been greater.
The northern port city of Coquimbo, where waves of up to 4.5 meters slammed into the shore, was declared an emergency area by the government.
The move gives the government a wide range of special powers and is aimed at speeding aid to the city and allowed soldiers to patrol the streets to ensure security and prevent looting.
Large fishing boats had washed up onto the streets Coquimbo.
Others vessels splintered, littering the bay with debris.
Aerial footage of destruction caused by an earthquake in Chile. Read more: http://t.co/5dCZluDV9a https://t.co/mpjQ3ZmigU

— RTÉ News (@rtenews) September 17, 2015
The government had ordered evacuations from coastal areas after the earthquake hit.
It sought to avoid a repeat of a quake disaster in 2010 when authorities were slow to warn of a tsunami and hundreds were killed.
"We want to thank people for their cooperation, which allowed for a death toll that while unfortunate was not very high considering the strength of the earthquake," President Michelle Bachelet said.
The latest quake also knocked out power in the worst hit areas of central Chile, although most buildings, roads and ports held up well.
The quake was felt as far away as Buenos Aires in Argentina.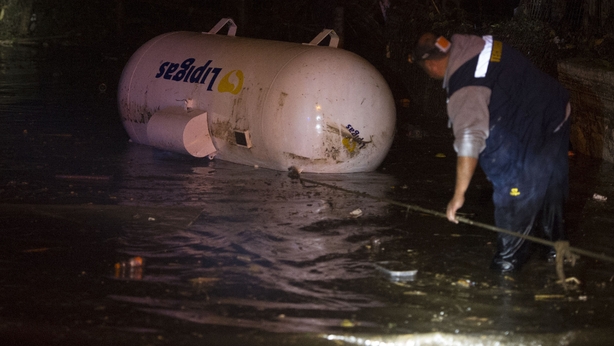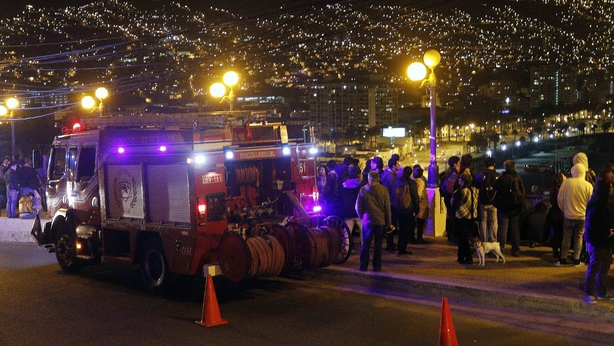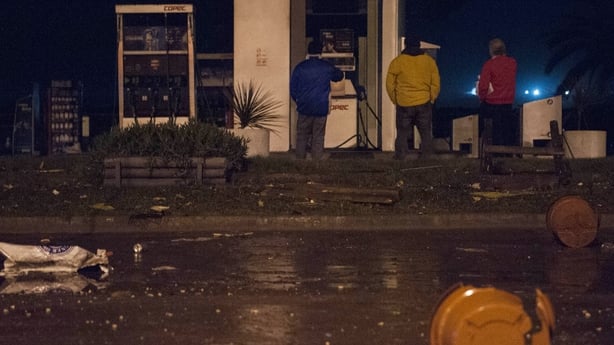 Ms Bachelet, who said her government "learned a series of lessons" from previous disasters, began a tour of damaged areas in the town of La Serena, near Coquimbo.
Tsunami alerts were issued after the quake across the Pacific, from parts of California to Japan and French Polynesia, although waves were generally expected to be small.
In Chile, the tsunami warning was lifted this morning.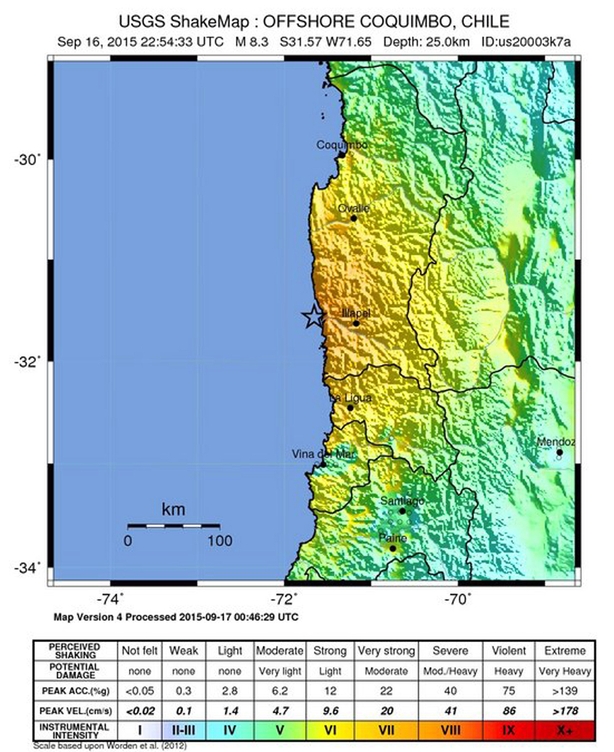 Quake-prone Chile has strict building regulations so newer buildings are able to withstand even strong quakes.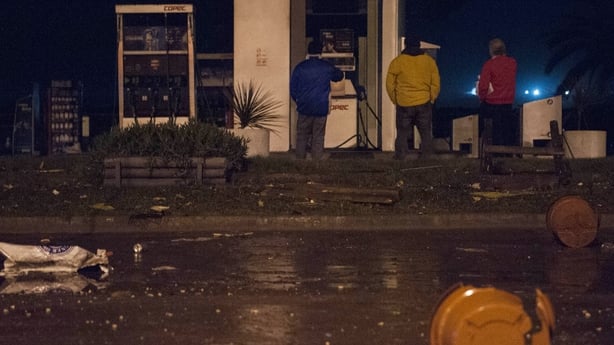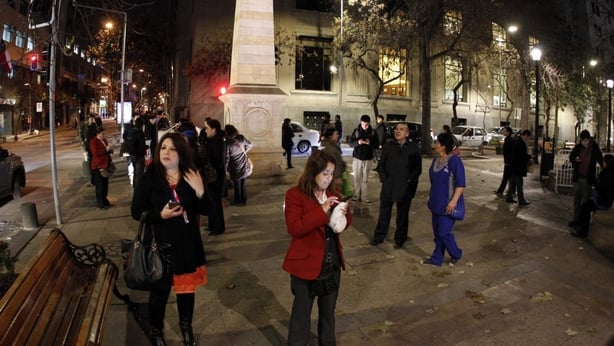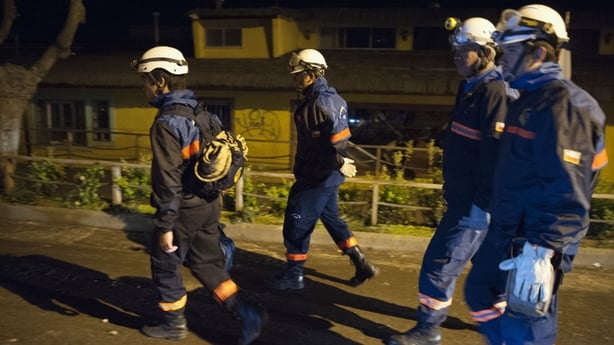 Many homes in Illapel and surrounding areas are simple houses and are more prone to damage.
Chile runs along a highly seismic and volcanic zone where tectonic plates meet and often experiences earthquakes.
In 2014, an 8.2-magnitude quake struck near the northern city of Iquique.
In 2010, an 8.8-magnitude earthquake in central-southern Chile triggered a massive tsunami, and more than 500 people were killed.
In the hours after that quake, President Bachelet and her government misjudged the extent of damage and declined offers of international aid, delaying the flow of assistance to disaster areas.
Ms Bachelet's government was also slow to prevent looting after the quake.
Its failings hit her high approval ratings at the end of her presidential term, although she remained popular and was elected again in 2013.