Proposals to dramatically change the traffic plans in Dublin city were discussed at Dublin City Council's transport committee this morning.
A range of proposals are on the table including closing some streets to cars, making some streets public transport only, and removing cross city traffic entirely.
Cars would also be removed from parts of the Quays.
The new cross city Luas, which is currently under construction, is promoting the biggest re-organisation of traffic in decades.
The centre piece of the plan is College Green where a new civic place would be created in front of the old parliament building, and traffic would be restricted to buses and Luas. Cars and taxis would not have access.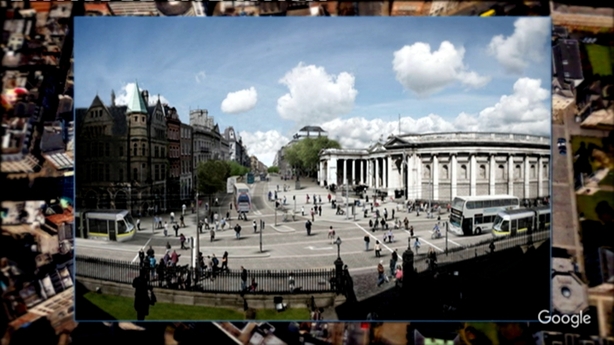 Another proposal is to pedestrianise Suffolk Street while both Westmoreland Street and D'olier Street would be closed to traffic except for buses and Luas.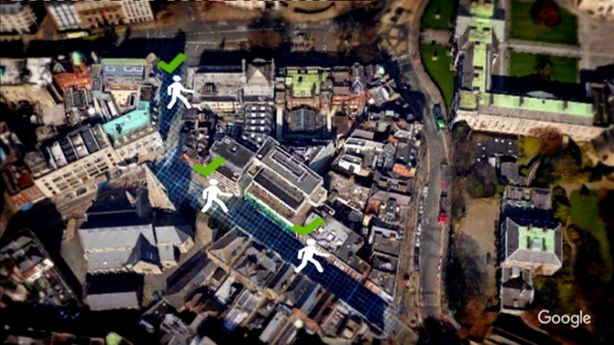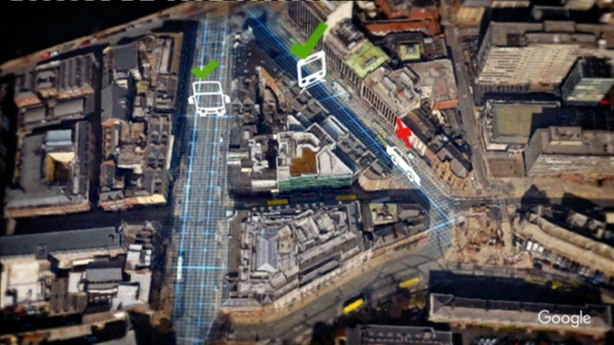 Across the Liffey, Bachelors Walk would also be closed to cars and open to buses, pedestrians and cyclists.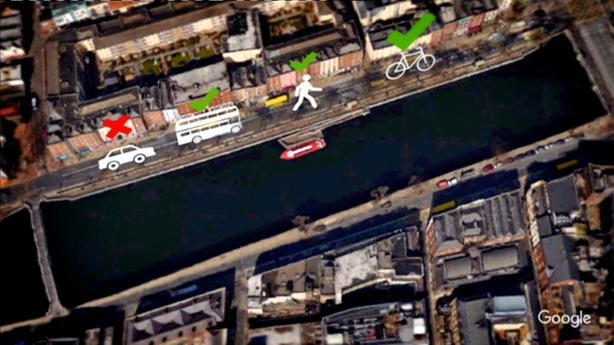 A similar location for what is called a Bus Gate on the South Quays is still being studied.
CEO of Dublin Town Business Group and member of the committee Richard Guiney said some aspects of the plan are positive but greater clarity is needed.
Speaking on RTÉ's Morning Ireland, he said his main concerns are maintaining access to car parks and hotels in the city and also looking at how deliveries will be made to businesses.
Mr Guiney also said elements of the plan would be beneficial to the city and would enhance the environment and make it a better place.
He said there are 10,000 parking spaces in Dublin city centre and 31% of total spend comes from people who travel into the city by car.
"We do want to have north/south access because what we do know is that 30% of people who shop on the north side come from the south side and vice versa, it doesn't necessarily have to come through College Green but we do need access to those car parks."
Mr Guiney also said he would have concerns about removing cars from the Quays, adding that is one of the areas of the plan where they would like to see some modifications.
Committee Chair and Green Party Councillor Ciaran Cuffe said the Luas Cross City project was happening, and a lot of works had to be carried out to ensure Luas trams could be on the streets by the end of 2017, and some of these were already under way.
He said the view from committee members at this morning's meeting on the study was overwhelmingly positive.
Cllr Cuffe said some of the elements of the study would be coming back to the committee for formal approval.
However, he said the railway order was the main document giving the greenlight for the Luas project, and once the Luas project was happening those other elements had to fall into place.
It is understood that if the plan for the College Green area was to be adopted, it would be subject to a planning process, which include a public consultation and formal approval by city councillors.
However it is thought other elements of the plan could be adopted through an executive decision by the local authority management.
It is expected there will be a further update on the plan at the next transport committee meeting later this year.
The committee also heard an update on a proposal for a new cycling route along the Liffey at Wolfe Tone Quay.
Four options were put out for a non-statutory public consultation.
Cllr Cuffe said there had been concerns from residents who did not want buses on their doorsteps, and concern from cyclists who said they did not want to be squeezed between buses and trucks.
He said council officials were now going "back to the drawing board" to try and find the best combination of the four routes, and that would come forward in a full statutory consultation in the coming months.