UN Secretary-General Ban Ki-moon has strongly criticised Hungary's treatment of migrants as unacceptable after police fired tear gas and water cannon at asylum-seekers at its border with Serbia.
"I was shocked to see how these refugees and migrants were treated. It's not acceptable," Mr Ban told a news conference in response to a question about the border clashes.
The UN chief stressed that "these were people fleeing war and persecution" and that the response must be one of "compassionate leadership".
"We must show them caring hands," he said. "They must be treated with human dignity."
Hungarian police clashed for hours with hundreds of migrants after the government sealed its southern border with Serbia, one of the biggest entry points into the European Union.
Police fired at least 20 tear gas grenades as the crowd chanted slogans in Arabic with their fists in the air.
Children were crying from the effects of the tear gas and several ambulances were dispatched to the border crossing, according to AFP reporters at the scene.
"It's not a crime to cross a border," the head of the UN refugee agency Antonio Guterres said in a statement, which warned that some refugee deterrence measures being implemented by Hungary violated international law.
Mr Guterres demanded that Hungarian authorities "ensure unimpeded access for people in need of protection in line with its legal and moral obligations".
The United Nations has made repeated appeals to European leaders to uphold human rights as the continent grapples with its worst migration crisis since World War II.
Europe's migration crisis is expected to loom large over this year's gathering of world leaders at the United Nations, which kicks off on 25 September with an address by Pope Francis.
Mr Ban has called a meeting on 30 September on the sidelines of the UN General Assembly to ramp up the international response that the UN chief said should be "humane, effective and rights-based."
The secretary-general praised Lebanon, Jordan and Turkey for taking in millions of refugees from the war in Syria, which is now in its fifth year.
He cited Germany, Sweden and Austria "for opening up doors and showing solidarity" and applauded Britain and Kuwait for providing financial aid to address the refugee crisis.
But he made clear that other European countries were lacking in their response.
"I ask those standing in the way of the rights of refugees to stand in their shoes," he said.
"People facing barrel bombs and brutality in their country will continue to seek life in another. People with few prospects at home will continue to seek opportunity elsewhere.
"This is natural. It is what any of us would do for ourselves and for our children."
Refugees break through border fence in Hungary
Dozens of refugees and migrants managed to briefly break through Hungarian police lines on the Serbian border and force their way into Hungary at the flashpoint Roszke crossing.
The crowds managed to pull down the wire meshing across two access routes to Hungarian territory, with riot police moving back slightly then firing tear gas at them.
Serbia said it would send additional police to its border with Hungary and try to distance people from the fence after today's clashes.
Interior Minister Nebojsa Stefanovic said: "The aim is to prevent further attacks on the Hungarian police from our territory and in a humane and respectful way distance the migrants from the fence and the Hungarian police."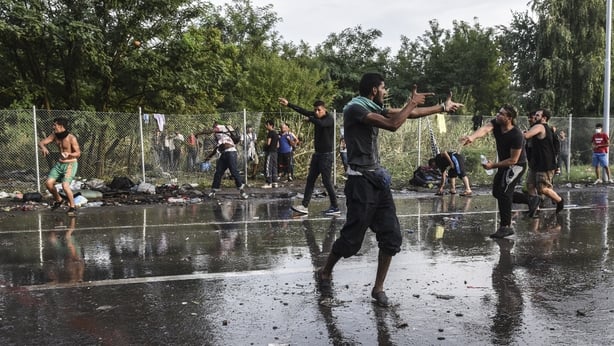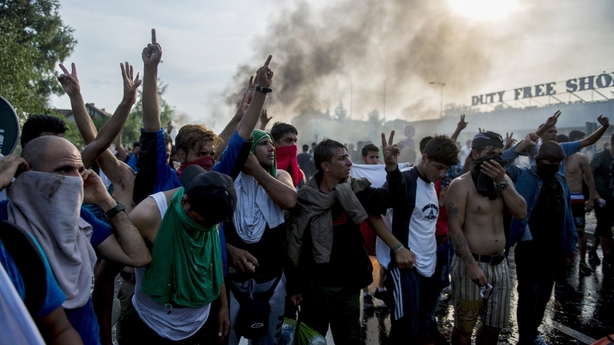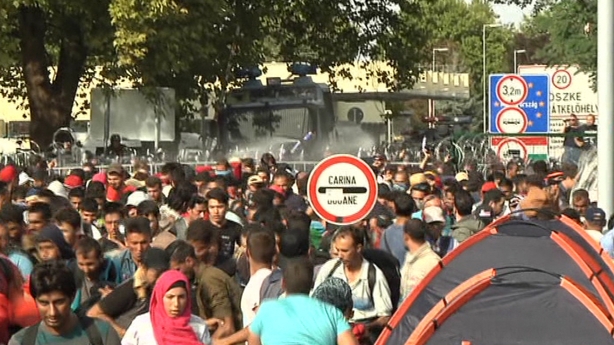 Hungarian police called in reinforcements to handle the "aggressive" crowd and the barrier was "replaced by several ranks of police," a police statement said.
Children were crying from the effects of the tear gas, which causes respiratory problems as well as eye irritation.
Meanwhile, hundreds of people are reported to have crossed Serbia's border into Croatia, following reports that at least ten buses carrying migrants and refugees had been rerouted to avoid Hungary.
Croatian Interior Minister Ranko Ostojic said that 277 people had entered Croatia today from Serbia after changing their route following Hungary's closure of its border.
"The number is rising. At the moment, 277 people have entered Croatia from Serbia," he told the national parliament.
Prime Minister Zoran Milanovic told the parliament he planned to meet Austria's Chancellor Werner Faymann, probably tomorrow, to discuss the issue of refugees.
"It is clear that those people don't want to stay in Croatia," he said.
"They will be able to cross Croatia and we have been working intensively on that. We are ready to accept and direct those people - their religion and skin colour is completely irrelevant - to where they apparently wish to go."
Serbian media said the buses, which picked up migrants crossing from Macedonia into southern Serbia and would normally take them north to the Hungarian border, had been redirected.
Their destination was the town of Sid on Serbia's border with European Union member Croatia after Hungary effectively sealed its own border with Serbia to migrants and asylum seekers, Serbian media added.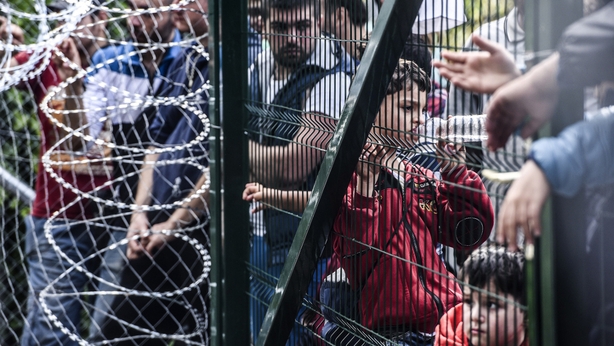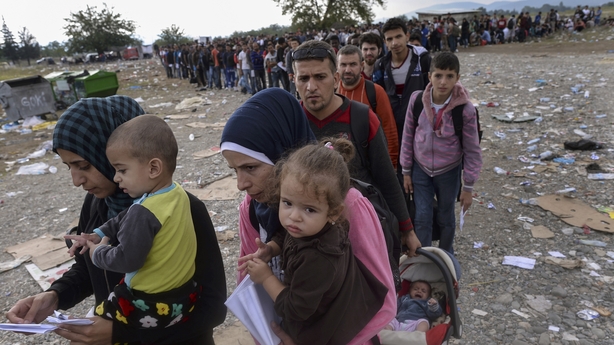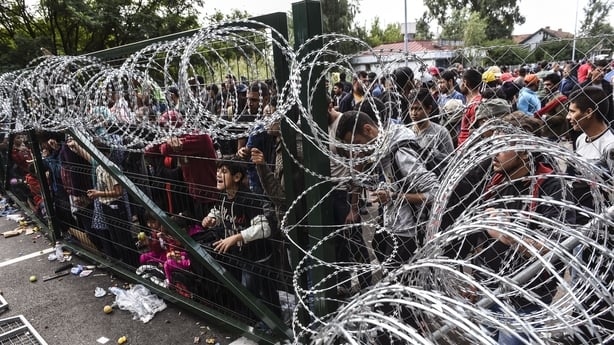 A Reuters cameraman saw one bus arrive and at least 50 people walk through fields in the direction of Croatia.
#Croatia +: Police captures #refugees crossing the border through cornfields and take them to #Tovarnik " @VKranic pic.twitter.com/ZR51ZDvYN4

— José Miguel Sardo (@jmsardo) September 16, 2015
Croatian police have said they are registering an unspecified number of people entering from Serbia, who will be taken to reception centres near the capital Zagreb.
Hungarian police said that the number of migrants and refugees rounded up there dropped to 366 yesterday from a record 9,380 on Monday after Hungary shut its border with Serbia.
Authorities have launched criminal proceedings against 35 people for illegally crossing the country's southern border with Serbia, state news agency MTI reported.
Main migrant routes into Europe, new border controls and border fences pic.twitter.com/WATUr3K0ir

— Agence France-Presse (@AFP) September 16, 2015
MTI said Hungarian authorities received 94 asylum claims in two special transit zones yesterday, of which 19 were rejected and seven appealed.
It said 74 people, 13 families and two seniors, have applied for special treatment.