Britain will take "thousands more" refugees from camps on the borders of war-torn Syria, Prime Minister David Cameron has announced.
Speaking during a visit to Portugal, Mr Cameron said he would set out details of the plans next week.
He said Britain was already "providing sanctuary" to around 5,000 refugees from the camps, and had provided around £900 million in aid.
An additional 216 Syrians were brought to Britain under a UN-backed relocation scheme.
Mr Cameron said Britain will spend a further £100 million on humanitarian aid to help address the Syrian refugee crisis.
He said £60m will go to help Syrians still in Syria with the rest going to Turkey, Jordan and Lebanon where he said Syrian refugees account for one quarter of the population.
Mr Cameron said Britain had a "moral responsibility" to help refugees.
"We will accept thousands more under these existing schemes and we keep them under review," he added.
"We will continue with our approach of taking them directly from refugee camps. This provides them with a more direct and safe route to the United Kingdom rather than risking the hazardous journey which has tragically cost so many of their lives," he said.
But he gave no indication that the UK would be willing to resettle any of the hundreds of thousands of desperate people who have made perilous Mediterranean crossings by boat to reach Europe over the past few months.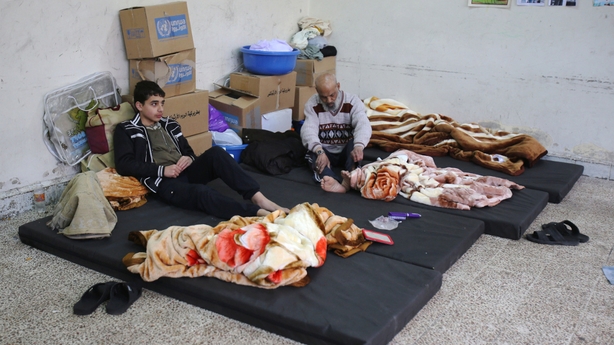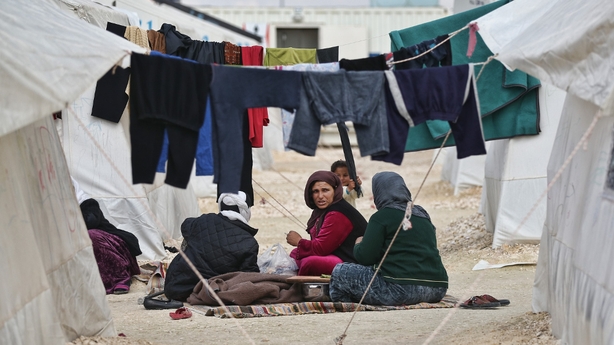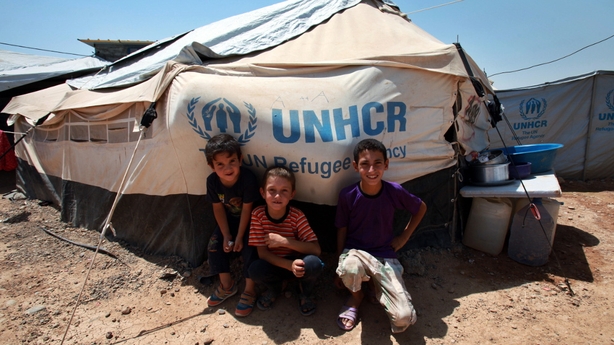 Mr Cameron had previously insisted that Britain was already doing a lot, including by sending aid to Syrian refugee camps in the Middle East and dispatching the Royal Navy to the Mediterranean to help rescue migrants from dangerous boats.
But a growing number of critics, including several MPs from his own Conservative Party and the human rights chief of the Council of Europe, were calling for Britain to take in more refugees.
A spokeswoman for the UN refugee agency said Britain is offering 4,000 spaces for Syrian refugees.
              
"We welcome very much the move to increase resettlement spaces for Syrians in the UK. Those spaces are going to be critical to the lives and future of 4,000 people," Melissa Fleming said.
The UK will provide resettlement for more Syrian refugees, taking them from camps. This is on top of our existing £900m programme (1/2).

— David Cameron (@David_Cameron) September 4, 2015
Taking refugees direct from camps allows a safe route to the UK, rather than the hazardous journey that's cost so many lives (2/2).

— David Cameron (@David_Cameron) September 4, 2015
Asylum rules must be rewritten - Italy
Italy's foreign minister has said Europe has to rewrite its asylum rules if it is to preserve freedom of movement as the continent struggles to handle hundreds of thousands of migrant arrivals.
The Dublin Regulation on asylum requires people seeking refuge in Europe to do so in the first country where they set foot, putting pressure on countries such as Italy, where many arrive by sea, and Hungary, which is on a common land route.
Speaking at a business conference in Cernobbio, northern Italy, Foreign Minister Paolo Gentiloni said the asylum rules should change to preserve Europe's passport-free Schengen zone.
"If we don't renegotiate the Dublin rules, first of all the fact that one enters Europe and not a specific country, we'll end up having to renegotiate Schengen and free movement rules, which would be a defeat for Europe's politicians."
More than 300,000 people have arrived on the shores of Greece and Italy so far this year and more than 140,000 have been registered entering Hungary.
European officials are now pushing to relocate many of them.
Germany is calling on the European Union to tighten asylum rules for western Balkans nationals by designating the states of the region "safe countries of origin", a government spokesman said Friday.
"The states of the western Balkans are making their way toward Europe, some of them have ambitions of applying for membership (of the European Union)," spokesman Steffen Seibert told reporters.
"They are actually by definition states in which there can be no political oppression or civil war -- that is, situations that would give grounds for protection."
How the bloc deals with the crisis will be a "defining moment" in its history, UN refugee agency chief Antonio Guterres said.
Mr Guterres, who will step down as head of the UNHCR at the end of this year and not seek a renewal of his mandate, called on the European Union to admit up to 200,000 refugees as part of a "mass relocation programme" that would be binding on EU states.
"People who are found to have a valid protection claim ... must then benefit from a mass relocation programme, with the mandatory participation of all EU member states," Mr Guterres said in a statement.
"A very preliminary estimate would indicate a potential need to increase relocation opportunities to as many as 200,000 places," he added.
His call came ahead of a meeting later today of EU foreign ministers to discuss the continent's refugee crisis, of which Syrian toddler Aylan Kurdi, whose lifeless body was found face down in the surf on a Turkish beach on Wednesday, has become a searing symbol.
Referring to the pictures of the dead child, which "had stirred the hearts of the world public", Mr Guterres said: "Europe cannot go on responding to this crisis with a piecemeal or incremental approach."
"No country can do it alone, and no country can refuse to do its part," he declared.
His appeal tallied with a call by France and Germany for binding EU quotas to share the burden of the influx of migrants and refugees, which has hit Greece, Italy and transit countries in southeastern and central Europe the hardest.
A European source told AFP that European Commission President Jean-Claude Juncker would next week unveil a plan for the relocation of at least 120,000 more refugees.