Sinn Féin's Gerry Kelly has accused Northern Ireland's unionist parties of engaging in a "sham fight" after a leading member of the DUP has said that the party will move to exclude Sinn Féin from the Northern Ireland executive.
Jeffrey Donaldson said his party would not hesitate to act unilaterally if others did not support any future move to exclude Sinn Féin from the coalition administration.
A DUP delegation were to meet Northern Ireland Secretary Theresa Villiers in Belfast to discuss the furore sparked by the recent murder of IRA man Kevin McGuigan in the city and a police assessment that Provisional IRA members were involved.
The DUP's main electoral rivals, the Ulster Unionists, are set to resign from the Stormont Executive next week over the revelations.
Mr Kelly said "the unionist parties are engaged in a sham fight which is all about the electoral rivalry between the two parties."
"This is an attempt to punish a section of a community for the actions of a few criminals. Let me be clear the days of exclusion and discrimination are over and they aren't coming back.
"Sinn Féin will robustly defend our electoral mandate and we won't allow a electoral contest within unionism to deflect us from representing the people from all over this island who elect us.
"The emerging political crisis is a distraction from the real work which needs to be done in facing up to the Tory cuts which are damaging our frontline public services."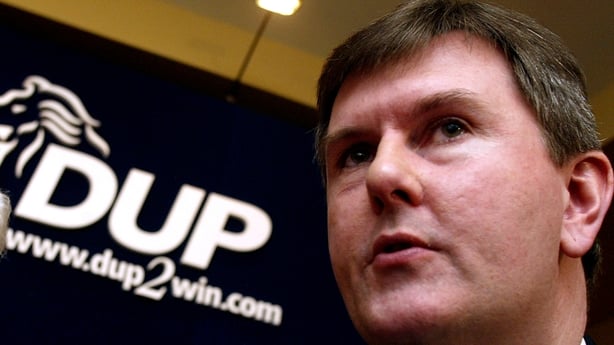 Speaking earlier on RTÉ's Morning Ireland, Mr Donaldson, a Westminster MP and not an Assembly member, indicated he believed a way could be found out of the growing political crisis.
However, he later gave an interview to BBC Radio 4 in which he said "we are going to move to exclude Sinn Féin from the government".
He also said if the other parties were not prepared to support the move, then the DUP "will act unilaterally and if that means we have a period when we don't have a government until we resolve and sort out these issues, then so be it".
While the dramatic walkout by the UUP, one of the three minor coalition partners, will not automatically trigger the collapse of the administration, it does throw its future into serious doubt, as it mounts pressure on the DUP to follow suit.
If the DUP - Northern Ireland's largest party - left the Executive, it would fold immediately.
A bid by the DUP to exclude Sinn Féin from the administration would need the support of Ms Villiers and other Executive parties.
But in the absence of obtaining that backing, the DUP could bring down the institutions by resigning its First Minister post, held by Peter Robinson.
DUP MLA and MP Gregory Campbell said he expects Ms Villiers to exercise her powers in relation to the Assembly and exclude Sinn Féin.
Speaking to RTÉ's Today with Keelin Shanley, Mr Campbell said it is not tenable to have a party in power with paramilitary links.
He said that if Ms Villiers does not plan to take action, then that can be done by the Assembly.
Sinn Féin TD Pearse Doherty, speaking on Morning Ireland, said the decision of the UUP to recommend pulling out of the Assembly was political opportunism.
He said the focus should be on the police investigation into this murder and others.
"Sinn Féin will continue as it has always done to assist the PSNI in relation to their investigation and to make sure that whoever carried out this killing and other killings in the north are brought to justice," he said.
"And I think the PSNI verifies the fact that Sinn Féin are fully committed to assisting them in their on-going efforts."
Mr Doherty reiterated party leader Gerry Adams recent comments that the IRA no longer exists.
Timeline: Northern Ireland powersharing in doubt
At the weekend, PSNI Chief Constable George Hamilton said that the IRA still exists, but is not engaged in terrorism - instead pursuing peaceful, political republicanism.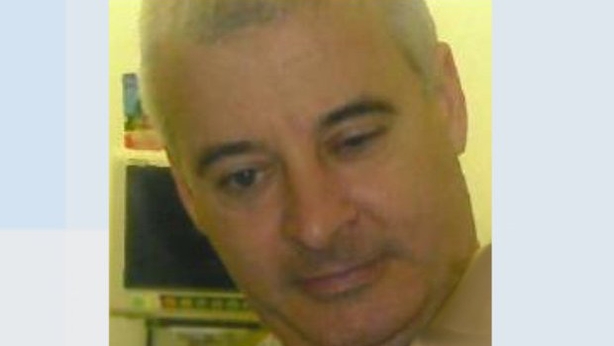 However, the PSNI also said some PIRA members were involved in the murder earlier this month of former IRA man Kevin McGuigan, 53, in co-operation with a group styling itself Action Against Drugs.
Detectives said there is no evidence the killing was sanctioned by the IRA leadership.
Mr McGuigan was suspected by some in the republican movement of involvement in the murder of former IRA leader Gerard "Jock" Davison in the nearby Markets area of Belfast three months ago.
Police believe his killing was a revenge attack by Mr Davison's republican associates.
Mr Dodds added: "The DUP will not turn a blind eye to the implications of the chief constable's statement.
"If others do not act with us to punish the wrongdoers, then make no mistake we will do what is right for unionism and for Northern Ireland."
Mr Hamilton shared a platform with Sinn Féin at a cross-community event in Derry last night, and said he does not doubt the party's commitment to the peace process.
It was the first time he had publicly met with Sinn Féin since the police service said members of the Provisional IRA were involved in the murder of Mr McGuigan.
Mr Hamilton said that, while he believed the IRA still exists, he did not believe it was involved in paramilitary activity.
It is almost 20 years since the Provisional IRA's last ceasefire and a decade on from the supposed decommissioning of its weapons.
The UUP's one minister in an administration made up of 13 ministers and two junior ministers will resign next week if Mr Nesbitt's recommendation is supported by the party's ruling executive on Saturday - an endorsement that is widely expected.
Creighton calls for Adams to step down
Renua Ireland leader Lucinda Creighton has called for Mr Adams to step down unless he can provide definitive evidence that "Sinn Féin or its Provisional wing" are not involved in crime.
In a statement, Ms Creighton said "In a functioning democracy there can be no association between political parties and organized crime. If politics is not to fall into disrepute there must not even be the hint of such a link."
The statement added that Sinn Féin have not managed to break the perceived link between the party and its former paramilitary wing.
---
Analysis: Northern Editor Tommie Gorman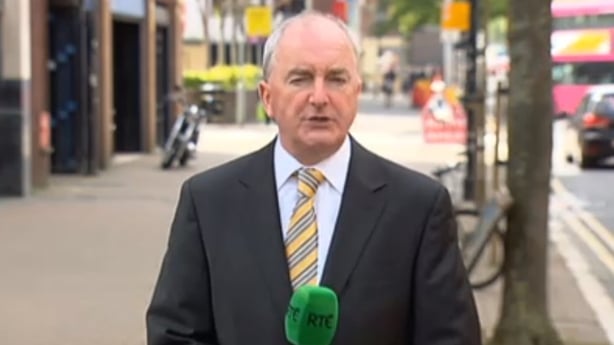 If the DUP brings up a motion in the Stormont Assembly to exclude Sinn Féin it would need cross-community support to do so, which means Sinn Féin would need to vote to exclude itself – I can't see that happening.
The DUP could see if the British government would intervene – but I don't think that will happen.
In those circumstances Jeffrey Donaldson is signalling that the DUP is prepared to walk away from the executive. He said if the place had to be closed down for a while to sort matters out then so be it.
For me, this marks an escalation of this growing political crisis.
It should be said, DUP leader Peter Robinson is still on holidays so no big decisions will made without his involvement and leadership.
But Donaldson's comments this morning certainly mark a ramping up of this pressure in this situation.