Aircraft seat cushions and window panes have been found on an Indian Ocean island where wreckage from MH370 was recovered, Malaysia's transport minister said.
"We have also found debris like window panes, aluminium foil and seat cushions," Liow Tiong Lai said.
Mr Liow, who later specified he was referring to aircraft seats and windows, said it remained to be seen whether the items found on Reunion Island were debris from the missing Malaysian Airlines flight.
"They are little parts, but the debris cannot be verified if it belongs to MH370. It has to be verified by the French authorities," he said.
Malaysia's Prime Minister Najib Razak earlier announced that a team of international experts had confirmed that a wing component found on Reunion last week was from MH370.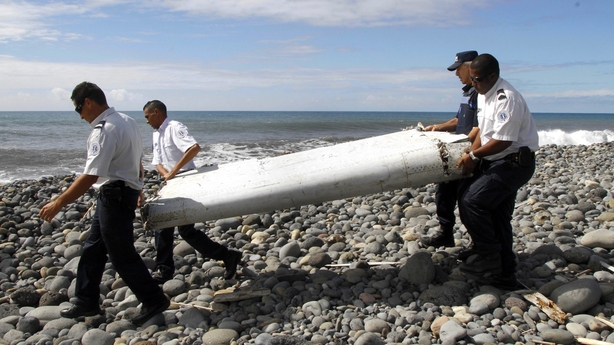 The jet disappeared on 8 March last year, inexplicably veering off course en route from Kuala Lumpur to Beijing with 239 people on board.
The disappearance created one of the biggest mysteries in the history of aviation, sparking a major search in the Indian Ocean based on satellite data that hinted at MH370's possible path.
Chinese relatives of the passengers on board MH370 said they had "serious doubts" over the announcement that the wing part was from the aircraft.
In a handwritten statement posted on Chinese social media and signed "All MH370 passengers' relatives", they demanded a high-level Malaysian government representative meet them and "provide explanations".