British Prime Minister David Cameron has said extra sniffer dogs and fencing will be sent to France and Ministry of Defence land will be used to ease congestion to try to help deal with the Calais migrant crisis.
Speaking in Downing Street after chairing a meeting of the Cobra emergency committee, Mr Cameron said the situation was "unacceptable".
Mr Cameron said: "This is going to be a difficult issue right across the summer.
"I will have a team of senior ministers who will be working to deal with it, and we rule nothing out in taking action to deal with this very serious problem.We are absolutely on it. We know it needs more work."
Mr Cameron said Britain would work "hand in glove" with the French to tackle the problem.
"The situation is not acceptable and it is absolutely this government's priority to deal with it in every way we can," he said.
Calais 'calm' after overnight bids by migrants
Meanwhile, French authorities faced more than 1,000 attempts by migrants camped out in the port of Calais to reach the Channel Tunnel overnight, police sources said.
There were no reports of migrants injured in their bid to enter the undersea tunnel linking France and Britain.
A source said that about 30 arrests were made.
Another police source spoke of "1,400 incursions" over the course of nine hours overnight.
A Eurotunnel spokesman said there had been "much less disruption" since an extra 120 riot police were sent to Calais this week to bolster the 300-strong police contingent already stationed there.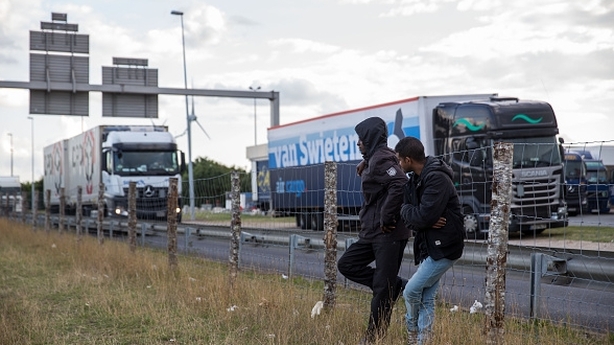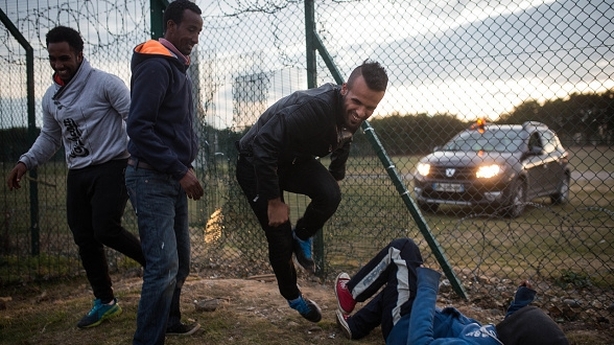 A police source said that, while the reinforcements had helped, "the pressure of the migrants is still there" and the "situation remains difficult to deal with".
However, the source said there had been far fewer migrants managing to get onto the Eurotunnel platforms and clamber on the train shuttles going to England.
The situation appears to have calmed in the past two days, after migrants made more than 2,000 daily attempts to breach the defences earlier in the week.
One man died in the early hours of Wednesday, apparently crushed by a lorry as he tried to make it into the tunnel.