An eight-year-old US boy has become the world's youngest recipient of a transplant of both hands.
Surgeons at the Children's Hospital of Philadelphia operated for ten hours to carry out the incredibly complicated surgery on Zion Harvey from Baltimore.
He previously had both his hands and feet amputated and had a kidney transplant following a major infection when he was two years old.
He had learned to eat, write and even play video games without hands.
Now he says he is looking forward to being able to throw a football with his own hands.
It took a team of 40 doctors, nurses and other staff from plastic and reconstructive surgery, orthopaedic surgery, anaesthesiology and radiology, to pull off the pioneering surgery.
Surgeons first painstakingly attached bone, then veins. Once the blood was circulating, surgeons connected tendons, muscles and nerves.

"Zion's kidney transplant following his infection made him a candidate for transplant because he was already taking anti-rejection medication," said Benjamin Chang, co-director of the hospital's Hand Transplantation Programme.
Zion is receiving daily anti-rejection medications. Doctors said he should be able to return home to Baltimore in a few weeks.
"This surgery was the result of years of training, followed by months of planning and preparation by a remarkable team," said the chairman of Penn Medicine's Department of Orthopaedic Surgery, L Scott Levin.
"The success of Penn's first bilateral hand transplant on an adult, performed in 2011, gave us a foundation to adapt the intricate techniques and coordinated plans required to perform this type of complex procedure on a child."
The first bilateral hand and forearm transplant surgery was done in January 2000 in Lyon, France.
At a press conference, Zion said he would not have been upset if the surgery had not been successful.
"It wouldn't matter to me because I have supporting family, supporting cousins, supporting grandparents. So if it didn't go well I would have my family to go back on".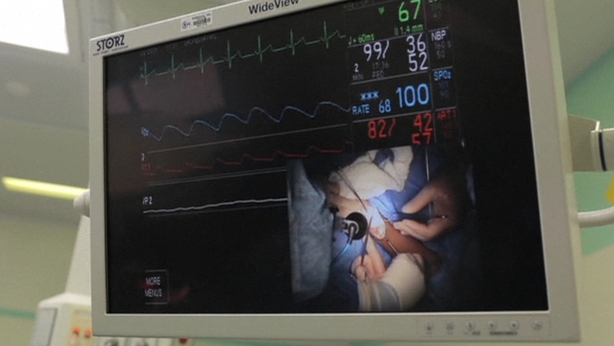 Zion's mother said that she felt the surgery was an acceptable risk.
"It was ultimately his decision. I was the mother and I had the role of meeting with these guys and going over all of the risk and all of the possibilities. And after checking it it was no more of a risk than a kidney transplant ... I felt like I was willing to take that risk for him if he wanted it", she said.
Only a dozen of potential donors become available every year and Zion's doctors say he was fortunate to find a suitable donor almost immediately.
While the surgery has been called a success so far, they caution that he is only at the beginning of his journey.
He currently has physical therapy several times a day, and he will have to take immuno-suppressant medication for life to stop his body from rejecting his new hands.
Zion does not yet have use of his hands because it will take up to eight months for the nerves in his fingers to regenerate.