An Egyptian man is in a critical condition after sustaining an electric shock at a Paris station while trying to leap onto the Eurostar train to London, said a source close to the case.
The man sustained the shock at the Gare du Nord station from an overhead power line while trying to jump from the roof of one train to another.
He was reportedly taken to hospital in a critical condition.
Eurostar said only that traffic had been interrupted in the afternoon after an accident led to a power cut.
The incident came after a Sudanese man was killed in the northern town of Calais trying to sneak into the undersea Channel Tunnel in a bid to get to Britain.
It comes as French Interior Minister Bernard Cazeneuve said that 120 additional police officers would be sent to Calais to secure the Eurotunnel site, after attempts by migrants to storm the area.
Mr Cazeneuve said that Eurotunnel "must also take responsibility" for securing its premises.
Meanwhile, one person has died after 1,500 migrants tried to storm the terminal again, French police said.
The migrant, a man of Sudanese origin believed to be aged between 25 and 30, was hit by a truck that was leaving a cross-Channel ferry, a police source said.
The latest fatality brings the number of migrants who died near the Channel Tunnel terminal site to nine since June.
It is the second night in a row that has seen up to 2,000 migrants attempt to enter the channel tunnel at Calais as they try to reach the UK.
Six migrants were injured in what was the biggest incursion effort in the last few weeks at the tunnel entrance near Calais, late on Monday and early Tuesday morning, a local official said.
"Some 2,100 of them entered the site overnight, 1,900 of them were quickly pushed back outside and 200 were arrested," the official told Reuters.
Tunnel operator Eurotunnel confirmed the intrusion on Twitter, saying it had caused traffic delays.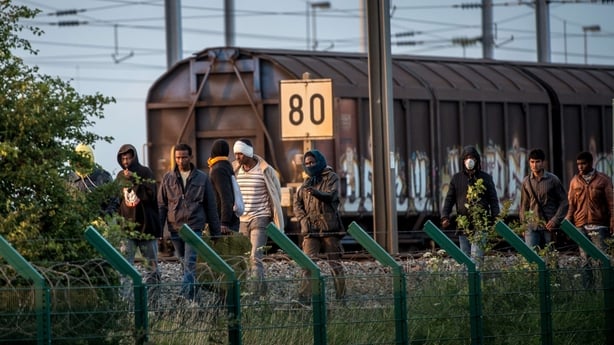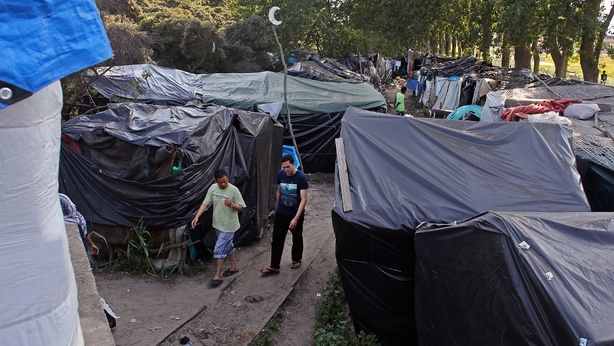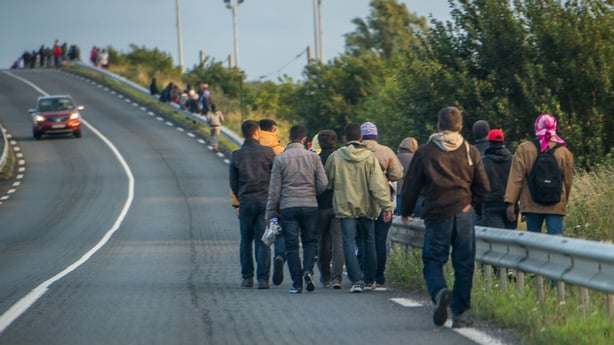 Such disruption has become common as some 5,000 migrants, mostly from Africa and the Middle East, have set up camp around the northern French port and regularly try to board trucks travelling by the rail tunnel or by ferry to Britain.
Eurotunnel said it had blocked over 37,000 migrants trying to enter its French premises and make their way to Britain since January and spent €13m on boosting security.
"The pressure we are now under every night exceeds that which an operator can reasonably handle, and calls for an appropriate reaction from the states" of France and Britain, Eurotunnel said in a statement.
British Prime Minister David Cameron has expressed concern over the attempt by an estimated 2,000 migrants yesterday to enter the UK via the Eurotunnel.
He told reporters during a visit in Singapore that "we are working very closely" with French authorities to address the situation.
He added that British Home Secretary Theresa May will chair a meeting of the government's Cobra emergency committee to discuss the most recent Calais incident.
President of the Irish Road Haulage Association Verona Murphy has said French authorities are doing nothing to address the migrant situation in Calais.
Ms Murphy told RTÉ's Today with Keelin Shanley that hauliers have grave concerns about the fines and legislation for migrants being found on board their vehicles.
She said it is virtually impossible for drivers to detect migrants gaining access to trucks.
"The situation ... has been there for almost 15 years, it's just escalated due to the strike and one thing or another and the lack of policing.
"We have the LÉ Niamh that has been put down into the Mediterranean to safeguard migrants and to rescue them. There is nothing being done about the wellbeing or safety of our drivers. Absolutely nothing.
"I am very, very much aware that a driver last week was held at knife-point. Did he need to be stabbed before action would be taken, or before anyone would recognise the serious risk to the industry?", she asked.