The International Monetary Fund has said that Greece's EU creditors will have to go "far beyond" their existing estimates for debt relief to stabilize the country's finances, AFP news agency reports.
The EU needs to decide between a dramatic extension of grace and payment periods for the debt, direct cash payments to the government to finance its deficit, or a debt "haircut", or writedown, the IMF said.
The Fund also warned that given "considerable" downside risks to the country's economic situation, Greece could need more than the €85bn tentatively agreed yesterday for the country's third bailout.
In an updated study of the country's situation, which was provide to EU leaders during negotiations over the weekend, the IMF said Greece's debt burden over the next decade will be much higher than it estimated just two weeks ago, before the country shut down its banks and instituted capital controls in a showdown with its EU creditors.
Meanwhile, Greek Prime Minister Alexis Tsipras has said he signed a deal he does not believe in but is willing to implement it and try to carry out his political responsibilities over a four-year term.
"I assume responsibility for all mistakes I may have made, I assume responsibility for a text I do not believe in, but which I signed to avoid disaster for the country, the collapse of the banks," he said in an interview on Greek public television on the eve of a key parliament vote on the reforms.
Mr Tsipras said he believed the 5 July referendum would have helped Greece seal a better deal and not put the country's euro membership at risk.
He also said that the country's banks may not reopen until the deal is finalised, a process that could take at least a month.
He added that he hoped in the meantime that the European Central Bank would raise the level of emergency liquidity assistance for the banks.
Eurozone governments agreed after a series meetings in Brussels at the weekend to give the debt-burdened country more than €80 billion in loans to keep it afloat and avoid an exit from the eurozone, a week after Greeks rejected a similar offer in a referendum.     
Mr Tsipras said a battle was fought not to cut wages and pensions, but Greece must stick to the fiscal adjustment the deal foresees.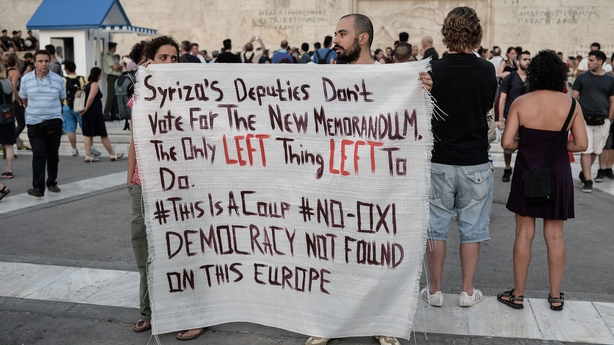 He also accused international creditors of displaying a "vindictive stance" over the referendum in which 61% of Greeks voted to reject fresh austerity demands.
"The hard truth is this one-way street for Greece was imposed on us," he said
Mr Tsipras faces a showdown with rebels in his Syriza party with dissenters furious at German demands for one of the most sweeping austerity packages ever demanded of a eurozone member.
The reforms-for-cash package is due to come before parliament tomorrow, where it is expected to pass with the support of pro-European opposition parties.
The head of the junior coalition partner has pledged to continue support for the government, but indicated the party would only vote for bailout measures agreed before last weekend's summit in Brussels.
The terms imposed by international lenders led by Germany obliged Mr Tsipras to abandon promises of ending austerity.
Instead he must pass legislation to cut pensions, increase value added tax, clamp down on collective bargaining agreements and put in place quasi-automatic spending constraints.
In addition, he must set €50bn of public sector assets aside to be sold off under the supervision of foreign lenders and get the whole package through parliament by tomorrow. 
But to get the accord through parliament by tomorrow's deadline, he will have to rely on votes from pro-European opposition parties, raising big questions over the future of his government and opening the prospect of snap elections.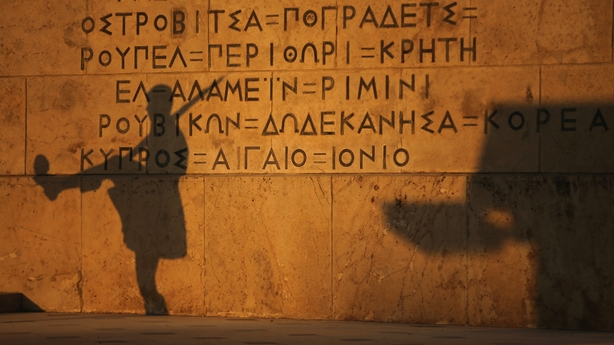 Meanwhile, the chairman of the council of eurozone finance ministers warned that Europe was running out of understanding for Greece and said referendums in the 18 other members of the currency area would have shown reluctance to give it more money.
In an interview with Dutch television's Nieuwsuur, extracts of which were played ahead of broadcast, Jeroen Dijsselbloem, who is also Dutch finance minister, said he wanted Greece to have the support it needed but said its government had made this difficult.
"You have to realise that if we'd held referendums in the other 18 countries on whether we should give more money to Greece, the result would have been much more striking and more negative than the 60% who voted in Greece," he said.
If the summit on Greece's third bailout had failed, Greece would have been staring into an economic abyss with its banks on the brink of collapse and the prospect of having to print a parallel currency and exit the euro.
European Commission President Jean-Claude Juncker has dismissed suggestions that Mr Tsipras had been humiliated, even though the summit statement insisted repeatedly that Greece must now subject much of its public policy to prior agreement by bailout monitors.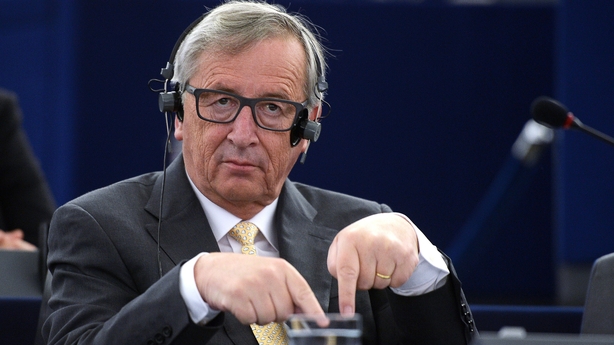 "In this compromise, there are no winners and no losers," Mr Juncker said. "I don't think the Greek people have been humiliated, nor that the other Europeans have lost face. It is a typical European arrangement."             
Eurozone finance ministers told officials to prepare options for bridge financing arrangements during talks on a bailout and a decision is expected by tomorrow.
Greece must meet a tight timetable for enacting unpopular reforms of value added tax, pensions, budget cuts, bankruptcy rules and an EU banking law that could be used to make big depositors take losses.
German Chancellor Angela Merkel said she could recommend "with full confidence" that the Bundestag authorise the opening of loan negotiations once the Greek parliament has approved the entire programme and passed the first laws.
The Bundestag is due to vote on Greece on Friday.
Taoiseach Enda Kenny has said the Greek deal is very challenging, but the document was agreed with Mr Tsipras and he expects to get it through the Greek parliament even if Syriza parliamentary support splits.
The Taoiseach says the indications are right-wing parties will support it as the deal is about the opportunity for Greece to make its way back to becoming a contributing member of the eurozone and remain in the eurozone, something Mr Tspiras said they were adamant to do.
Minister for Public Expenditure Brendan Howlin said he believes there is demand from Irish people for solidarity with the Greek people, and there is a view we should contribute to supporting Greece once again.
He said €350 million of Irish taxpayers' money was given to the first Greek bailout, and Ireland has given €1.25 billion to the ESM from which new Greek supports will come.
Mr Howlin said the two weeks of bank closures in Greece were a very painful exercise and delays and the referendum have compounded the country's difficulties.
He said when the banks do open they will probably require further recapitalisation.
Meanwhile, Minister for Finance Michael Noonan has described the Greek referendum on its bailout as a "disastrous political decision".
He said it would have been much easier to settle bailout negotiations last February or two weeks ago.
He said: "The referendum was a disastrous political decision. While on the face of it was  big political win for the Greek government, from an economic, financial and social point of view it was an absolute disaster because we all know in democracies political success and economic success go hand in hand.
"They don't stay separate for very long."
The minister said the closure of the banks and the imposition of capital controls had meant the cost of the Greek bailout was much more than it would have been.
Mr Noonan said if a third Greek bailout was approved there would be no immediate budgetary implications for Ireland, but if things went wrong "down the road" a liability could be incurred to Ireland, in respect to the money it has contributed to the European Stability Mechanism. 
EU leaders accused of 'group think' over Greek deal
One of the architects of Ireland's IMF bailout, has expressed concern that the bailout programme for Greece could be destined for failure.
Professor Ashoka Mody said he believes Greece would benefit from a break from austerity for "a period of three years", and that this break would also benefit Greece's creditors.
The Princeton University lecturer said he "couldn't understand" the latest deal for Greece, adding that it was a case of "the politics defying the economics".
Speaking on RTÉ's Drivetime, Prof Mody criticised European leaders for engaging in "group think" around the deal and also for "publicly humiliating the Greek Prime Minister".
"I was watching the television on Sunday - and every European politician who could find a microphone publicly humiliated the Greek Prime Minister.
"It was an extraordinary sight to behold. Coming from India as somebody who has a sense of what it feels like - it was completely appalling to see that display of a national leader being humiliated", he said.
Prof Mody said if austerity measures on Greece were paused, "nobody loses; everybody gains".
"The Greeks gain some breathing space, and ultimately because Greece begins to grow faster; the creditors will begin to see more of their money
"This is why I don't understand this deal - this is where the politics is defying the economics.... it seems this deal has been set up to fail", he added.
Prof Mody also expressed frustration at European leaders and advisers for what, he termed, failing "to consider alternatives as reasonable".
"All the people who are sitting in that room and making these midnight decisions - leaders, advisers - all of them have fallen into one pattern of thinking in which they're not able to consider alternatives as reasonable", he said.