The Irish navy's LÉ Eithne is tied up in Valetta, Malta, as its mission in the Mediterranean comes to an end.
The flagship and its 69 crew remains on standby for further search and rescue assignments but it is due to begin its journey home to Ireland next Friday or Saturday.
LE Eithne tied up in Valetta. Ship has finished its mission in the Med and will retun to Ireland next week #rtenews pic.twitter.com/1hvf4nV2Hd

— Joe Mag Raollaigh (@joemagraollaigh) July 7, 2015
It will be replaced by LÉ Niamh.
Since it deployed in May the crew of LÉ Eithne rescued 3,400 migrants attempting to cross the Mediterranean in small boats. Among that number were 179 minors.
A breakdown of nationalities of the migrants rescued shows that 12% were from Eritrea; 12% from Nigeria; 11% from Sudan; and 9% from Syria.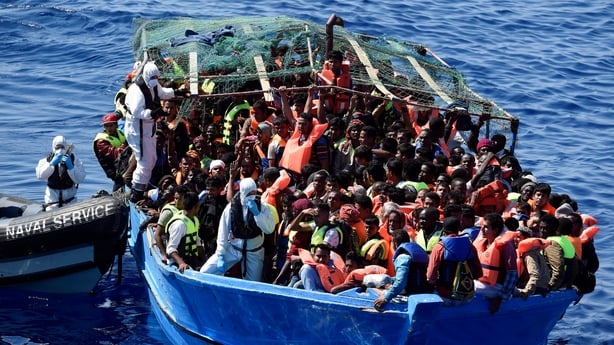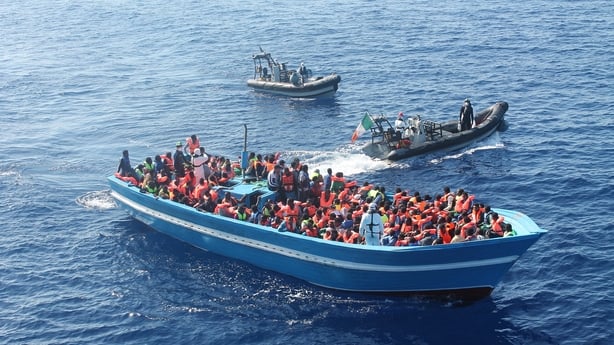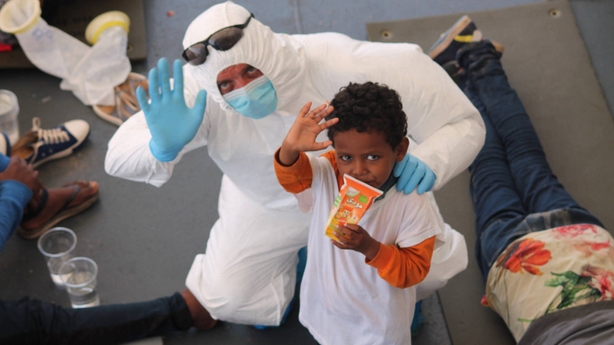 Other nationalities included Ghanaians, Moroccans, Somalians and Ethiopians.
This morning Minister for Defence Simon Coveney, Minister for Justice Frances Fitzgerald and Minister of State at Department of Foreign Affairs Sean Sherlock visited the ship and met the commander and crew.
Speaking on RTÉ's Morning Ireland, Mr Coveney said an Irish naval presence will be maintained until at least the end of September when it will be reassessed and a decision made at Government level on whether the presence will be continued.
He said Ireland had responded to the tragedy of the drowning of hundreds of migrants earlier this year and wanted to be part of the European solution to the "immediate problem" of the migrant crisis, but acknowledged that this did not deal with the core issues of war, poverty and extremism.
Mr Coveney said Ireland has committed to taking in 540 refugees from Syria over the next two years.
He also said Italy was right to demand that other EU countries share the burden of taking in migrants.