The LÉ Eithne has carried out another rescue of migrants off the coast of Libya today.
Some 300 migrants – men, women and children - were on board a barge trying to cross the Mediterranean in the early hours of this morning.
The Irish Navy vessel was sent to the rescue at 12.10am (local time) by the Italian Rescue Co-Ordination Centre and located the barge around 45km north of Libya.
All those on board were transferred to the LÉ Eithne by 4am and were given food, water and medical attention. Sea conditions at the time were calm.
The Navy said 217 men, 35 women and 48 children were rescued.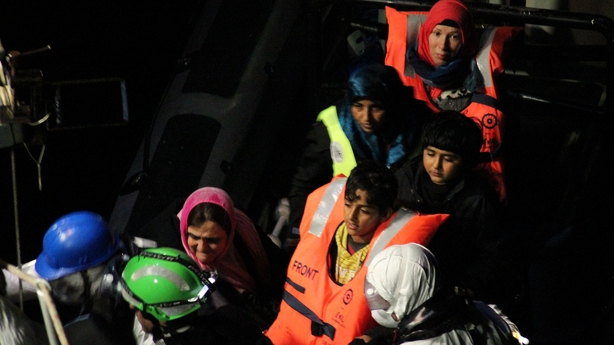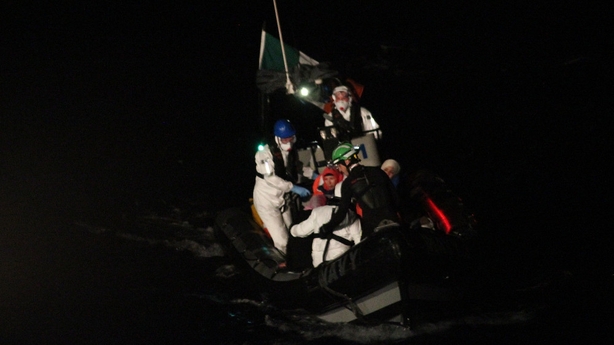 At around 9am the LÉ Eithne came across more than 100 migrants on board a rubber dinghy and a rescue operation got under way.
These operations follow the successful rescue of 201 migrants who were found in five makeshift boats yesterday.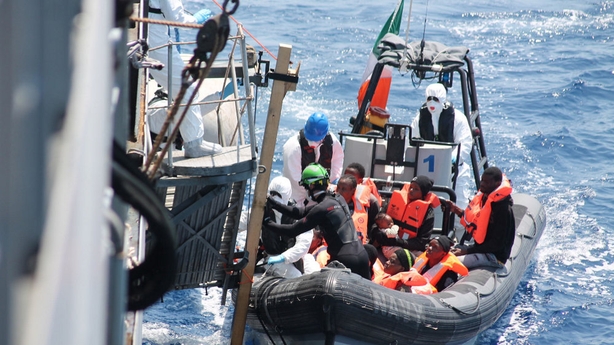 The LÉ Eithne left Cork on 16 May to assist Italian authorities in the humanitarian search and rescue operations in the Mediterranean.
The European Union announced last month that is was to triple the funding for its mission in the Mediterranean to try to cope with the upsurge in migrants trying to reach Europe.