A decapitated body covered in Arabic writing was found at a US gas company in southeast France this morning, after an assailant rammed a car into the premises, triggering an explosion.
The attacker survived the blast and was arrested.
The identity of the beheaded victim was not clear but French media said it was a manager of a local transport company, on the site for a delivery.
A source close to the probe said the victim was the attacker's boss.
Speaking from a European Union summit in Brussels, French President Francois Hollande described it as a terrorist attack and said all measures would be taken to stop any future strikes on a country still reeling from Islamist assaults in January.
Interior Minister Bernard Cazeneuve said one suspect, named as Yassin Sahli, had been arrested, and police were holding other suspected accomplices.
He said Mr Sahli did not have a criminal record but had been under surveillance from 2006 to 2008 on suspicion of having become radicalised.
"Two individuals deliberately rammed a car into the gas containers to trigger an explosion," a police source said of the attack in an industrial zone by the town of Saint-Quentin Fallavier, 30km southeast of Lyon.
The wife of Mr Sahli has also been taken into custody, a legal source said.
However, the number of assailants was thrown into doubt, with Mr Hollande saying it could have been either one or two.
French media said Mr Sahli is a 35-year-old professional driver who lived in the Lyon suburbs. There was no official confirmation of that.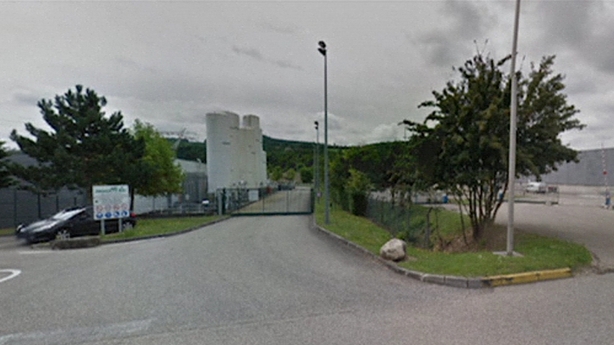 It was not known whether the victim, so far the only known fatality in the incident that also injured two people, was decapitated before or after the car smashed into the building, or whether the victim had been on site at the time of the attack, or killed elsewhere.
"The attack was of a terrorist nature since a body was discovered, decapitated and with inscriptions," Mr Hollande told the news conference.
"We all remember what has happened in our country, and not just in our country. So there is plenty of emotion. But emotion cannot be the only response - that must be action, prevention and dissuasion."
The attack underlined yet again the difficulty for authorities across Europe and elsewhere of protecting so-called "soft" targets against strikes by assailants operating by themselves or in small undercover cells.
At least 27 people were killed today in an attack on a hotel in Tunisia.
Police sources earlier said the decapitated body was found at the site, along with a flag bearing Islamist inscriptions.
Local newspaper Le Dauphine said the head covered in Arabic writing was found on a fence.
The French public prosecutor said its anti-terrorist section had been deployed to investigate.
France, which has deployed aircraft to the international coalition fighting Islamic State insurgents in Iraq, has long been named on Islamist sites as a primary target for attacks.
In January, Islamist gunmen killed 17 people in the offices of the Charlie Hebdo satirical weekly and a Jewish food store.
In April, Prime Minister Manuel Valls said no fewer than five attacks had been thwarted in the country since then.
Noting that hundreds of French nationals are in Syria where they risked being radicalised by Islamist fighters, Mr Valls has said repeatedly that France has never seen a higher threat level.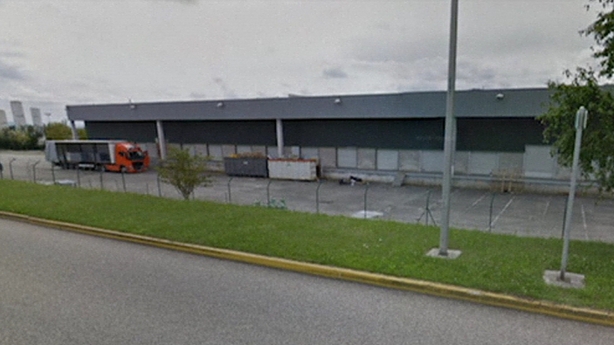 The site belonged to Air Products, a US industrial gases and chemicals company, according to a spokeswoman for Air Liquide, a French company in the same sector.
It was immediately sealed off by police and emergency services.
No group has claimed responsibility for the attack and the motive was unknown.
According to French regulations applicable to zones where gases and chemicals are handled, the site would have been required to implement security arrangements at the low end of the European Union's so-called "Seveso" scale, named after the location of an industrial accident in northern Italy in 1976.